Master of Science in Computer Engineering
300 ECTS credits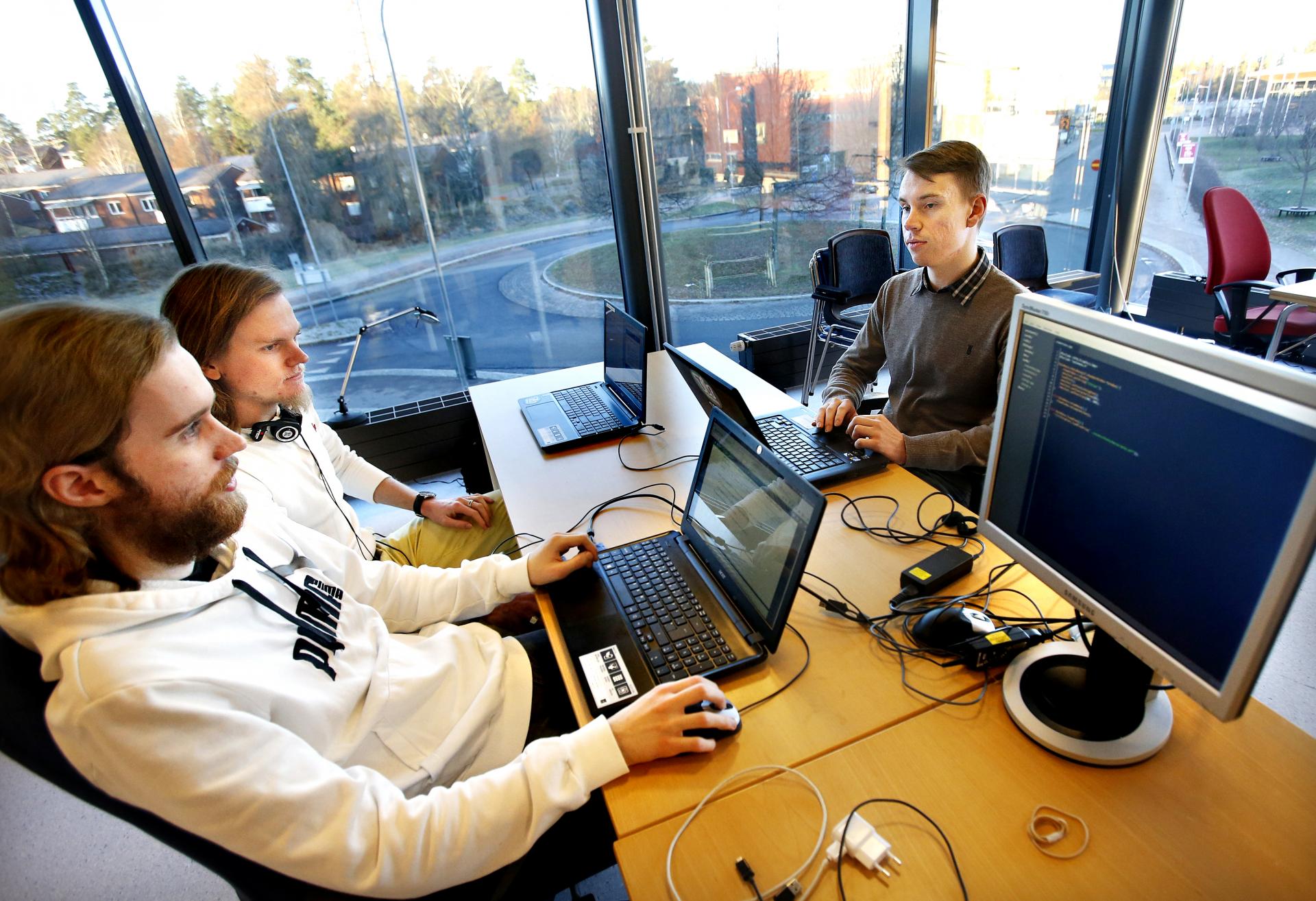 Study programme
Computer engineering is a rapidly developing field, which is why the programme is designed to equip students with the ability to acquire and apply new knowledge. Students learn to develop, design and evaluate computer-based systems for a variety of purposes. They are trained to be creative problem-solvers and prepared for leading positions in society, for instance, as an expert or manager in the IT/computer field.


Education level:
Basic level
Prerequisites
General admission requirements and Mathematics 4/Mathematics E, Physics 2, and Chemistry 1
While studying
Education
Students learn to develop, design and evaluate computer-based systems for a variety of purposes and acquire useful knowledge of the design, construction and production of software systems. Constructing software requires knowledge of the hardware and ability to cooperate with others. The programme also includes specialisation courses in computer security, computer communication and software design.


Form of Instruction
Instruction is in the form of lectures, laboratory work, hand-in assignments, projects and seminars.


Examination
Examination takes place at the end of every course, module or component.


Professional Contact
Students meet representatives from industry in guest lectures and field trips throughout the programme as well as at our regularly hosted lunch meetings with business people.


Course of study
*Full-time study always equals 30 ECTS credits per semester (20 weeks).
Elective course: Students are free to choose among certain alternative courses, often depending on their choice of specialisation.
Optional course: Students are free to choose any course offered at Karlstad University or at other universities. Courses listed are examples of recommended or frequently chosen courses for a specific programme.
Läsårs- och programvärderingar
Start semester Autumn 2017
Future prospects
Employment Market
Master-level computer engineers are attractive to the entire IT/computer employment sector as software designers, system programmers or systems developers. They also develop communication systems, control systems information systems, business systems or work with marketing, sales, projecting and procuring computer systems. Industries offer diverse tasks for computer engineers, who, sooner or later, are likely to find themselves in a managing position.
Degree
The programme leads to a Master of Science in Engineering, Computer Engineering (300 ECTS credits).
Further Studies
The programme is designed to conform to the new European flexible structure of education. This means that students can be awarded a Bachelor of Science Degree on the successful completion of the first three years.
Alumni
Name: Johan Häger
Graduation year: 2015
Degree: Master of Science in Engineering, Computer Engineering
Current work: IT Consultant
Name: Richard Hoorn
Graduation year: 2015
Degree: Master of Science in Engineering, Computer Engineering
Current work: Software Engineer