International Business
180 ECTS credits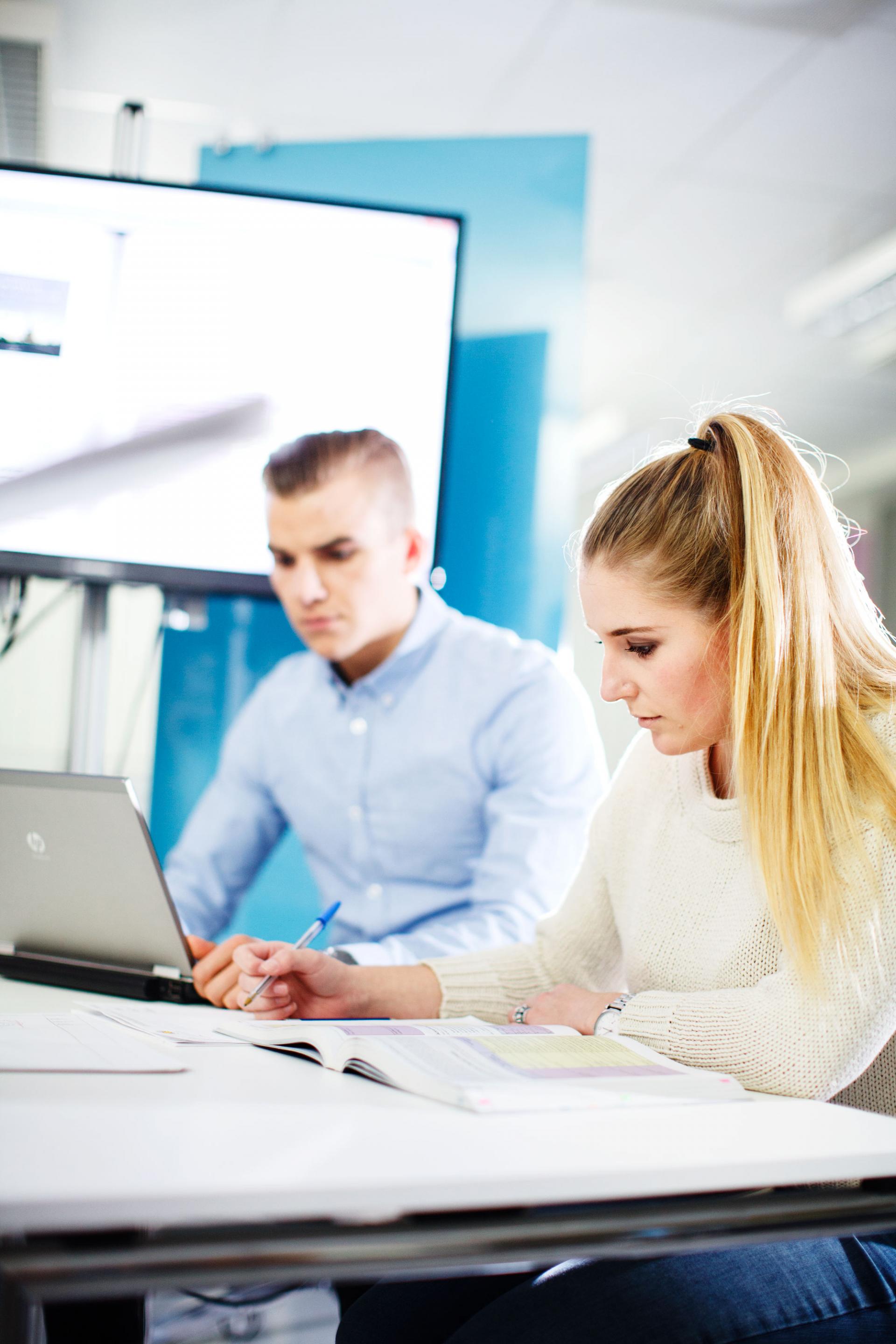 Study programme
The world is becoming increasingly globalized and companies operate both within their home market and in international markets outside their home country. Therefore, it is important to have business specialists and economists with special skills and knowledge of the conditions for international business.


Education level:
Basic level
Prerequisites
General admission requirements and either
Mathematics 3b or 3c, Civics 1b eller 1a1 + 1a2 or
English B, Mathematics C, Civics A.
While studying
Education
During the programme, you will study, for example, marketing, intercultural communication, business English and service management.
In order for all students in the programme to have a broad, common knowledge base in business, all students study compulsory courses during the first four semesters. You spend the fifth semester as a student at a university or organization abroad. There you will strengthen your international profile and develop the ability to understand and work in different cultures. Studying or training abroad is mandatory. Before the sixth semester, you choose whether to immerse yourself in marketing or service management. The programme ends with a degree thesis in English within the specialization you have chosen.


Study Abroad
An integral and compulsory part of your International Business programme is your opportunity to spend a semester studying abroad at one of Karlstad University's exchange partners or working overseas. You spend the fifth semester as a student at a university or organization abroad. A semester abroad strengthens your international profile and develops your ability to understand and work in different cultures - all of which improves your CV for future employers. Karlstad University has exchange agreements with over 200 partner universities, located in more than 35 countries. Students from International Business have spent semesters in universities such as the INSEEC Paris, France; EWHA University, South Korea and the National University of Ireland, Galway. You may also complete aspects of your final thesis data collection abroad, for example through SIDA's Minor Field Studies scholarships. To discover more about these opportunities, go to our Study Abroad website: https://www.kau.se/utbildning/om-utlandsstudier/studera-utomlands/att-studera-utomlands


Professional Contact
Karlstad Business School is characterized by world-class research, international contacts and collaboration with the business community. For you as a student, this means an environment that creates the conditions for a successful professional career. By working with real internships, you supplement your academic knowledge with practical professional knowledge. During the programme, you have access to potential prospective employers through guest lectures and other activities with companies and public organizations, such as our Business Breakfasts.


Course of study
*Full-time study always equals 30 ECTS credits per semester (20 weeks).
Elective course: Students are free to choose among certain alternative courses, often depending on their choice of specialisation.
Optional course: Students are free to choose any course offered at Karlstad University or at other universities. Courses listed are examples of recommended or frequently chosen courses for a specific programme.
Läsårs- och programvärderingar
Start semester Spring 2017
Start semester Spring 2018
Future prospects
Degree
The International Business programme includes three years of study and leads to a bachelor's degree. The programme has an international profile and you will develop your ability to analyse and solve financial problems based on a business mindset.
Further Studies
If you would like to build upon your education with a master degree, Karlstad Business School provides several postgraduate programs, for example in marketing, accounting or service management, which are often strongly linked to research within the Center for Service Research, CTF.