Glenn Karjalainen, International Business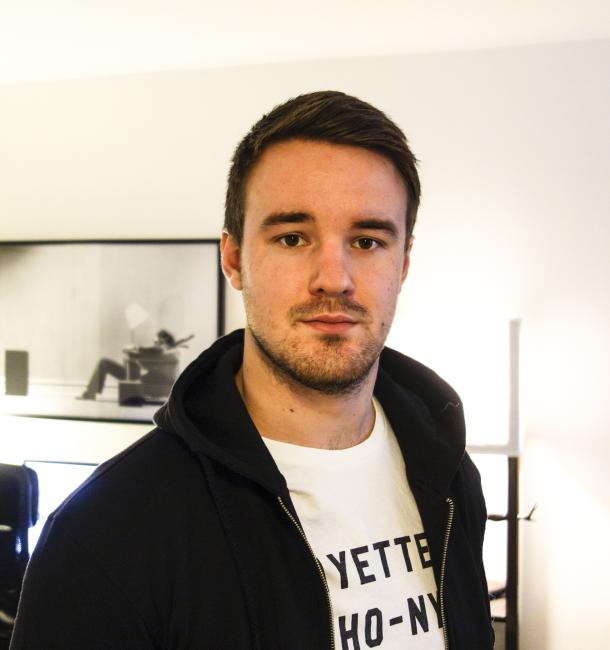 Hi Glenn! You are studying International Bussiness. What is that like?
- I think International Bussiness is a great alternative. If you are interested in economy and enterprise and want to learn how organizations work International Bussiness is a great choice for you. The education caught my interest when I found out about the variety in courses. For example communication- and ethics courses, were other economy educations rather engage you in fewer subjects. Another advantage that within the program is that it's (for now) relatively few in class. That creates a feeling of community, which I feel very positively about! One part of the education is placed abroad, which gives you extended experience and competence. I have previously started other educations within economy and engineering but I now feel that International Business here at Karlstad Business School at Karlstad University is the right place for me.
What do you think about Karlstad as a student city?
- Karlstad is a great student city. There are lots of different fraternities and initiatives to engage in. If you have commitment and are driven there are heaps of opportunities. For example, I am now a part of a group that is about to start up a Students House here in Karlstad witch is a lot of fun and rewarding. There is nothing wrong about the party life either with a lot of variety and people to meet.
How come you chose Karlstad as the place for your studies?
- Simply because Karlstad's university is one of few universities that offers the program International Business and because I knew about Karlstad Business School and the University from before. I had heard it was easy to thrive at the University and it has shown that the people of Värmland are quite nice actually!
Do you have any recommendations to those who are thinking of studying International Business?
- If you are looking for an education with a lot of variety and wants to become a competent asset to companies you have found the right place. If you are not hundred percent sure what you want for your future but knows you want to work with some kind of enterprise or with entrepreneurship International Business is an excellent choice for you to get started with.
Be a part of the student life and make commitments, you won't regret it!