Law Programme
270 ECTS credits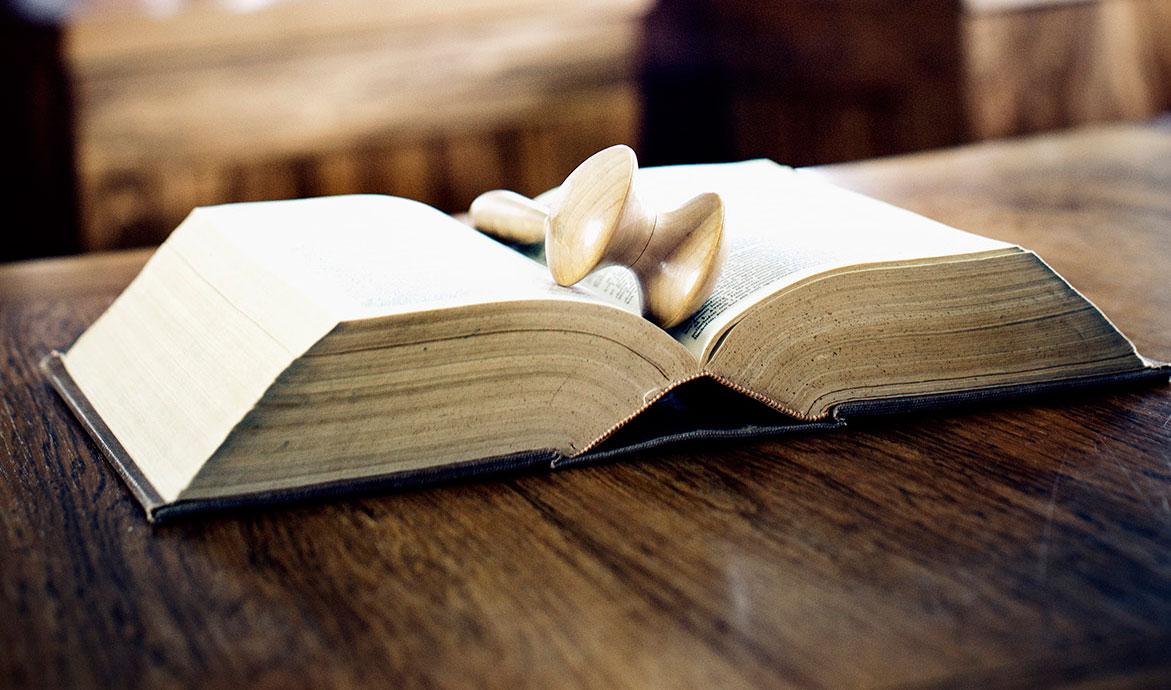 Study programme
The law program at Karlstad Business School at Karlstad University is a modern law programme for those who want to work in the private or public sector. The programme offers you both theoretical and practical knowledge. You will learn to master the legal method through skills training in written and oral legal communication.


Education level:
Basic level
Prerequisites
General admission requirements + upper secondary school level Social Studies 1b or 1a1 + 1a2 or A, and English 6 or B.
While studying
Education
The programme includes four and a half years of full-time study and leads to a law degree. Information about the entire programme's course of study (course by course) can be seen in the study plan.

The programme is a professional degree that entitles graduates entrance to certain legal professions, such as judge, lawyer, prosecutor and bailiff.

The first five semesters are common to all students and provide an underpinning general education in law. During these semesters, you study civil law, public law, criminal law and procedural law, among other aspects.

Term six, you choose to specialize in business law or a humanities specialization. The business law specialization area includes courses in market law and intellectual property law. The humanities specialization area includes courses in social law and children's law.

Depending on which specialization you selected in term six, in the seventh and eighth semesters you then choose between four tracks: Business Law, Human Law, Procedural and Criminal Law or Tax Law. Each track contains one and a half semesters worth of specialization courses. The places on each specialization specialization (semesters 6, 7, 8) are limited, but you are guaranteed a place in one of the specializations.

The eighth semester ends with a five-week internship and a theory and method course that prepares you for the final degree thesis. During the last semester, you write your thesis, an essay of 30 ECTS.

During the programme, you are trained in developing an ethical approach in legal practice and the application of the law.


Study Abroad
During your Law programme, you have an opportunity to spend a semester (7th) studying abroad at one of Karlstad University's exchange partners. A semester abroad builds upon the competences and knowledge you develop during your studies and you will enhance your communication skills and intercultural skills - all of which improves your CV for future employers. Karlstad University has exchange agreements with over 200 partner universities, located in over 35 countries. The Law programme has dedicated agreements with partners for Law courses and students can spend semesters in universities such as the University of Milan, Italy; University of Trier, Germany or University of Wollongong, Australia. With the support of your Programme Leader, you select your courses before departure and approved courses are officially recognized after your exchange period. You may also complete aspects of your final thesis data collection abroad. To discover more about these opportunities, go to our Study Abroad website, link to the right.


Professional Contact
During your programme, you will meet professional lawyers in the form of guest lectures, study visits and labour market days. Semester eight includes five weeks of internship, for example with a court, authority or company.


Course of study
*Full-time study always equals 30 ECTS credits per semester (20 weeks).
Elective course: Students are free to choose among certain alternative courses, often depending on their choice of specialisation.
Optional course: Students are free to choose any course offered at Karlstad University or at other universities. Courses listed are examples of recommended or frequently chosen courses for a specific programme.
Läsårs- och programvärderingar
Start semester Autumn 2018
Future prospects
Employment Market
The law degree can be widely used in a labour market perspective, as a business or corporate lawyer, a legal representative in a municipality or governmental arena or as an insurance lawyer. Further examples of career opportunities include lawyer / solicitor, prosecutor, bailiff or judge.
Degree
The programme concludes with a Degree of Master of Laws.
Further Studies
Upon completion of the programme, you can go on to further studies at doctoral level.
You can find more information about doctoral studies at kau.se
https://www.kau.se/en/research/doctoral-studies/apply-doctoral-studies/application-and-admission