Application and admission
For those wishing to pursue PhD studies at Karlstad University, the normal method is to apply for a doctoral position.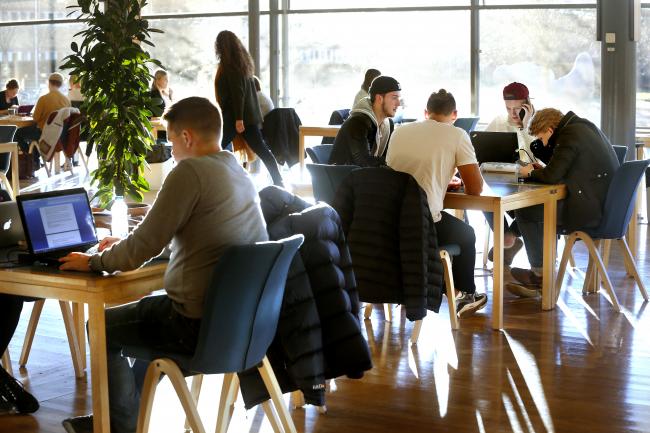 These positions, when available, are announced on the list of vacancies on our web site (link below). Funding opportunities determine when new doctoral positions are offered.
Candidates must complete an application form and attach other relevant documents. These may vary from faculty to faculty. Detailed instructions are included in the relevant advertisement. The last date for application is stated in the announcement.
Admission
There is no general admission to doctoral studies at Karlstad University. Admission to PhD studies studies is granted continuously throughout the academic year. All admission procedures and decisions are handled on the department level, depending on its research activities and financial status.
Admission requirements
Applicants should fulfill both general and specific requirements and possess other required qualities.
General requirements
The general requirements are the same for all positions. Applicants should have:
a completed academic degree on advanced (master's) level, or

completed courses of at least 240 ECTS credits (four years of full-time studies), of which at least 60 ECTS should be on advanced (master's) level, or

acquired the corresponding knowledge in some other way.
In case of specific reasons, Karlstad University may exempt an applicant from the general requirements.
Specific requirements
In addition to the general admission requirements, there are specific requirements for each position. These can be academic achievements, work experience, language skills or other skills required in order to complete the education.
All applicants must have a very good command of English. For many positions, there is no formal Swedish language requirement. However, a good command of the Swedish language is essential in some subjects as lectures and seminars are often conducted in Swedish. In addition, Swedish might be the working language at the department.
An overall assessment will be made of the applicant's suitability and his or her ability to complete PhD studies. The requirements also include funding for the whole period of study and the availability of adequate supervision. Karlstad University does not offer any scholarships or other financial support to foreign students.
Handbook for postgraduate students
The Swedish National Agency for Higher Education (Högskoleverket) provides a handbook for postgraduate students. It contains an overview of rules and regulations as well as practical information.