Human Resource Management and Working Life
180 ECTS credits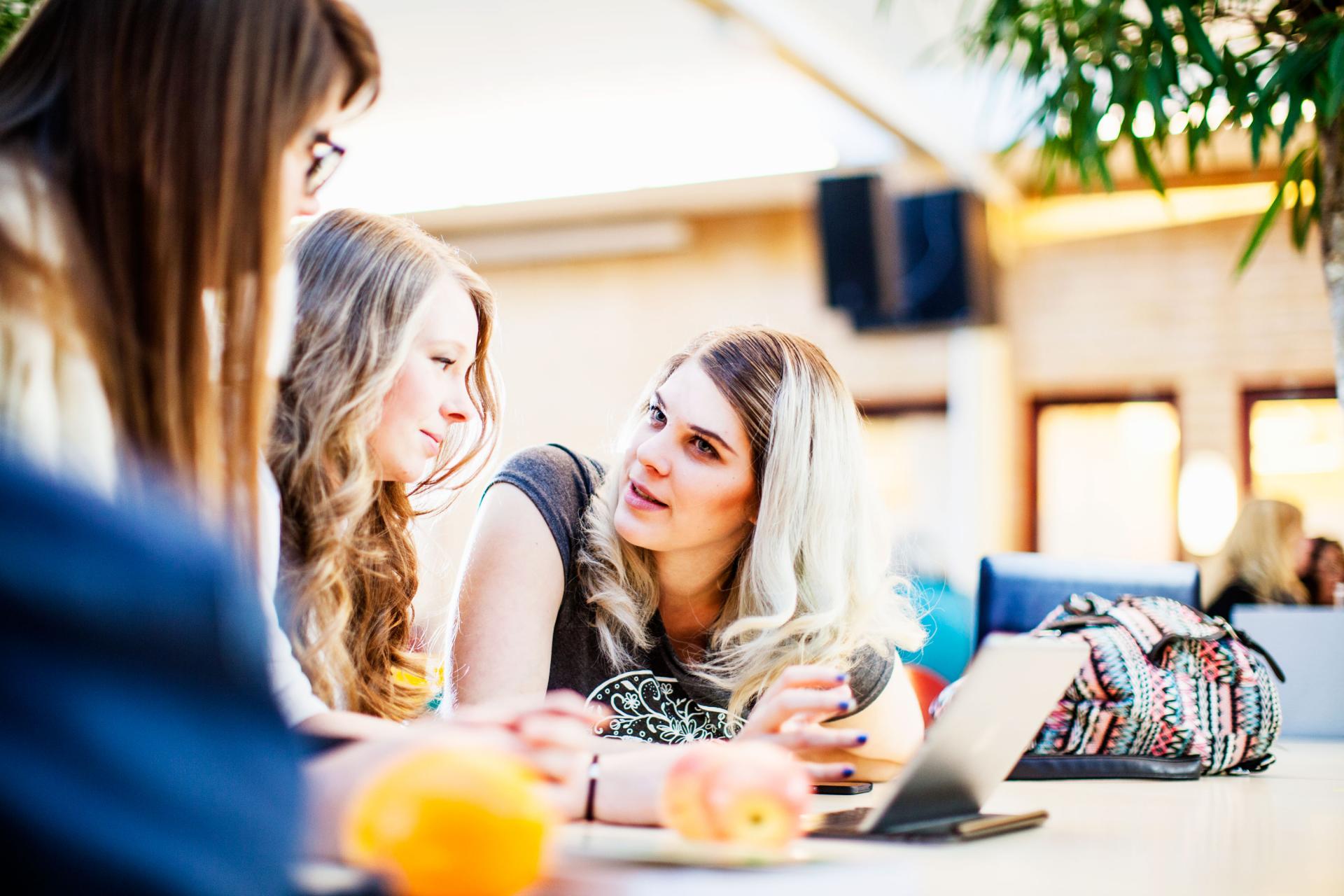 Study programme
Can you imagine a society without work? Work is vital to the existence of society, and our lives. Therefore we need people who can identify and analyse problems concerning work and its functions. This programme offers a broad knowledge base in social and behavioural sciences, preparing you for future employment in human resource management and work organisation.


Education level:
Basic level
Prerequisites
General admission requirements, plus either
- field-specific eligibility A5 (Mathematics 2a or 2b or 2c, Social Studies 1b or 1a1+1a2), or
- field-specific eligibility 5 (Mathematics B and Social Studies A)
While studying
Education
The program Human resource management and work life (180 ECTS credits) is a three-year study program at the undergraduate level leading to a bachelor's degree with a major in Working Life Science. The program is based on social and behavioral science disciplines and aims at students to acquire the competence and skills required for independent work within the strategic area human resource management in the broadest sense. The field of knowledge that this education focuses on is human resources, organization and working life, and how these phenomena are related to each other, as well as the consequences of this interaction.

The first semester deals with working life science. Students acquire basic knowledge of the labor market, different work forms, organization, leadership, work environment, and equal opportunities. The third semester deals with jurisprudence. Students learn about labor law and the function of labor legislation. During the fourth semester students study business administration including personnel costs, accounting, and insights into the interfaces of business administration and organization. Workplace practice is also included in this semester and a course in sustainable work environment. The fifth semester is a free semester during which students have several options; they can choose a specialization or they can spend this semester studying abroad. In the last semester students acquire further knowledge in human resources, organization and working life. They also develop their abilities in research methodology by completing a degree project.


Form of Instruction
This is a full-time programme. Scheduled classes vary between 8 and 16 hours a week. You are expected to participate actively in class and to study extensively on your own.


Examination
The forms of the examination may vary. There are written exams, take-home exams, oral exams and seminars. Each course is concluded with an examination. You are also expected to submit other work throughout the course. There are no set examination periods, and generally no final exam at the end of a semester, an academic year, or a complete study programme.


Study Abroad
During your Human Resource Management and Working Life Science programme, you have an opportunity to spend a semester studying abroad at one of Karlstad University's exchange partners, during your fifth semester. A semester abroad builds upon the competences and knowledge you develop during your studies, you will enhance your communication skills and intercultural skills, and you may even select to study a new subject area - all of which improves your CV for future employers. Karlstad University has exchange agreements with over 200 partner universities, located in more than 35 countries. Students from Human Resource Management and Working Life Science have spent semesters in universities such as the Wilfred Laurier University, Canada; University of Vienna, Austria and Nottingham Trent University, GB. You may also complete aspects of your final thesis data collection abroad, for example through SIDA's Minor Field Studies scholarships. To discover more about these opportunities, go to our Study Abroad website: https://www.kau.se/en/education/study-abroad/study-abroad/study-abroad


Professional Contact
In order to integrate theory and practice, the programme works with partner companies which you visit during the first year of your studies. Lectures by professional in Humun Resource Management will be included in the courses. Also a supervised placement course is included in the fourth semester.


Course of study
*Full-time study always equals 30 ECTS credits per semester (20 weeks).
Elective course: Students are free to choose among certain alternative courses, often depending on their choice of specialisation.
Optional course: Students are free to choose any course offered at Karlstad University or at other universities. Courses listed are examples of recommended or frequently chosen courses for a specific programme.
Läsårs- och programvärderingar
Start semester Autumn 2013
Start semester Autumn 2014
Start semester Autumn 2015
Start semester Autumn 2016
Start semester Autumn 2017
Start semester Autumn 2018
Future prospects
Employment Market
The skills you acquire in the programme prepare you for work in human resource management, but also for other qualified jobs that deal with the individual, organisations, and aspects of work in both the public and the private sector. You may work with human resources, management and organisation development, investigations, evaluations, education, competence issues, recruitment, equal opportunities and diversity, rehabilitation, information and labour negotiations.
Degree
On completion of the three-year programme, 180 ECTS credits, a Bachelor of Science with a Major in working life science is awarded. For examination and assessment regulations, see under the heading "Learning outcomes" in the programme study plan.
Further Studies
On completion of the programme you may continue towards a Master's degree in working life science.
Alumni
Name: Caroline Kullberg
Current location: Karlstad
Graduation year: 2010
Degree: Bachelor of Science Current work: Human Resource Management, Karlstad municipality
E-mail: caroline.kullberg@karlstad.se