E-books
Karlstad University Library has access to approximately 315 000 e-books via various e-book portals. E-books can be read online and often they also can be downloaded to computer or tablet. Different e-book vendors may have different terms of use.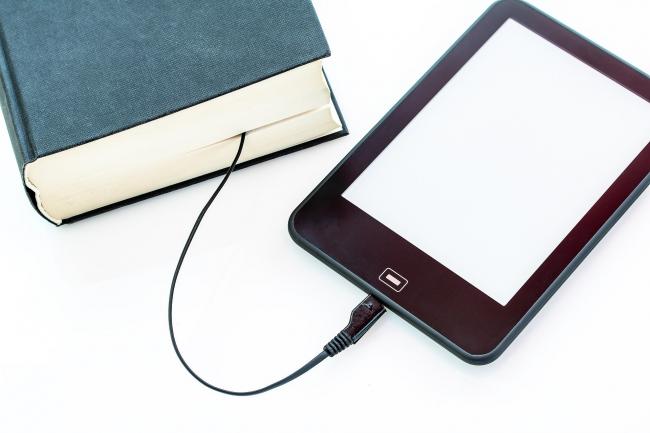 What is an e-book?
An electronic book (or e-book) is a book publication made available in digital form. An e-book can be read on a computer or a mobile device. E-books exist in different formats, among them pdf och epub.
Due to copyright, many e-books have restrictions in how they can be used, so called DRM-protection. (Digital Rights Management).
E-book portals
How do I find e-books?
You can find the e-books by searching in OneSearch or our library catalogue or through searching direct in the e-book portals listed above.
In OneSearch it is possible to limit to only e-books by using the "Source type" limiter in the left column.
E-reference
The library has some e-reference collections.
Oxford Reference Online (ca 240 titles)
Reference books from Oxford University Press covering many subject areas, english dictionarys and encyclopedias. Printable articles.
Sage eReference (85 titles)
 Handbooks and encyclopedias in the social and behavioral sciences. Limit with "Available to me" in the right column. Printable articles.
Gale Virtual Reference Library


A database of encyclopedias and specialized reference sources for multidisciplinary research.

Printable articles.