EBSCO eBooks
Content
EBSCO's e-book collection provides access to a growing collection of electronic books from various publishers.
Academic Collection - subscription package with over 200 000 multidisciplinary e-books with multi-user access.
Perpetual titles - about 200 e-books which can have user limitations. 1-3 users.
The books are searchable in OneSearch and the library catalog as well as on the EBSCO portal page.
Read online
EBSCO e-books are possible to read online in your browser. Click on the title in OneSearch or the link "EBSCO eBooks" in the library catalog to view the detailed information. Click on "PDF Full Text" or "EPUB Full Text" to open the online viewer.

Print and Copy
Open the full text and click on "Save pages" or "E-mail pages" at the top of the page. It is also possible to download a chapter.
View the detailed record page to see limitations in use. "Publisher permissions" shows how much you can print/copy. "Concurrent user level" shows how many can access the book at the same time.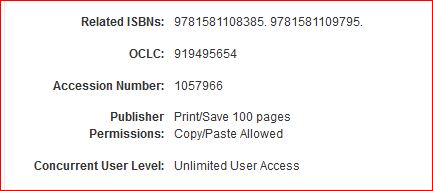 Personal Account
In order to download EBSCO e-books to your computer or an mobile app, you must create a personal My EBSCOhost folder.
Downloading
Create a personal account.
Create an Adobe ID to be used in your reader program.
Use Adobe Digital Editions for reading an a computer. For mobile devices use an DRM-compatible reader such as Adobe Digital Editions
Select the book that you would like to read by clicking on "Full Download" in the result list and log in. Select a checkout period and then click on "Checkout and Download". Select "Open" to Open the Book in Adobe Digital Editions or "Save" to open the file later.
Should Adobe Digital Editions not be able to open the e-book, try downloading it again using a different browser.
E-books with single user licences are not downloadable.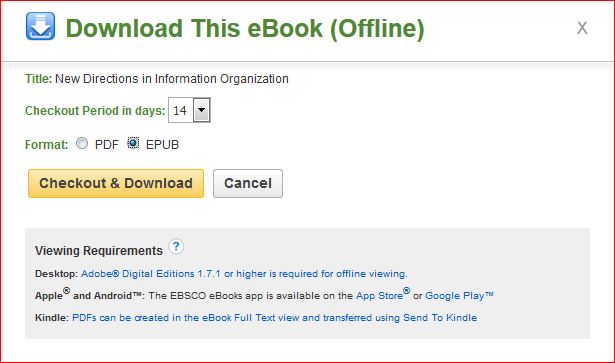 Manuals