Proquest Ebook Central
An ebook platform with 3000 titles from different publishers where the library buys single titles or small collections like the Nordic Collection.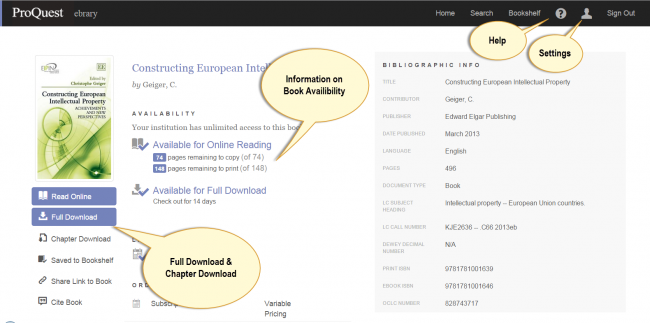 Most titles have unlimited access. A few are "1 user only" which means only one at the time can access the book.
Search books
The titles are searchable in the Library catalog, in OneSearch and in Libris. It is also possible to go to the portal and search. The portal is a good option if you want to search the whole text of the book.
Read online
If you click on the links in the catalog or in OneSearch you will be directed to the books infopage. Here you can see informations about limits and availability. Use the "Read online" button to open the e-book in your browser.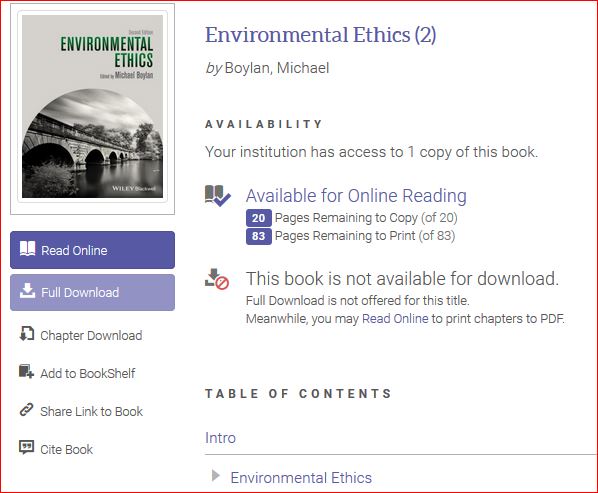 Personal account
Create a personal login to
Save documents to your personal bookshelf.
Write comments or add bookmarks,
Download e-books.
Download
Single pages or chapters can be saved as a pdf-file by using the print function in the online reader.
To be able to download the whole book you need to be signed in.
You will also need an Adobe ID that you register in the program you will use for reading.
Use the program Adobe Digital Editions to read on your computer. If you have a tablet use Bluefire reader.
Click on"Full Download" to start. Log in or create an account. Most e-books can be downloaded for 7 days but if there are limited user licenses available download may be restricted.
Instructions