Study abroad
There are good opportunities to read summer courses, practical courses, courses or entire semesters at other universities within the framework of your study program.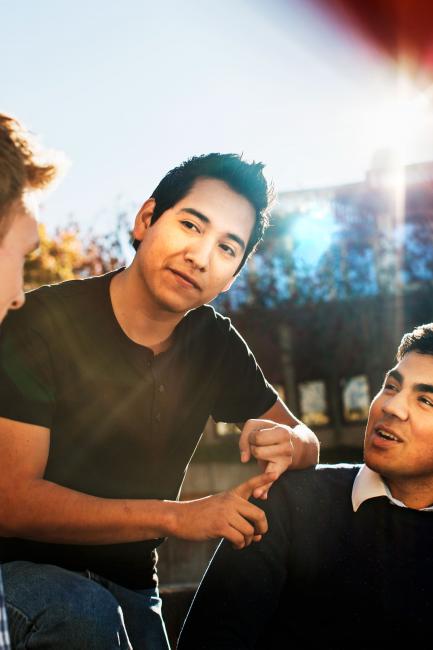 Read more about studies abroad at Karlstad University's pages for International Studies International studies [in Swedish only].
Karlstad Business School has good experience of student exchanges with the University of Mannheim in Germany. Mannheim has a focus on Information Systems, and courses in English are available.
We also have an Erasmus agreement with Osnabruck, Germany, and one with the Computer Science department at the National University of Ireland, Galway.
Baden-Wuerttemberg Cooperative State University Stuttgart (which is Duale Hochschule Baden Württemberg in German so DHBW is the abbreviation they use) also welcomes Information System Students. Here you can get good contacts with international companies. We also have trainees from DHBW here in Karlstad. More information from: John Sören Pettersson
Studies, internships and field studies (e.g., exam works) can be done in Africa, espesially through our academic partners in Africa. KAU-Information Systems collaborates since many years with the IT faculty at Makerere University in Kampala, Uganda -- we are trying to make this into an ERASMUS exchange programme. KAU also has close collaborations with (more info: Malin Stegman McCallion) and South Africa.
For both Ireland and the UK there is an intermediation service called ESPA (free for students; companies pay ESPA): www.espauk.com.
For students interested in traveling abroad on exchange studies during the a certain semester, the International Office's information meetings will start in the year before the departure. The application will then have to be submitted almost a year in advance; e.g., for exchange studies in the spring, the application period will open on February 15 and close on March 15th.  
Students with questions are welcome to the International Office, read the web pages linked at https://www.kau.se/en/education/study-abroad/study-abroad/study-abroad, or they can send a mail to exchange@kau.se. 
You might be inspired by past students' experiences (only in Swedish):