Real Estate Management
180 ECTS credits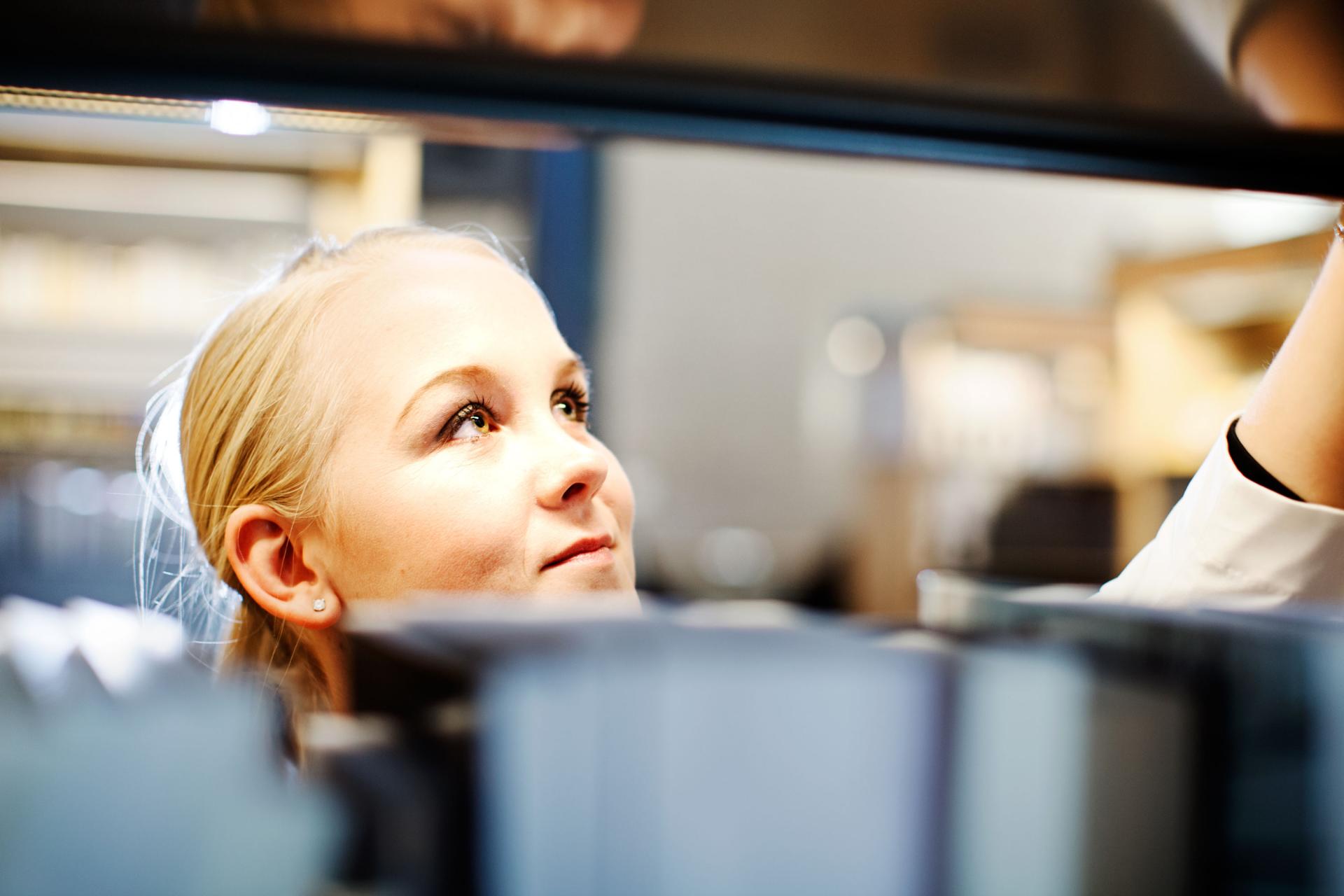 Study programme
Are you interested in acquiring a broad competence in the area of real estate business and at the same time earn a Bachelor's degree? This three-year programme makes you formally qualified to apply for authorization as a real estate agent, or to work as a real estate manager. The programme is suitable for students who are interested in people, real estate, building construction, economic sciences, and law. The programme is certified by the CEPI -CEI, a branch organization whose main task is to harmonize the educational requirements for real estate agents and real estate managers within the EU


Education level:
Basic level
Prerequisites
General admission requirements, plus either
- field-specific eligibility A4 (Mathematics 3b or 3c, Civics 1b or 1a1 + 1a2), or
- field-specific eligibility 4 (English B, Mathematics C, ivics A)
While studying
Education
The content of the programme has been design from desires from the branch and from students. The programme is built on the three areas of competence; business administration, law and building construction. Courses and modules in these different fields alternate throughout the programme.Almost all courses are specially designed for and adapted to the branch. By that you are well prepared for a working life in different parts of the branch. The requirements specified by the Swedish Board of Supervision of Estate Agents are integrated in the courses. During the fifth semester you can study abroad. Karlstad university has exchange agreements with universities throughout the whole world.


Form of Instruction
The programme represents full-time work, i.e. a workload of at least 40 hours a week. The number of timetabled classes varies, and many courses include laboratory or project work. Active participation in the course work is required and you are also expected to study on your own.


Examination
There are no set examination periods, and generally no final exam at the end of a semester, an academic year, or a complete study programme. Examination usually takes place at the end of each course, module, or unit.


Study Abroad
During your Real Estate Management programme, you have an opportunity to spend a semester (5th) studying abroad at one of Karlstad University's exchange partners. A semester abroad builds upon the competences and knowledge you develop during your studies, you will enhance your communication skills and intercultural skills, and you may even select to study a new subject area - all of which improves your CV for future employers. Karlstad University has exchange agreements with over 200 partner universities, located in more than 35 countries. Students from Real Estate Management have spent semesters in universities such as Rangsit University, Thailand; Universidad de Monterrey, Mexico, Wilfred Laurier University, Canada and University of North Carolina at Greensboro, USA. You may also complete aspects of your final thesis data collection abroad, for example through SIDA's Minor Field Studies scholarships. To discover more about these opportunities, go to our Study Abroad website: https://www.kau.se/en/education/study-abroad/study-abroad/study-abroad.


Professional Contact
In the course of the programme students meet visiting representatives of the real estate branch in lectures or seminars. During semester five you have the opportunity to practical training for four weeks either in Sweden or abroad. For more information about international opportunities, visit our website at: https://www.kau.se/en/education/study-abroad/international-traineeship/international-traineeship


Course of study
*Full-time study always equals 30 ECTS credits per semester (20 weeks).
Elective course: Students are free to choose among certain alternative courses, often depending on their choice of specialisation.
Optional course: Students are free to choose any course offered at Karlstad University or at other universities. Courses listed are examples of recommended or frequently chosen courses for a specific programme.
Läsårs- och programvärderingar
Start semester Autumn 2013
Start semester Autumn 2014
Start semester Autumn 2015
Start semester Autumn 2016
Start semester Autumn 2017
Future prospects
Employment Market
The total amount of real estate in Sweden is worth thousands of billions. All this property has to be managed, appraised, and taxed, among other things. The competence you acquire are of great importance of a lot of actors in the real estate business. Your future employers might be property owners, property consulting agencies, real estate agencies, creditors, and governmental or local authorities.
Degree
On completion of the programme you are awarded the Degree of Bachelor of Science with a Major in Business Administration (180 ECTS credits). The programme certificate is a documentation of the academic competence you need in order to apply for registration by the Swedish Board of Supervision of Estate Agents. For examination and assessment regulations, see under the heading "Learning outcomes" in the programme study plan.
Further Studies
Upon completion of the programme you can continue towards a Master's degree in Business Administration. Studies at the advanced level make you eligible for doctoral studies in, for instance, Business Administration. The subject in which your doctor's degree will be awarded will depend on your previous studies. You also need to meet the prerequisites for doctoral studies of the subject chosen.