Master Programme in Marketing: Master
120 ECTS credits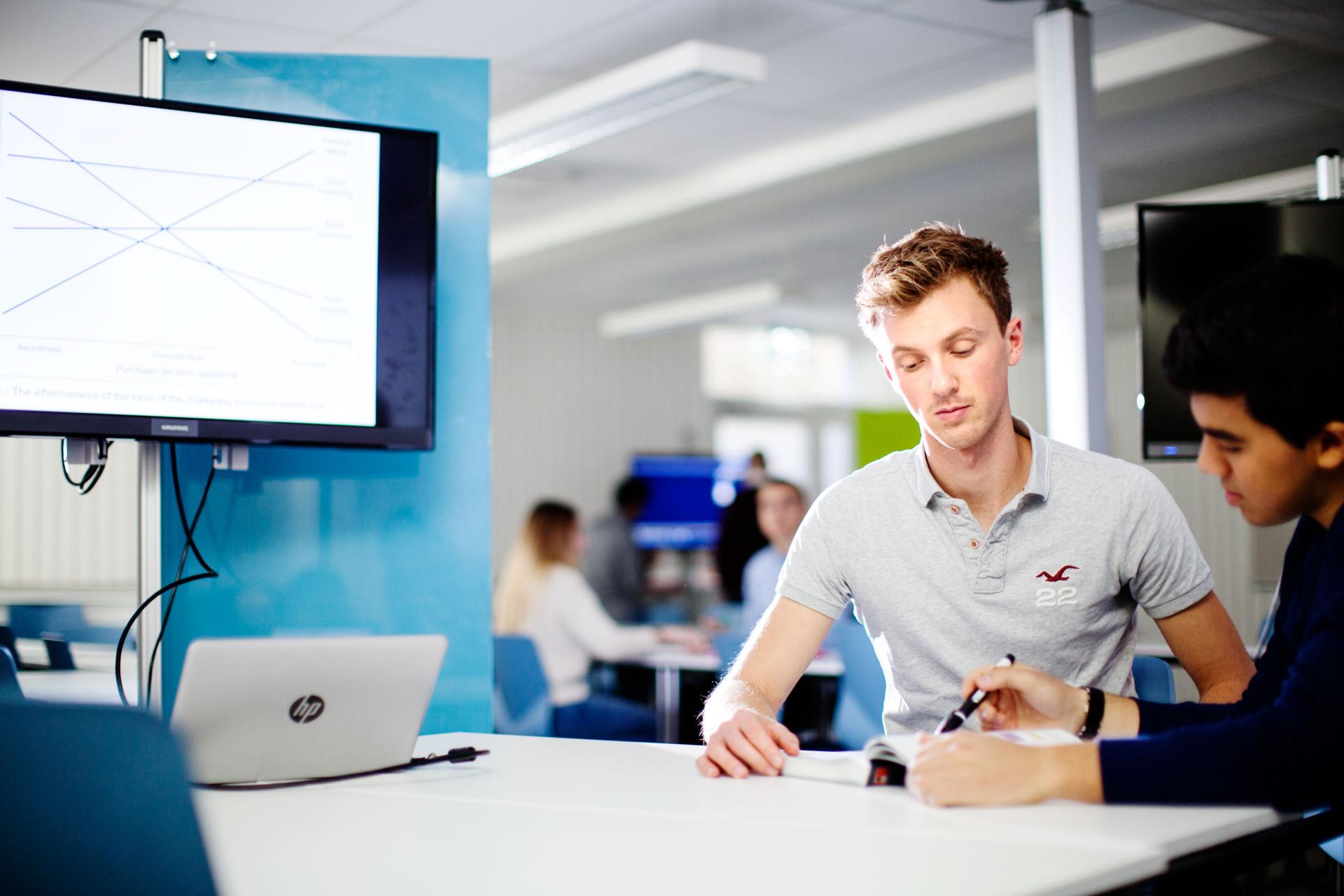 Study programme
Are you aiming for a career in marketing? Graduates from the Master Programme in Marketing at Karlstad Business School are equipped to work as, for example, head of marketing, head of sales or marketing consultant.

A master-level programme in marketing provides an understanding for the role of marketing when an organisation is working towards meeting different needs and challenges in contemporary society and markets. The study programme is an excellent starting point for those who want to work with strategic business issues, market analyses, sales and market communication.

Karlstad Business School at Karlstad University is AACSB certified, which means that students receive an education that meets international requirements and will be well equipped for any future challenges. It also provides the option of being an exchange student at internationally reputable higher education institutions.


Education level:
Master's level
Prerequisites
A bachelor-level degree of at least 180 credits, specialising in the main field of study Business Administration, including a bachelor's thesis of 15 credits. Upper secondary school level English 6 or B, or equivalent.

Alternatively

A degree from the study programme IT Design: Enterprise Systems and Economy, SGITD-AFEK 180 credits, in accordance with the programme syllabus from the autumn of 2012. Upper secondary school level English 6 or B, or equivalent.
While studying
Education
The study programme gives you a more in-depth study profile in marketing. You will take second-cycle courses in Marketing and Business Administration, which, in combination with a master's thesis will provide in-depth knowledge within the discipline.

For a master's degree, the student will study: Marketing Theory (7.5 credits), Business-to-Business Marketing (7.5 credits), Consumer Research in Marketing (7.5 credits), Responsible Management and Leadership (7.5 credits), Introductory Statistics and Regression Analysis (7.5 credits), Optional courses (15 credits), Current Research in Business Administration (15 credits), Current Research in Marketing (15 credits), and a Business Administration - Two -year Master's Thesis (30 credits).


Professional Contact
During your studies, you are given regular opportunities to network with working professionals through guest lecturers and various events at Karlstad Business School. The master's thesis is normally conducted in collaboration with one or more businesses or other organisations.


Course of study
*Full-time study always equals 30 ECTS credits per semester (20 weeks).
Elective course: Students are free to choose among certain alternative courses, often depending on their choice of specialisation.
Optional course: Students are free to choose any course offered at Karlstad University or at other universities. Courses listed are examples of recommended or frequently chosen courses for a specific programme.
Läsårs- och programvärderingar
Start semester Autumn 2014
Start semester Autumn 2015
Start semester Autumn 2018
Future prospects
Employment Market
As a student at Karlstad Business School, you will receive an education tailor-made for marketing-related work within both private and public organisations.
A master's education demands a total of five years at the university, where the student will receive a master's degree at completion. A master's degree gives you a competitive edge on the labour market, as well as the tools to handle complex assignments within the field of marketing. Additionally, in many international businesses, a master's degree is a prerequisite in order to hold senior positions.
Degree
The study programme concludes with a master's degree. The specialisation you have chosen in previous studies will decide the discipline of your degree.
Further Studies
After study programme, you are eligible for doctoral studies. The specialisation you have chosen in previous studies will decide within which discipline you can apply for a doctoral studentship. You will also need to meet the qualification requirements in the specific subject.