Master Programme in Information Systems
120 ECTS credits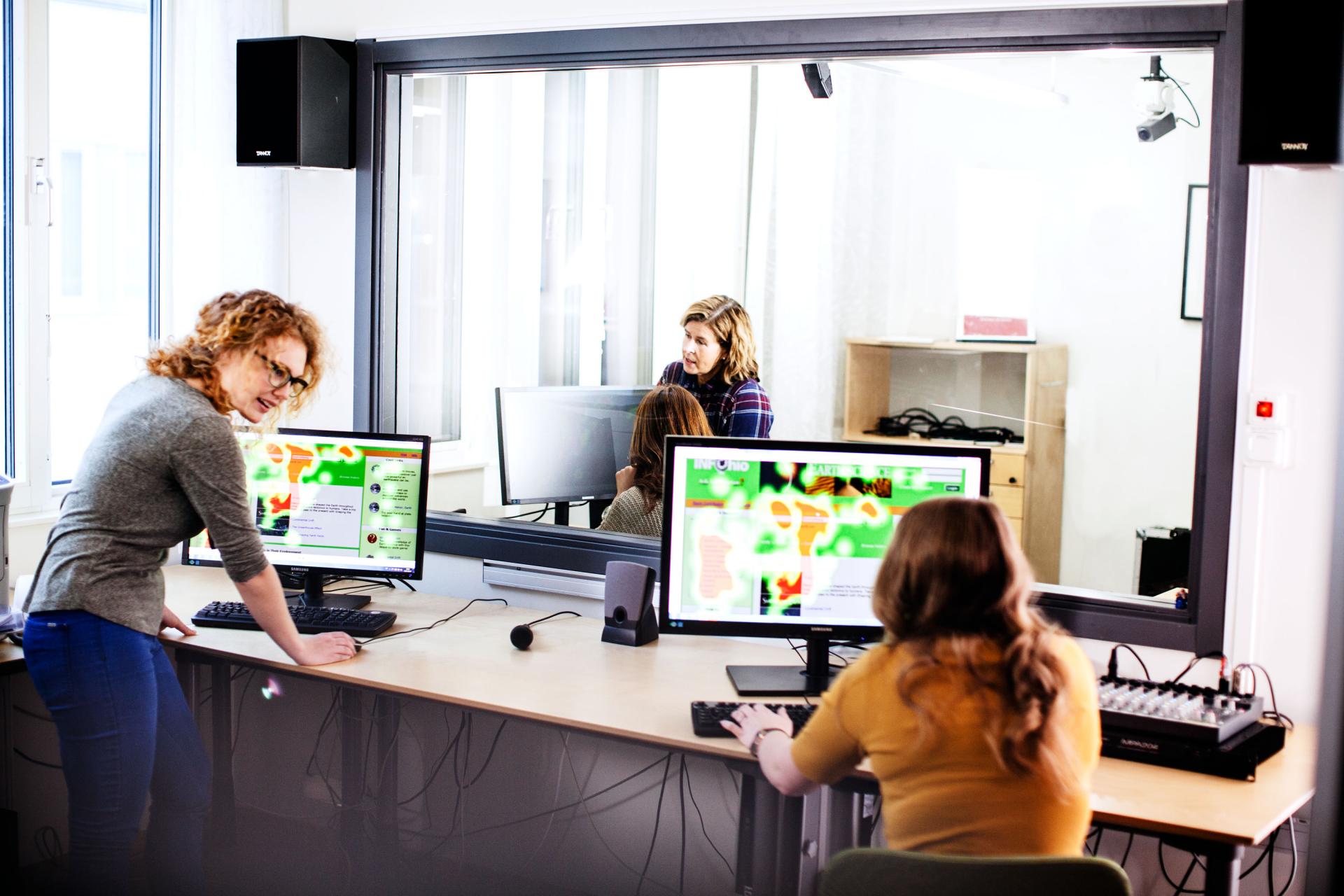 Study programme
The Master Programme in Information Systems is a Master´s level, two-year programme with a major in Information Systems, and with an option to complete one's studies after one year obtaining a 1-year Master exam. The programme offers students the opportunity to deepen their knowledge within the Information Systems field and to develop the skills needed to analyse and design e-service architectures across organisational and technical system boundaries. The programme welcomes international students. All instructions and communication will be in English.


Education level:
Master's level
Prerequisites
Upper-secondary school English 6/B or equivalent, bachelor?s degree of 180 ECTS credits of which at least 90 in Information Systems or Computer Science.
More about field-specific eligibility
Application and tuition fees
Total fee: 270,000 SEK (approximately €30,000)
Per semester / First payment: 67,500 SEK (approximately €7,500)
Application fee: 900 SEK (approximately €100)
If you are an exchange student, or if you have citizenship in a European Union (EU) or European Economic Area (EEA) country, or Switzerland, you are NOT required to pay application or tuition fees.
While studying
Education
The programme includes advanced studies in Information Systems and emphasises a combination of theoretical reflexivity, problem solving and design work. The overall structure of the programme is as follows: Semester 1 - mandatory coursework of 30 ECTS credits in the field of Information Systems. Semester 2 - mandatory coursework of 30 ECTS credits in the field of Information Systems. Semester 3 - elective coursework of 30 ECTS credits. Semester 4 - degree project of 30 ECTS credits in the field of Information Systems.


Form of Instruction
This is full-time study. Detailed learning outcomes are specified in the study plan of each course.
Throughout the program, instruction can take the form of lectures, supervision, exercises, case studies, seminars, project work, and oral and written presentations. Students are expected to participate actively in class and study extensively on their own.


Examination
Examination usually takes place at the end of each course, module or unit. The fulfillment of learning outcomes is specified in the study plans for the compulsory course.


Professional Contact
Karlstad University has close connections with the leading IT companies in the region, and organizes IT lunches and other activities so that students and future employers can meet. Some of the research projects we participate in are run in partnership with international businesses and academic institutions why the master students have further opportunities to get valuable acquaintances.



Course of study
*Full-time study always equals 30 ECTS credits per semester (20 weeks).
Elective course: Students are free to choose among certain alternative courses, often depending on their choice of specialisation.
Optional course: Students are free to choose any course offered at Karlstad University or at other universities. Courses listed are examples of recommended or frequently chosen courses for a specific programme.
Läsårs- och programvärderingar
Start semester Autumn 2014
Start semester Autumn 2015
Start semester Autumn 2017
Start semester Autumn 2018
Start semester Autumn 2019
Start semester Autumn 2020
Future prospects
Employment Market
The program prepares the students for advanced work positions in companies in need of solving complex information system development problems in organisational contexts. It also prepares the students for PhD studies.
Degree
The programme concludes with a Degree of Master of Science (120 credits) in Information Systems. There is also an option to graduate with a Degree of Master of Science (60 credits).
Further Studies
Upon completion of the programme, you are eligible for studies at doctoral level.
You can find more information about doctoral studies at kau.se
https://www.kau.se/en/research/doctoral-studies/apply-doctoral-studies/application-and-admission