Daniel Lindegren, alumni Master in Information Systems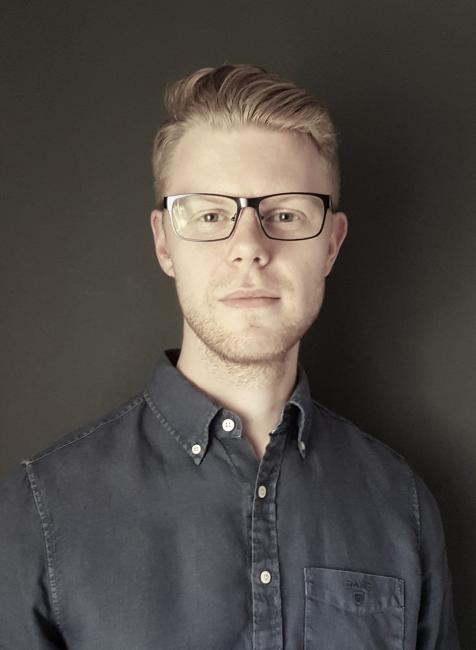 What was it like, studying the Master Programme in Information Systems?
- I had a very good time in Karlstad and I am happy about my choice of education. I had amazing teachers, classmates, tutors and later on even colleagues. The programme consists of many challenging elements and a great freedom of choice.
Why did you choose this programme?
- Originally, I chose Information Systems – the bachelor programme in web and multimedia – because I wanted to be a web developer. The bachelor programme tackles many interesting subjects and the programing language that are adequate precisely for such a role.  However, I was introduced to courses within usercentric development, requirements engineering and human computer interaction. This led to a greater interest for further studies. There are many engaging areas within technology and I feel that the Masters Programme in Information Systems represents many of those fields and at the same time gives the individual a chance to go in depth about something you find interesting.
What did you think of Karlstad as a university city?
- For someone who loves Färjestad and the smell of coffee, Karlstad is a fantastic alternative as a university city. I got the feeling that more and more students came to Karlstad and that the surrounding activities increased.
Do you have any advice to those thinking about studying the Master Programme in Information Systems?
- I think the programme contributes with the opportunity to target towards many different subjects and you do not necessarily need to go the path you had originally intended. I myself had no plans to study more than three years, but during the master's programme I had the chance to go deeper into the human computer interaction and also to participate and work in research project which included interaction design pattern and human perception of computer sharing in privacy enhancing technologies (PETs). For me, it was mostly about keeping my eyes open and take the opportunity in participating in what seemed exciting.
How do you look at the future?
- Currently, I work at Sectra in Lindköping as an interaction designer and I am given the opportunity to contribute to the development of medicinal system which is very exciting. The technology field never sleeps obviously, as it constantly faces new developments and it will be interesting to see how humans faces new technology and changes as well as on how we choose to interact with these systems.