Skills and career development for researchers
GIO offers targeted competence and career development for individual researchers, doctoral students and research environments. The starting point is to provide support adapted to the different phases of a research career, from early career researchers to senior researchers. In addition, researchers are given the opportunity to develop the competencies required to be a dynamic research leader and research environments are offered support in their strategic work and development. Our efforts are always adapted to the needs of the researcher and the research environment.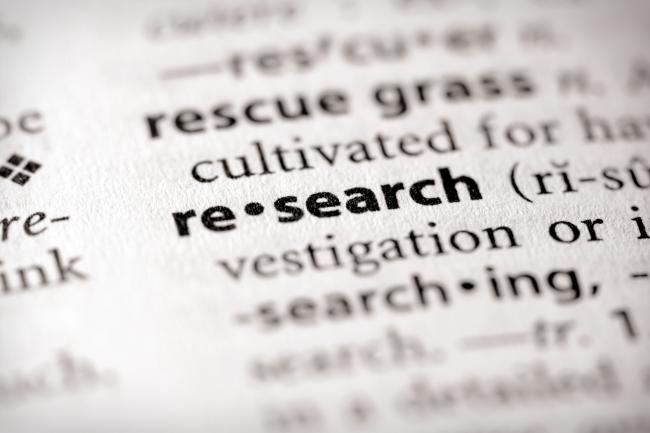 CTRIVE®: COMPETENCE DEVELOPMENT TOOL FOR RESEARCH: INTELLECTUAL VALUE ENHANCEMENT
CTRIVE® consists of eight workshops designed to enhance the competitiveness of participating researchers, each with a different theme:
Knowing your funders
Developing a research pitch
Inside the head of evaluators
Network building
Research assets
Impact
Data management
Introduction to research project management
Introduction to Intellectual Property
Self-reflection questions
The workshops provide opportunities for researcher interactions and co-learning alongside facilitative input around the thematic areas to enhance a researcher´s ability to be successful.
CTRIVE® is most suited to researcher at the early and midterm points of their careers, those that are re-engaging with research after a break away, or researchers new to the Swedish research environment. CTRIVE® can be adapted to meet the needs of individual researchers or research groups.
LEADERSHIP FOR RESEARCHERS (REAL)
Karlstad University offers leadership development for researchers who want to enhance their leadership skills within the academic context. The aim is to strengthen researchers in their leadership roles and contribute to sustainable and successful research environments. Leadership development is offered at three different levels, tailored to where you are in your research career. There is a progression through these levels, but they are independent, and no specific prerequisites are required. Leadership development for scientists is conducted in English, and participation is coordinated with your department head, who will then nominate to the dean.
For more information about REAL, please read more via the link below or contact Linda Ryan Bengtsson at GIO.
GRANTS FOR GOALS®
Grants for Goals®, GfG, was initially developed for research groups but a modified version is available for individual researchers. The purpose is to support research groups or individual researchers, who want to work proactively and strategically towards their own scientific goals. The programme includes five sessions that are carried out over a period of 3-6 months. The starting point is a resource inventory to identify strengths and areas for development. The outcome is a long-term strategy for research that includes a vision, goals and activities.
GfG entail that the participants create the content guided by facilitators from GIO. In other words, committed and active participants is crucial. For research groups, we know that established groups with ambition to work together for a longer period of time, is a good starting point.
PHD COURSES
IMPACT AND THE UTILISATION OF RESEARCH (4.5 HP)
This online course trains PhD students to communicate the value of their research to non-specialists and to collaborate more effectively with non-academic partners. Its focus is on developing a research pith, with supplementary content on funding policy, licensing options and real-world examples of researchers collaborating with public and private actors.
DATA STEWARDSHIP (DOCENHANCE)
The DocEnhance online courses introduces PhD students to the fundamental concepts of research data management. Managing research data in accordance with good practices is an easily transferable and sought-after skill both within and outside of academia. Topics include preparing data management plans, data collection and storage, publishing data, and preparing data for re-use by others.