The Grants and Innovation Office
The Grants and Innovation Office (GIO) has the task of supporting research co-operation between the university and companies, organisations, and authorities.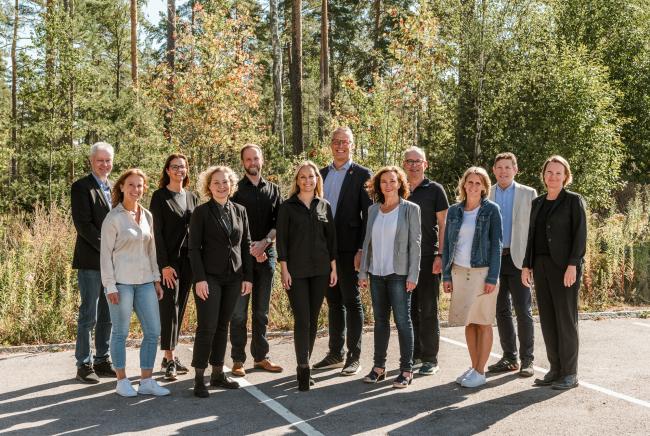 As well as providing strategic support to the university and faculty managements, GIO staff offer expert advice to researchers in connection with research applications, and with the process of utilising and commercialising products or ideas.
The GIO works directly with researchers, and also co-operates closely with faculty innovation co-ordinators, and with project leaders who are responsible for running overarching university projects within the GIO's area of responsibility.
Innovation-Promoting activities in the university
Karlstad University, Linnaeus University, Mid Sweden University and Örebro University together form the innovation office 'Fyrklövern'. Each university is an equal partner and a node of operations. Fyrklövern is a network-based partnership in which innovation support is developed jointly, and often at a distance, with flexible tools and methods.  Among its other functions, the innovation office offers doctoral studentships at the partner universities, which develop the students' ability to carry out and communicate their projects.
Expert support with research applications
The GIO works actively to build relationships with funding bodies, and provides expert support to research staff on every aspect of the funding application process. Its main aim is to encourage researchers to develop more of their ideas into full research projects, and to apply for external funding to support them.
Courses for researchers
- CTRIVE® (Competence-development Tool for Research: Intellectual Value Enhancement) is a course run by the GIO with ten components in workshop form, which provides researchers with a holistic and strategic view of their research. The course covers a wide range of topics, including communications and media strategies, embedding research impact, networking skills, and understanding the priorities of funders. 
- Grants for Goals is a framework for discussions where a group's strengths and assets are inventoried to find strengths, opportunities for improvements and routines. Defining a vision and goals for the group lays the foundation for strategies and activities to enable efficient work ahead.
Ongoing projects with GIO involved
DocEnhance
The GIO is a partner in Horizon 2020 ´Science with and for Society´ project DocEnhance (2020-2022) The project aims to enhance transferable skills intelligence and integration into existing PhD programmes by
involving the non-academic sector in developing a more employment- and innovation-oriented curriculum for PhD programmes
facilitating work-based learning and business-education partnerships though developing PhD courses
tracking of PhD graduate career paths. The GIO´s main role in the project is to help development and deliver a pilot PhD course on Data Stewardship which will run twice (in 2021 and 2022) and then be embedded in KAU´s training provision.
Read more about the project DocEnhance here.
Inside Out EU
Between 2017 and 2021, the GIO will act as an Advisory Partner in the Interreg project Inside Out EU. The GIO will provide input on Karlstad University's collaboration with Region Värmland through the Academy for Smart Specialication, looking at ways in which the Academy can generate support for small and medium-sized enterprises in the region in terms of strengthening their competitiveness and internationalization. The project is funded by the Interreg Europe programme, through the field of action "small- and medium-sized enterprises' competitiveness".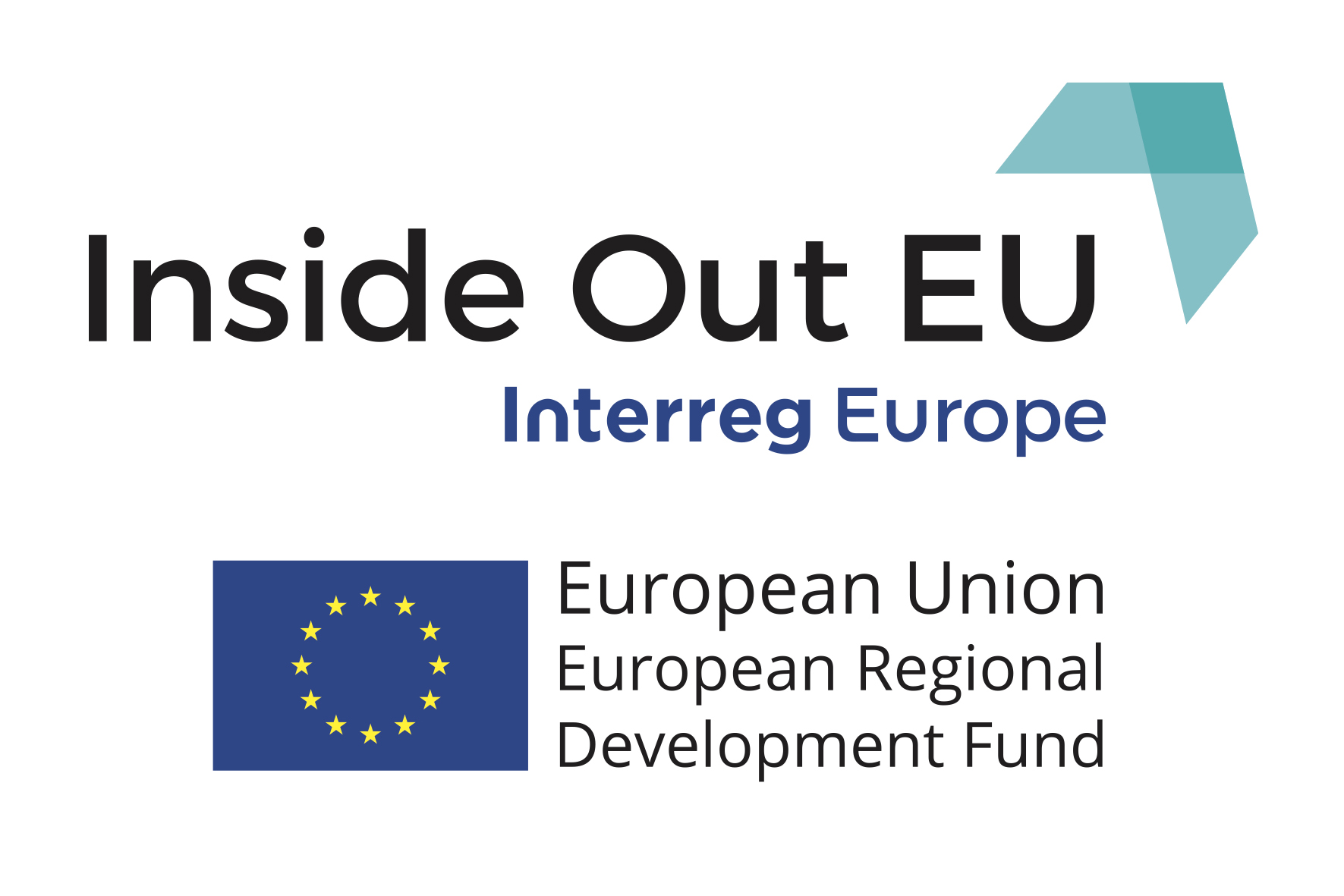 Transpeer: a transnational skills programme to enhance the employabilty of researchers
From September 2017, the GIO will lead a three-year Erasmus+ Strategic Partnership in developing a skills programme to enhance the employability of research staff for careers both within and beyond academia. The project consortium includes research support and academic staff from Inland Norway University of Applied Science, Liverpool John Moores University, Nova University of Lisbon, and the Polytechnic Institute of Santarém.
At present, research skills, largely derived from publicly-funded research degrees and projects, are often not fully utilised by researchers. Many struggle to progress within the academy, or to articulate their skills to non-academic employers, and so their potential is not fully realised. The TRANSPEER programme seeks to enhance the skills awareness and employability of a cross-disciplinary cohort of 36 participating researchers, drawn from the partner institutions. A key aim of the project is to make this training programme freely available for the future use of other universities across Europe and beyond.

KISS ME (Knowledge & Innovation Strategies involving SMEs in the context of INTERREG)
Between 2017 and 2021, the GIO is taking part as a stakeholder in the Interreg project KISS ME. The project aims to improve the innovation capacity and competitiveness of small and medium-sized enterprises by comparing and sharing the approaches of four different European regions. Thus, within the project, partners from the border regions of Germany and the Netherlands (Euregio Rhine-Waal), France and Spain (EGTC Pyrenees-Mediterranean ), Hungary and Croatia (HAMA-BICRO), and Sweden and Norway (Värmland County Administrative Board; Hedmark Count Council) work together.