Department of Social and Psychological Studies
Department of Social and Psychological Studies is made up of the following subjects: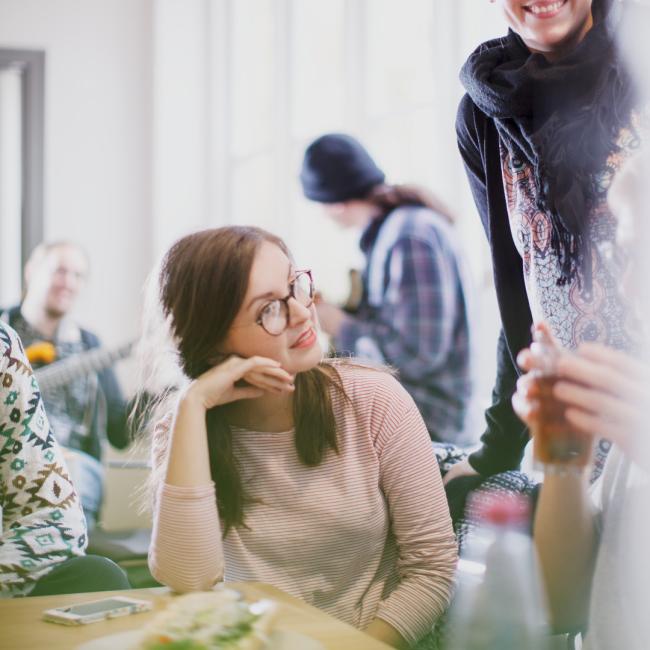 Departmental subjects attract students who want to deepen their knowledge in areas belonging to the social and psychological fields. The main degree programmes are offered in Social Work, Social Analysis and Psychology. All subjects offer a number of courses on campus or as distance education, full-time or part-time. In addition, several subjects can be the main field of study for a Bachelor's and Master's Degree (60 or 120 credits). Some courses are included in teacher education programmes.
Research
Some of the departmental research areas are:

Gender Studies- transgender studies, masculinity research, organizational change work, gender, health and technology
Social work- critical welfare studies, Studies on health and social vulnerability at individual and group level and applied welfare studies, with research leaders for each of the areas. Research is also conducted within the framework of the multidisciplinary Forum for Violence Studies and Violence Prevention.
Sociology- three main research tracks: Power, Resistance and Organization, Critical Age Studies, Personal Life and Emotions.
Psychology-human factors, perception, achievement and creativity, floating, internet drugs, society, organization and work, cognitive behavioral therapy and evidence-based treatment, psychological treatment methods and psychiatric care, vulnerable children and interventions, consumer psychology.
Psychology, sociology and social work offer doctoral studies.

The department hosts the research environments CTF, CBUPH, and FoU Värmland.
Organisation 
The department management team consists of the head of the department, assistant head of the department, and administrative assistant. In addition, there are heads of subject, subject coordinators, and administrative support. Faculty Office provides the services of study and career advisers and administrative staff.