ASLA 2018
Welcome to the ASLA 2018 symposium!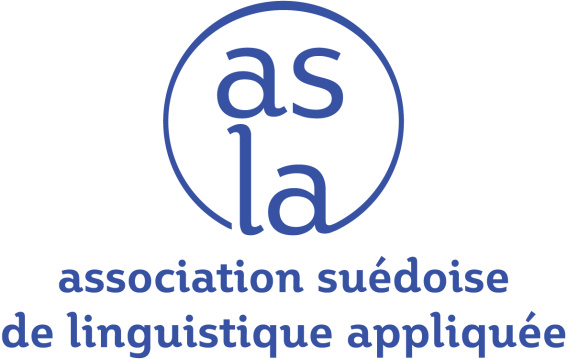 The biennial symposium of the Swedish Association of Applied Linguistics (ASLA) will take place on April 12–13, 2018, at Karlstad University. The symposium is co-organized by the Center for Language and Literature in Education (CSL) and the Department of Language, Literature, and Intercultural Studies (ISLI). 
The 2018 symposium theme is "Classroom research and language/languaging". As usual, the symposium also welcomes submissions in other areas of applied linguistics. The official conference languages are Swedish and English, and we welcome submissions in these languages. As ASLA also strives to foster collaborations between the Nordic countries, we welcome submissions in Danish and Norwegian.
We have the great pleasure of presenting an impressive trio of keynote speakers: Professor Hansun Zhang Waring, Teachers' College, Columbia University, New York, Professor Elizabeth Lanza from Center for Multilingualism in Society across the Lifespan, University of Oslo, and Professor Christina Olin-Scheller, Department of Education, Karlstad University.
The titles of the keynote lectures are presented below.
Hansun Zhang Waring: Competence, Complexity, and Contingency: Navigating the Challenges of Classroom Interaction. Abstract
Elizabeth Lanza: The Family as a Space for Language/Languaging. Abstract
Christina Olin-Scheller: Snapchat, messenger och google docs. Maktordningar och textrepertoarer i ett uppkopplat klassrum. Abstract
Conference dinner April 12th
On April 12, the conference dinner will be held at Värmland Museum. The museum is beautifully located in central Karlstad within 3 minutes walk of the main hotel Scandic Hotell Winn and within 5 minutes walk from other hotels in central Karlstad. The dinner starts with mingel at. 19.00 and then the opportunity is also given a visit to the photo exhibition "We have a dream". Initially, the museum's nice shop is open until kl. 20.00 for our guests.
More information about Värmland's museum can be found at: http://wehaveadream.se/en/welcome/
Important dates
May 1, 2017                  Web-based system for abstracts opens
November 1, 2017        Deadline for abstract submission
December 15, 2017       Notification of acceptance
December 15, 2017       Registration opens -
February 1, 2018           Early Bird registration closes
March 14, 2018              Registration closes
A warm welcome to the 2018 ASLA symposium in Karlstad!
The Organizing Committee
Pia Sundqvist (conference convenor), Birgitta Ljung-Egeland (conference secretary), Erica Sandlund, Andrea Schalley, Sebastian Malinowski, Tim Roberts, Liliann Byman-Frisén, Linda Eriksson
Administrator and webmaster
Cathrine Andersson-Busch
The conference unit
Maria Kull
Contact: asla2018@kau.se