Travel and accommodation (ASLA)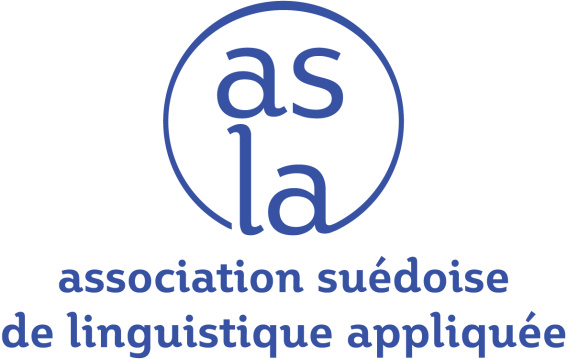 Traveling to Sweden
If you need some general useful information during/before your journey to Sweden, please check with the Swedish tourist office web page, available to you when you click here.
Travel visa to Sweden & immigration issues: Sweden is a member of the EU Schengen mobility framework. If you have citizenship or an unconstrained residence permit in a Schengen country, you can travel to Sweden for the duration of the summer school without further paperwork. In other cases, special rules might apply to your country. Please check with your local Swedish embassy's web pages, and check the general information at the Swedish immigration authority's web page.
Sweden currently practices exceptional border controls on train, ferry and car communication over the national border. You should carry a valid Schengen national ID card or passport upon entering the country (and consider voting on your next national and EU elections in case you dislike getting ID'd within Schengen space).
Persons who need an invitation or other documentation on their participation in the summer school for visa application purposes shall take contact with the organizers with a specification of what documentation they need.
Currency: The local currency is Swedish crowns (SEK). Currently, 1 EUR is worth slightly less than 10 SEK. In general, most places accept card payments with VISA and MASTERCARD and most European national bank cards. You can use cash machines at the bank offices to withdraw cash with your bank card. Cash currency exchange is possible with FOREX in Drottninggatan 27, 652 25, KARLSTAD.
Medical emergencies: Detailed information on emergency health services to visitors is available here. As an EU citizen, the Swedish health system will receive you like local citizens if you present a European Health Card from your own country. If you become ill, injured or have psychological difficulties you should contact the local health centre in Karlstad ("Vårdsentralen"). It is located on campus. You can also call 1177 for phone health care support, where advice can be provided 24 hours a day. In an emergency, call 112.
Karlstad university, local transport
Karlstad has a very efficient and convenient public transport system. Bus lines 1,2 and 3 go from the city center to the university. The bus stop  is called "Universitet" – do NOT sit on the bus until "Campus" unless you wish to see the student dorms! Line 1 is an express bus that directly travels from the Stora Torget bus stop in front of the pubs via Drottninggatan to the campus bus stop.
In addition, Karlstad has an excellent network of bike routes. It is frequently ranked on top of the Swedish bike-friendly town list. You might consider renting a bike for the week if you don't mind biking 5 kilometers on asphalted bike roads.
Directions to the KAU campus can be found here.
A local campus map of KAU including building numbers is available here.
A map of Karlstad including the bus lines is available from Karlstadsbuss.
Getting to Karlstad
Karlstad is the regional capital of the Värmland province in western Sweden. Located approx. 140 kilometers from the border with Norway, the city is located in the Klarälven river delta into Scandinavia's largest lake – lake Vänern. Visitors arrive efficiently by train from Stockholm, Gothenburg or Oslo. They arrive by plane with direct connections from Frankfurt (Germany) and Stockholm. Many opportunities for express buses exist, too. The recently started express train service Oslo-Stockholm running three times a day stops in Karlstad, where the Swedish railway does the best they can to keep the schedule they promise.
Check the Karlstad airport with a schedule over direct flight connections from the airport's web page.
The Swedish railway tickets (for arrivals from Gothenburg, Stockholm or Oslo) and long-distance buses can be checked and booked here.
Travel to/from Karlstad Airport
KSD airport is s small airport approx. 20 kilometers out of town. It has no web page in English, and there are neither regular public transport links, nor is there a permanent taxi station. You need to call and order minibus or taxi service before you start your trip to Karlstad! There are two options for trips between KAD and the city center (you need to book 2 trips for incoing / outgoing):
"Flygbuss": The regular flights from/to Frankfurt and from/to Stockholm will be serviced by the local public bus company. You should have ordered transport within two hours before landing. Trip cost: 77 SEK one-way. Operator: Värmlandstrafik. Web booking: https://varmlandstrafik.elasticmobile.net/ Booking phone number: +46 0771–32 32 00
Your arriving bus stop for Flygbuss is "Centralstationen" (the railway station, close to the hotels in Karlstad). Travel time: approx. 1/2 hour from the airport. When leaving, you can order the bus from the university's campus bus stop, with approx. 75 minutes trip time to the airport.
"Flygtaxi": Order a taxi. Call +46 08-120 920 00, or use flygtaxi.se . Recommended rate is approx. 360 SEK per trip. You should order your taxi on arrival day ahead of traveling to avoid unavailability due to many spontaneous requests.
KSD airport has a customer service phone, in case you do have special needs or any specific questions about special luggage: +46 054 540 77 00
Accomodation
We have reserved a limited number of rooms for the participants at the nice Scandic Hotel Winn, Norra Strandgatan 9-11, phone 054-776 47 13. The hotel is located in central Karlstad within walking distance to the dinner bar as well as the main square where the city buses depart. From the railway station it is about 6-7 minutes walking distance. The rooms are reserved until March 10, 2018. When you contact the hotel for booking, please refer to the booking code: 46142252
Price per room, SEK 866 per single room including breakfast and VAT
Price per twin room is SEK 1066 including breakfast and VAT.
More information: http://www.visitkarlstad.se/en
Things to do in Karlstad
Karlstad offers numerous summer activities. Boat trips on the Vänern lake, countless opportunities for canoeing, fishing, hiking and bike trips are offered. A former railway track along the Klärelven river has been turned into 220-km touristic bike route starting in Karlstad.
If you need some information about shops and restaurants in Karlstad please click here.
The official Karlstad event calendar is available on-line.
Check the web pages of the Karlstad tourist office!
Just south of the railway station, you will find a small botanical garden and park named Stadsträdgården. It is worthwile a walk in summer, in particular to take a look at the sculptures that get exhibited in the park. Those interested in botany will notice that the guide book to all plants in the garden is bilingual, as it lists them in both Swedish and Latin.