Meet a researcher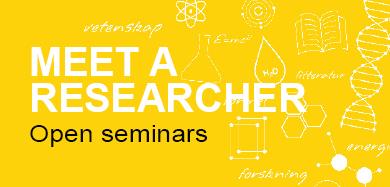 Demokrati i den globala kapitalismens tid / Andreas Öjehag
This seminar will be held in swedish
Andreas Öjehag Pettersson är forskare i statsvetenskap och har i nästan ett decennium studerat hur föreställningar om globalisering påverkar politiska ambitioner och möjligheter i lokala kontexter. I olika projekt har han därför intresserat sig för hur politik och rum hänger samman i en tid där konkurrens och konkurrenskraft framstår som de mest betydelsefulla dygderna för såväl städer och kommuner som för länder och makroregioner. I det här föredraget sammanfattar han insikter från den forskning han bedrivit om urban- och regional utveckling, jämställdhet, offentlig upphandling och innovation. En sammanlänkande fråga berör hur politik och demokrati utmanas av samtidens kapitalism.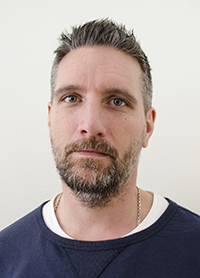 Andreas Öjehag
Lektor i statsvetenskap
TID: Onsdag 12 september kl. 12.00-12.45
PLATS: Universitetsbiblioteket, Studieverkstaden på plan 3
---
Surveillance: Monitoring app behaviour / Nurul Momen
What is the most intimate thing that you possess? If the answer is your mobile phone, you'd probably be interested in finding out how apps behave. In one end, we have a powerful device capable of collecting, monitoring, processing, transmitting data and in other end, this device is connected to several hundreds of different entities through apps. We investigate about what happens once you grant access to your data by pressing 'Allow' or 'Accept'.
The work of Nurul Nomen is in the realm of security and privacy aspects of mobile operating systems. The research focuses on the data processing practices of apps and it's probable consequences on privacy of an individual.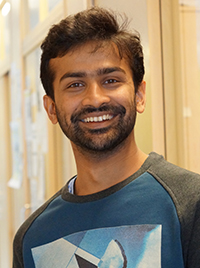 Nurul Momen
PhD student in Computer science
TIME: Thursday October 18, 12.00 - 12.45
PLACE: University Library, Studieverkstaden / Learning lab on floor 3
---
How to solve our own problems / Alireza Moula
Either we use the power in our own brain to solve our problems OR we refer to an expert to help us.
More than 20 years of research and three intervention projects show that we can solve our own problems—and become the expert of our own lives—if we know how to do that. In this lecture with reference to these researches, I tell you how to
1.    Find the power within your brain
2.    Use this power through a problem-solving model
3.    Use that model, again and again until it becomes a habit of your mind
4.    In this way, you train your mind to become a rational and a problem-solving mind.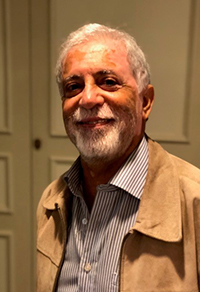 Alireza Moula
Docent in Social Work
TIME: Tuesday November 13, 12.00 - 12.45
PLACE: University Library, Studieverkstaden / Learning lab on floor 3
---
Solceller av plast eller såser som skär sig / Jan van Stam
This seminar will be held in swedish
Inom ett större samarbete mellan kemister och fysiker på fyra lärosäten, Karlstads universitet, Chalmers tekniska högskola, Lunds universitet och Linköpings universitet, studeras hur strukturen i det aktiva lagret i en organisk solcell bildas och kan påverkas.
Inom Jan van Stams del av detta större projekt studeras torkningsfasen, när man går från en lösning till en tunn, torr, film och hur denna torkprocess påverkar filmstrukturen.
Under hösten har experiment utförts vid så kallade parabelflygningar, då korta perioder av nästan tyngdlöst tillstånd råder. Under sådana betingelser kan djupare insikt fås i hur fasseparationen (som när en sås skär sig) sker när lösningsmedlet avdunstar.
Under föredraget kommer resultaten från parabelflygningarna att presenteras och frågor kan ställas till Jan van Stam och Ishita Jalan, doktorand inom projektet.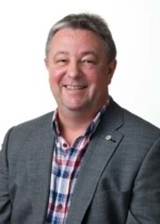 Jan van Stam
Professor i fysikalisk kemi
TID: Onsdag 5 december kl. 12.00-12.45
PLATS: Universitetsbiblioteket, Studieverkstaden på plan 3