CTRIVE® workshops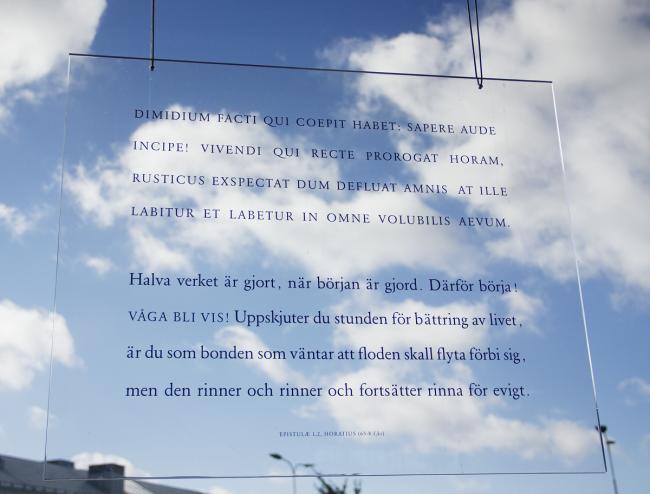 Self reflection
This session aims to create the time and space for you to look at a few questions that will enable you to start to seek answers to strategic priorities in relation to your research, its utilisation, its impact and your research journey past, present and future.
The core idea is for you the researcher to think about research in a holistic way and to enable you to set priorities for your research while considering yourself the most valuable resource for creating relevance and reputation.
The workshop could be considered as a mentoring session that seeks to allow you to reflect on previous success. It will encourage realistic thinking and goal setting and try to put this in a time frame that is achievable.
Length of workshop: 2,5 hrs
Mapping your research
Once you have defined your research in general and in more specific terms this workshop will seek to identify the others engaged within your research area at the regional, national and international levels.
Understanding and knowing the people, centres, universities and organisations that are research active within your area is valuable in itself. It is also essential intelligence for networking, grant writing and for following developments.
Part of this workshop will also be looking at what are the past and current publications that are seen as being significant within your field and identification of the journals that will provide the best possibilities for your work in terms of demonstrating excellence and relevance.
Length of workshop: 3 hrs
Networks
How often do you undertake an audit of your networks and make assessments on their value and potential?
Networks are vital tools for fulfilling your research goals and objectives. Networks are more than a collection of names or business cards, they are the access to knowledge, projects and much more if used and contributed to strategically.
However, this means they require on-going development and are required to be sustained if they are to be maximised. How would you define your networks at various levels, and what are the networks that you know exist within your field?
This workshop will seek to develop your network map and to look at how this might be developed and strengthened. It will look at ways to ensure that networks are kept fresh and alive alongside the question, What can I use my network for?
Length of workshop: 3 hrs
Know your funders
External funding that allows you to get research time and develop your scientific excellence is an important factor in career development as well as self-fulfillment.
Knowing where funding for your research area is available and actually looking for a variety of strategic funding and small funding gives you options. Knowing your funder's mission, how they work, alongside developing relationships with project officers are all part of the intelligence required for success. Of course your scientific credentials are also important, in fact the most important aspect of a bid. So to this we also need to know, what is scientific excellence and how to communicate it.
Understanding impact, utilisation and implementation of research and effective research project management are key factors for funders. Knowing how to work with these areas to satisfy the funder's evaluation criteria is essential.
Another critical element is knowing where the funding is currently being distributed and who are the recipients. You could say the question is 'Where is my money?' Knowing this information allows you to look for partners and collaborators but also to see the standards required for success.
Length of workshop: 3 hrs
Policy driven research
Not all research funding is bottom up in that it has no boundaries except to be excellent and contribute to the development of the academic field.
A lot of funding is designed to be a financial instrument for the delivery of knowledge that will be a key contributor towards political and/or policy objectives. To be successful in this arena you need to understand what are the policies at various levels that are relevant to your research and how you can demonstrate that you are a key contributor to the realisation of the policy area through your research.
How can you identify key policy actors and ensure that you get on their radar as being a key player and potential contributor. Once this relationship is developed the possibility to become an influencer may be open.
Length of workshop: 3 hrs
Intellectual Asset Inventory (IAI)
When performing research the aim is typically to answer a research question. In order to answer this question often a considerable amount of work has to be devoted to theoretical model creation, data collection, experimental design, software development etc.
These intellectual assets may be of value in there own right, not only as the means to a research project. The Intellectual Asset Inventory (IAI) workshop aims to identify, and describe these assets according to a simple but structured framework. The asset inventory is useful for creating a structured common understanding within a research group of the work that is being done and its results.
IAI, being a "lightweight" listing of assets, can also be a suitable starting point for identifying potential assets that could be of interest for the later creation of more formalized Intellectual Property (IP). IAI is also very useful when writing reports and applications and can provide a major contribution to the utilisation impact and background sections. When discussing potential cooperations and collaborations IAI can also provide important aspects that are often overlooked.
This workshop is organized in a defined set of phases, and results in a completed IAI for the researcher or research group. The IAI is based upon the "Knowledge management platform" at Gothenburg University and the tool as such was developed by Chalmers.
Length of workshop: 2 hrs
Value Creation Forums (VCF)
Value Creation Forums (VCF) will equip you with the ability to have a formulated pitch in relation to your research.
How do we create a value for our research? and how do we communicate this within a forum that provides constructive feedback on what we have to say? If we can communicate the need, approach, benefits and understand our competition then we are in a strong position to demonstrate the value created in your research.
The VCF provides opportunity for you to develop a pitch that will enhance your ability to formulate your research and its potential to a varied audience. It provides you with the opportunity to practice receiving and giving constructive feedback in a structured and supportive way.
It can be a valuable experience to those of us that have little practice of working in groups or giving and receiving constructive critical feedback. Those that have participated found it as being a fun way to work across subjects and disciplines and of seeking ways to challenge their traditional thinking.
The purpose of this session is not how we communicate but what we communicate. This model has been developed by the Stanford Research Institute.
Length of workshop: 4 hrs
Writing competitive applications
Most people can write an application for external funding but can you ensure you are writing a competitive application that will take you past the threshold?
Understanding the funder and the call, being able to communicate your scientific excellence, and the research impact alongside having a solid and interesting research question are some of the key components of a competitive bid.
Different funders require different methods of writing bids and in fact use different criteria in evaluating them. What can we do to ensure we have an evaluator's lens on when writing our bids?
This workshop sits alongside the other workshops within CTRIVE. 
Length of workshop: 3 hrs
Communication and media training
Communicating with the media provides the opportunity to maximise the potential impact of your research and to disseminate your core message.
However, an equally important aspect is that it may ensure that you generate interest in what you do alongside building reputation for yourself and Karlstad University. Using the media as an effective communication tool can be very much overlooked and the potential for such interactions avoided due to one feeling a lack of confidence or indeed feeling daunted or untrained.
This training, delivered by professionals in media communication will work at developing skills that will enable you to engage with the media and express yourself in a more coherent and relaxed way. This training is focused on media communication but will provide you with skills that can be easily transferred to other situations.
Length of workshop: 5 hrs