Exponential climate action by diverse actors is key
2022-04-22
Researchers Avit Bhowmik and Sol Agin comment on the latest report from The Intergovernmental Panel on Climate Change (IPCC).
For the very first time, IPCC explicitly recognized and emphasized the role of diverse non-state and subnational actors in climate action. Starting at the very first page of the report, the importance of distributed and diverse climate action projects and multilevel and polycentric climate governance for sustaining the reductions in greenhouse gas (GHG) emissions was highlighted throughout the report and particularly in section 14.5.
Several recent research including mine have identified the limitations of the sole reliance on national pledges and centralized climate projects. Distribution of climate action projects at subnational levels including cities, businesses, indigenous groups and local communities is not only an effective mitigation strategy but can also strengthen climate adaptation efforts. For example, distributed energy production and storage with community owned solar farm, wind park and geothermal can ensure a faster transition to clean energy and could have avoided the electricity crisis in Sweden earlier this year. In fact, in a study published in 2020 (IOP Science), me and colleagues identified communities comprising 10,000 people as the climate action sweet spot, where climate action benefit can be maximized with minimum intervention. Such communities can expand over several forms of non-state actors ranging from municipalities and business communities to local neighborhoods and schools.
A great example of such community-led climate mitigation project is the Sustainability Agenda Network initiated jointly by Forshaga and Munkfors municipalities in the Värmland county of Sweden. Forshaga and Munkfors jointly have about 15,000 inhabitants and are hubs for some important industries of Sweden like Stora Enso. The network brought the small, medium and large industry actors together in strategizing rapid GHG emissions reduction aligning with the Paris Agreement and Sweden's target of achieving net-zero emission by 2045. Karlstad University and CRS are important partners and advisors of Sustainability Agenda Network bringing in latest sustainability research insights while benefiting from the practical and field level experience from the diverse actors.
Such diverse and multilevel actors can foster exponential climate action – projects for halving of global GHG emissions no later than 2030 – which also remains as the top priority in this report. The COVID-19 pandemic opened up a tremendous opportunity window, which is closing vary rapidly and demanding urgent actions from actors at all levels. Practical solutions and tools for achieving this target exist today, which these actors can utilize to lead the way for rapid sustainability transformation.
Avit Bhowmik
Inclusive climate communication
The AR6 release reinforces the statements made by the previous IPCC reports, that we need to act to combat climate change. Furthermore, it highlights the reasons why action is so very crucial and why time is of the essence. The trajectory that we, as a global whole, currently are on needs to be communicated, and the knowledge about this trajectory needs to be transformed into global, collective action in order to stave off the impacts of a rapidly changing climate. Collective global action may be approached from various angles, as suggested in section 1.4.7 of the AR6. But even if the adaptation and mitigation strategies needed were to be implemented, it is also key that individuals perceive the changes as necessary so that the changes can be adopted as part of individuals' behaviour and to make individuals accept larger societal transformations. Although perceptions and behaviours can be changed, the underlying factors driving these within individuals are diverse. Suggesting that information campaigns can be utilised as a tool for spreading knowledge that will inspire changes in behaviours is a starting point.

However, it is a starting point that should be approached with care and careful consideration. Merely communicating information is not enough as the diversity of individual factors for perceptions and behaviours may result in messages that resonate with some individuals but cause others to perceive the information as clashing with certain factors or even to be confusing or contradictory with their values or other factors. Understanding how to construct messages that resonates with parts of a diverse population, without that message causing backlash when received by others than the messages intended target audiences, is key for communicating climate change. This is easier said than done, but to borrow a phrase from an inspiring young woman calling for climate action, "Listen to the scientists". There is great potential and much to learn from, and also within, the field of climate change communication.
Sol Agin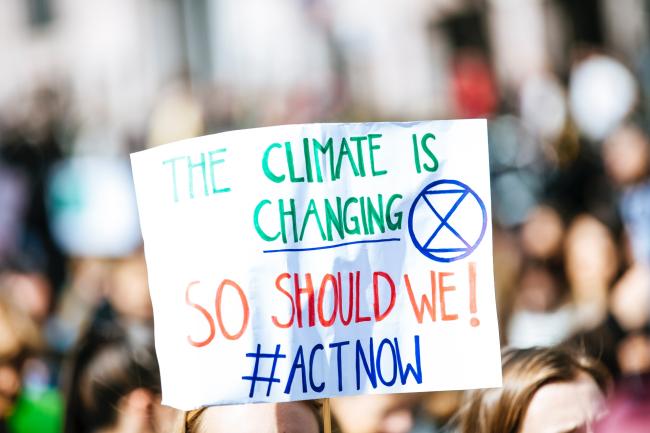 Photo: Markus Spiske at Unsplash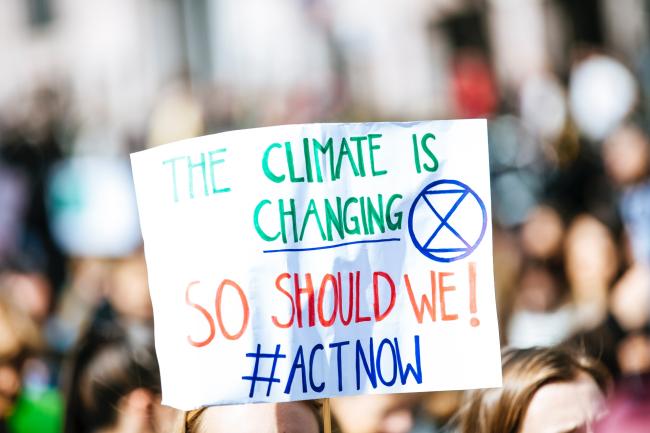 Photo: Markus Spiske at Unsplash