Teaching information seeking and information literacy
The University Library offers instruction to all students who are enrolled at one of the university courses or programs.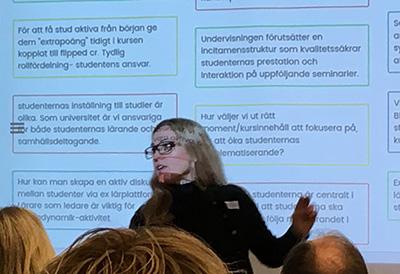 The teaching is planned together with the program managers and course coordinators at the institutions. It aims to support students in developing information literacy skills such as independently seeking out scientific material, examining the material and referencing it correctly.
To achieve the best results it is important that the training sessions are integrated into regular courses and recure several times during the students education period. We also try to find relevant study assignments together with you as course teachers to facilitate the student learning process.
Our aim is to contribute to meet the Higher Education Act goals, learning objectives, and make it possible for the students to follow the development of knowledge in their future professional field.
Other teaching
The library also offers, on request, lectures, workshops and tutorials in information seeking, both to internal and external customers.