Computers in the library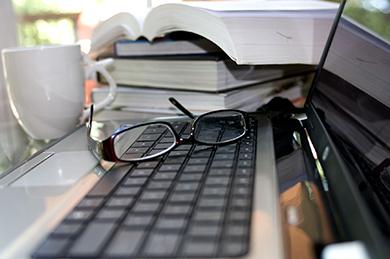 The computer workstations are primarily intended for students and a student account (KauID) is required to log in. Other visitors can get a temporary guest-login on presentation of a valid photo ID.
Computer workstations
There are approximately 60 computer workstations in the Library located on floor 1, 2 and 3. The computers are free to use if they are available and they can not be booked.
WiFi - Wireless Network
You are also able to connect your laptop to the wireless network Eduroam. You connect to Eduroam with your KauID, but you must add @student.kau.se to your username.
Username: KauID followed by @student.kau.se (aaaabbbb100@student.kau.se)
Password: Same as KauID's password
Student IT-support
The IT support service for students is located in the Welcome Centre, in house 1E. At the IT support you can get help with questions about your student account (KauID), the wireless networks (WiFi), computer workstations in the library and more. The student IT support can also help you with settings on your own laptop.
E-mail: studentsupport@kau.se
Phone: 054 - 700 1695