Our research and collaboration
Research and collaboration are an important part of the department's activities. We strive for an interdisciplinary research environment and to be a leader in our specialist areas. We also collaborate with companies, authorities and organizations.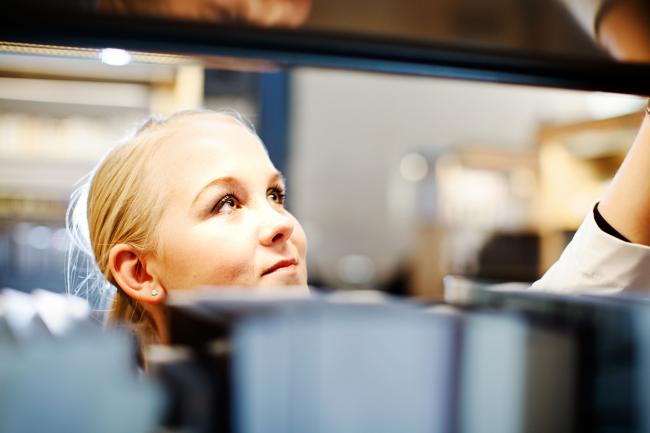 The department carries out a wide range of research projects in a variety of legal disciplines. In general jurisprudence, we focus on legal theory, legal philosophy and interdisciplinary research on post/modern jurisprudence, deconstruction and critical legal theory. In financial law, research includes tax law terminology. Civil law projects deal with consumer protection in a digital environment and the preparation of control balance sheets in limited liability companies. Public law research is conducted on accounting in municipalities, the constitutional use of legal preparatory works and the use of interpreters in court.
Among the interdisciplinary cooperation projects that exist is the Accounting Forum, which brings together expertise from the subjects of business administration and law to develop and strengthen research, education and collaboration in the field of accounting. The collaboration is part of the overall research work at Karlstad University Business School.
External collaboration exists internationally through researchers participating in, for example, the European Association of Tax Law Professors (EATLP) and the International Association for Philosophy of Law and Social Philosophy (IVR).
The department of law also cooperates with companies, authorities and organizations in Sweden and abroad as part of the law programme and the other courses and programmes offered by the department. Collaboration includes, among other things, students' opportunities for internships and student thesis placements, as well as opportunities for exchange education in other countries. Furthermore, collaboration takes place in the form of the department providing commissioned education that is tailored for skills development in companies and organizations.
Postgraduate education
Law was established as a postgraduate subject at Karlstad University in 2015. Within the postgraduate education, there is an ongoing collaboration with Linköping university and Örebro university, including joint supervisor and doctoral student conferences. The following postgraduate courses are offered within the collaboration:
Theory of Science for Legal Scholars, 7,5 ECTS
Research Theory and Methodology, 15 ECTS
The Moral Philosophy and Ethics of Jurisprudence, 7,5 ECTS
You can read more about the doctoral program here or contact the head of subject Stefan Olsson.