Research in Cultural Studies
Cultural Studies looks at the conditions and expressions of human culture from a cross- and multidisciplinary perspective.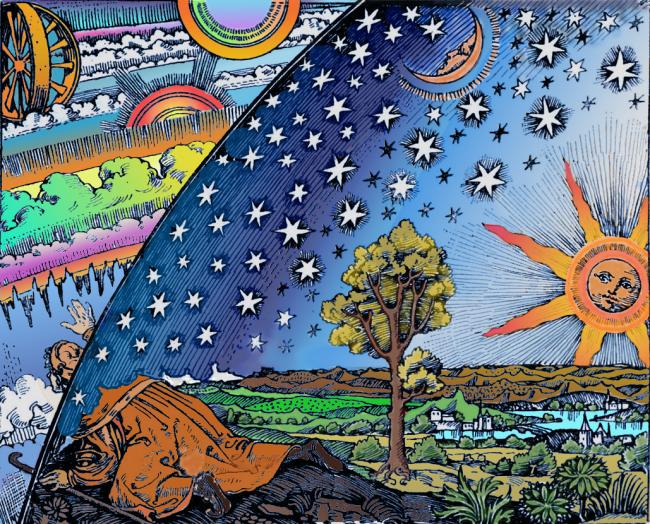 Research is primarily tied to KuFo (the Research Group for Culture Studies), which is one of Karlstad University's prioritised research environments and which has been validated numerous times as a strong research group by international experts. KuFo functions as a platform for culturally oriented humanities where the researchers share a common interest in the historical and geographical dimensions and management of society's cultural discourses.
KuFo – the Research Group for Culture Studies
The members of the group have diverse research interests but share a common interest in the connection between culture, society, ideology and medicine. Several of the researchers also share a more specific and overlapping interest in critical cultural heritage studies, in particular in relation to the cultural history of psychiatry and the cultural, philosophical and historical conditions of suicide prevention.
CURRENT OR RECENTLY COMPLETED RESEARCH PROJECTS
"Från psykiatriskt sjukhus till bostadsrätt – stadsutveckling och kulturarv", Formas (2020–2023).
"Feministiska svenska tecknade serier som medium för politisk aktivism och kritik", the Swedish Research Council (2019–2022).
"Första klass: Kunskapsbildning och humanitet vid S:t Jörgens sjukhus under 1900-talet", the Anna Ahrenberg Foundation (2018–2022).
"East of Cosmopolis: The world citizen and the paradox of the undocumented", the Foundation for Baltic and East European Studies (2010–2012, 2017–2022).
"Transnational pro-natalism: Collaboration and family policy exchanges in the Baltic Sea area in the 1940s", the Foundation for Baltic and East European Studies (2019–2022).
PUBLICATIONS
For the latest scientific publications in Cultural Studies, please see the individual research profiles where you will find links to the publication database DiVA:
NETWORKS
The teachers in Cultural Studies are active within, for example, the History of Political and Social Concepts Group (HPSCG); Centre for Critical Heritage Studies (CCHS); International Society for Intermedial Studies; GEXcel – International Collegium for Advanced Transdisciplinary Gender Studies; Network for Philosophy and Psychiatry; the Network for Suicide Researchers and Regional Suicide Prevention Coordinators; Nordic Network for Comics Research; Medicinhistoriskt nätverk (Network for the History of Medicine); Lärdomshistoriska samfundet (Community for the History of Ideas); Nätverket för politisk idéhistoria (Network for the Political History of Ideas).
For more information about the subject faculty's collaboration and outreach activities with other researchers and the surrounding community, please go to Collaboration and Outreach in Cultural Studies: