International traineeships
An international traineeship is a great opportunity to apply the theory from your studies to real life situations. During a traineeship you will gain practical work experience, develop your language skills, make professional connections and increase your employability in your selected field. You may also be eligible for an Erasmus+ scholarship to support your stay abroad.
Below you will find adverts from international organizations looking for trainees. Under "search tools" you can find search engines advertising traineeships around the world. Remember to research your traineeship carefully, Karlstad Business School is not responsible for checking advertisements.
You need to have your international traineeship approved by your traineeship course instructor and registered via the international office. Read more about this under "More about international traineeships" on the menu to the right.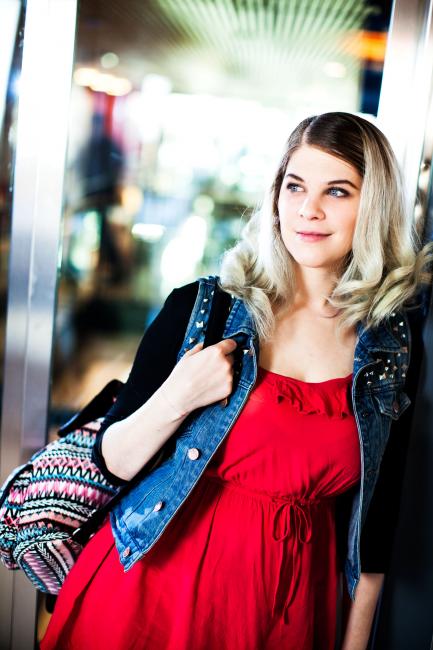 Current international traineeships:
Financial specialist vid OFoundation
Selection procedures autumn 2023
EPSO, European Personnel Selection Office, has published information about selection procedures that you can apply for in autumn 2023.
Blue Book internship at the European Commission
For those of you who have completed your university or college degree and want to do an internship in Brussels, Luxembourg or other major European cities in the spring of 2024, now is your chance.
Ansök senast den 31 augusti 2023.
Time to apply for an internship at the General Secretariat of the European Council in spring 2024
On 28 August, applications for internships at the Council's General Secretariat open. You can become one of 126 interns who get direct experience of working at the Council. The European Council offers paid and unpaid internships as a compulsory part of studies. There are opportunities for interns with disabilities.
The European Court of Justice is looking for interns
The European Court of Justice is the EU's judicial body and 450 million citizens' guarantor that EU law is complied with. The court's internship program is open to you who have recently completed your education or who work as a national judge or prosecutor.
Praktikplatser i Portugal
These companies are trying to hire new candidates that could be best suited for the positions:
Mer info och kontakt applications@placementinportugal.com
Intern to Business Department at VIVES University of Applied Sciences in Kortrijk, Belgium
First call to possible internship candidates. During this internship, the student will work in close contact with the colleagues at the office as well as all incoming students of the Business Department at our campus in Kortrijk. Additionally, the intern will also play a large part in welcoming and supporting incoming guest lecturers in our VIVES Business Academy. The student will be involved in all aspects of the G.E.O. as well as the daily running of our exchange program. Moreover, the student will be extremely involved in organizing our International Staff Week (November).
We prefer students with a business background or students with an interest in business but will also consider students which a different, non-business background. We are only able to accept one intern per semester so it's important to note that not all students who apply will be accepted or considered for the position.
Contact
Johan Cottyn
johan.cottyn@vives.be
Emma Braeckman
emma.braeckman@vives.be
The British International School 
The British International School is always looking for motivated and talented trainees to put their knowledge into practice.
Finabel Permanent Secretariat
Finabel Permanent Secretariat, a Land Force Organisation based in Brussels, promoting cooperation and interoperability among the Members' armed forces. Political science, international relations, European studies, informatic/computer science related to cybersecurity, marketing & communication, social sciences, law, philology.
Traineeships at the Swedish – American Chamber of Commerce