Drivhuset
Drivhuset helps students realize their ideas by offering education, networks and coaching. The first Drivhuset started in Karlstad and is now active in 14 places throughout Sweden.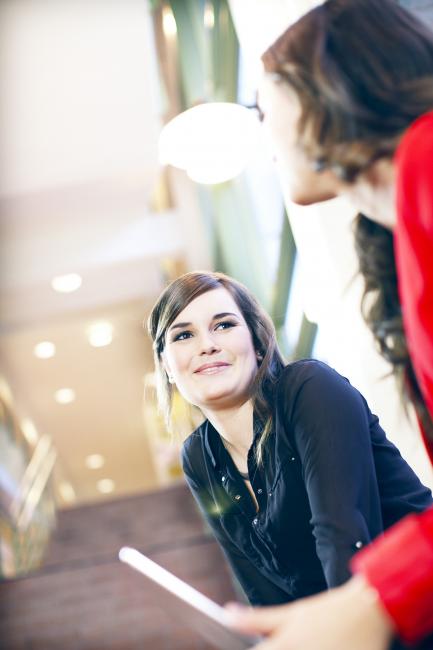 Drivhuset (The Greenhouse) supports students at the University on their way to a viable enterprise. The goal is to create a positive attitude to entrepreneurship and get more students interested in realizing their ideas. The focus is on the entrepreneur, not the idea.
Education
Start-a-business-course: As the name indicates, this is a course for those who want to know what they need to know to start their own business. In eight sessions you can listen to external lecturers who are either entrepreneurs or active in the field.  
LOOPA is Drivhuset's business development method, which can be applied to commercial as well as non-commercial ideas. You will learn how to generate new ideas, find your customers and packaging your offer to find your place in the market.
Meeting place for networking
By launching your idea at Drivhuset, you get the opportunity to meet like-minded people, both entrepreneurs and other actors linked to our environment. You will quickly build a network that can take you and your idea to greater heights. Drivhuset also provides creative premises for you.
Coaching
Drivhuset will help you see opportunities and solutions for your idea. The starting-point for the coaches is you and your expertise and experience. They map out what you need to move on with your idea. The focus is on you as an entrepreneur, not on the idea, because Drivhuset does not judge your idea. Instead the coaching is adapted to your needs and your specific situation. All coaching is free of charge and confidential.
History
Drivhuset was founded in 1993 by Christer Westlund and Fredrik Langborg, two students at Karlstad University. At the beginning of the 1990s, there was an economic crisis in Sweden and the rate of unemployment was high. Since Christer and Fredrik were interested in development, they often talked about finding new ways to live in the future. Being an entrepreneur and developing ideas seemed like an interesting career path. Since then, Drivhuset has grown and is active in 14 places in the country.
Over 7 700 companies have started with the help of Drivhuset.