Master in Computer Science
120 ECTS credits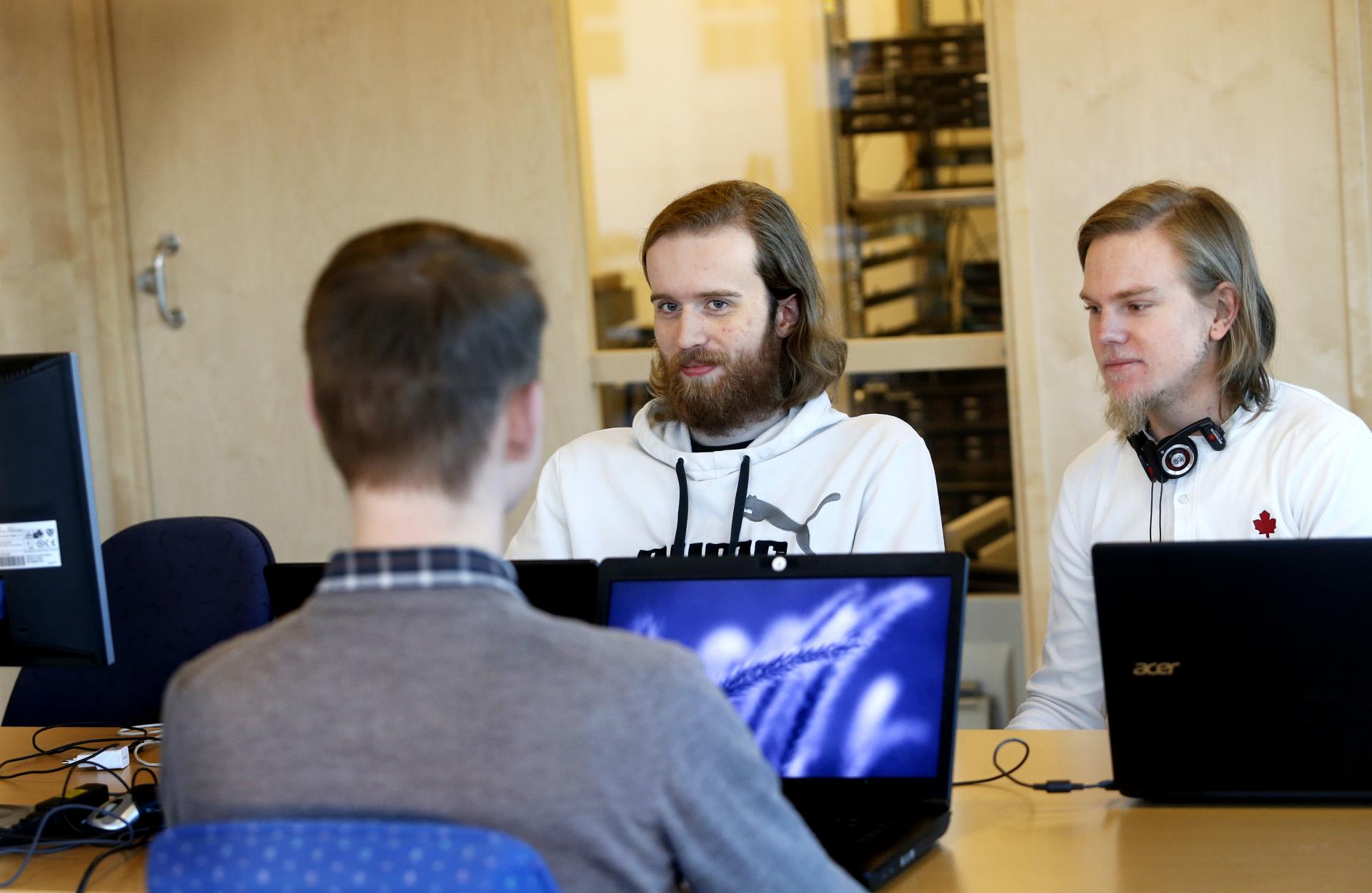 Study programme
This master programme is a two-year programme which builds on a three-year bachelor degree in Computer Science or equivalent. The objective is to provide you with advanced expertise in Computer Science with a focus on security, computer networks and wireless mesh networks.


Education level:
Master's level
Prerequisites
Upper Secondary English course B or equivalent, and a Bachelor of Science degree of 180 ECTS with at least 90 ECTS in Computer science, or equivalent, including the following:
Programming Technique 7.5 ECTS
Software Development Methodology 7.5 ECTS
Operating Systems 7.5 ECTS
Computer Networking I 7.5 ECTS
Mathematical Statistics 7.5 ECTS
(or equivalent courses to the above named)

More about field-specific eligibility
Application and tuition fees
Total fee: 260,000 SEK (approximately €28,889)
Per semester / First payment: 65,000 SEK (approximately €7,222)
Application fee: 900 SEK (approximately €100)
If you are an exchange student, or if you have citizenship in a European Union (EU) or European Economic Area (EEA) country, or Switzerland, you are NOT required to pay application or tuition fees.
While studying
Education
The programme starts in the autumn term every year. The first term consists of two introductory courses in Computer Security and Computer Networking II. The second term consists of four advanced level courses in Computer Science with a focus on security, computer networks and wireless mesh networks. In the third term the student may choose which elective path to follow. The student may choose between such options as research or industry oriented electives, study abroad or a broader approach involving another subject area as long as the minimum requirements for a master degree are satisfied.


Form of Instruction
This is full-time course of study. Throughout the program instruction is given in the form of lectures, exercises, case studies, seminars, project work, and oral and written presentations. Students are expected to participate actively in class and study extensively on their own.


Examination
Examination usually takes place at the end of each course, module or unit. The fulfillment of the learning outcomes is specified in the study plans for the obligatory courses.


Study Abroad
During the programme it is possible to arrange for a period of study abroad.


Professional Contact
During the programme it is possible to arrange for placements with external organisations.


Course of study
*Full-time study always equals 30 ECTS credits per semester (20 weeks).
Elective course: Students are free to choose among certain alternative courses, often depending on their choice of specialisation.
Optional course: Students are free to choose any course offered at Karlstad University or at other universities. Courses listed are examples of recommended or frequently chosen courses for a specific programme.
Läsårs- och programvärderingar
Start semester Autumn 2015
Start semester Autumn 2018
Future prospects
Employment Market
The programme offers a wide range of possibilities, from a research track for students wishing to continue to licentiate and Ph D studies to more practical applications, both of which may include an international aspect. You may combine for example the final dissertation in the 4th term with more industry oriented choices in the 3rd term if they are aiming for employment in industry. The programme provides a good background in current developments in the area of networks and wireless mesh networks and as such should enhance your employability.
Degree
Together with your previous bachelor degree, the programme leads to a master's degree of 120 ECTS credits in Computer Science. On completion of the programme you are qualified to continue with licentiate or doctoral studies provided that you meet the prerequisites for such studies in the chosen subject.
Further Studies
After completion of the Master's Degree the student may continue with further studies to the Ph.D. level.
In the 3rd and 4th terms of the Master Program, the student has the possibility to start studying research topics and may if he/she so chooses spend this year on research related topics.