Spatial and Social Planning programme
180 ECTS credits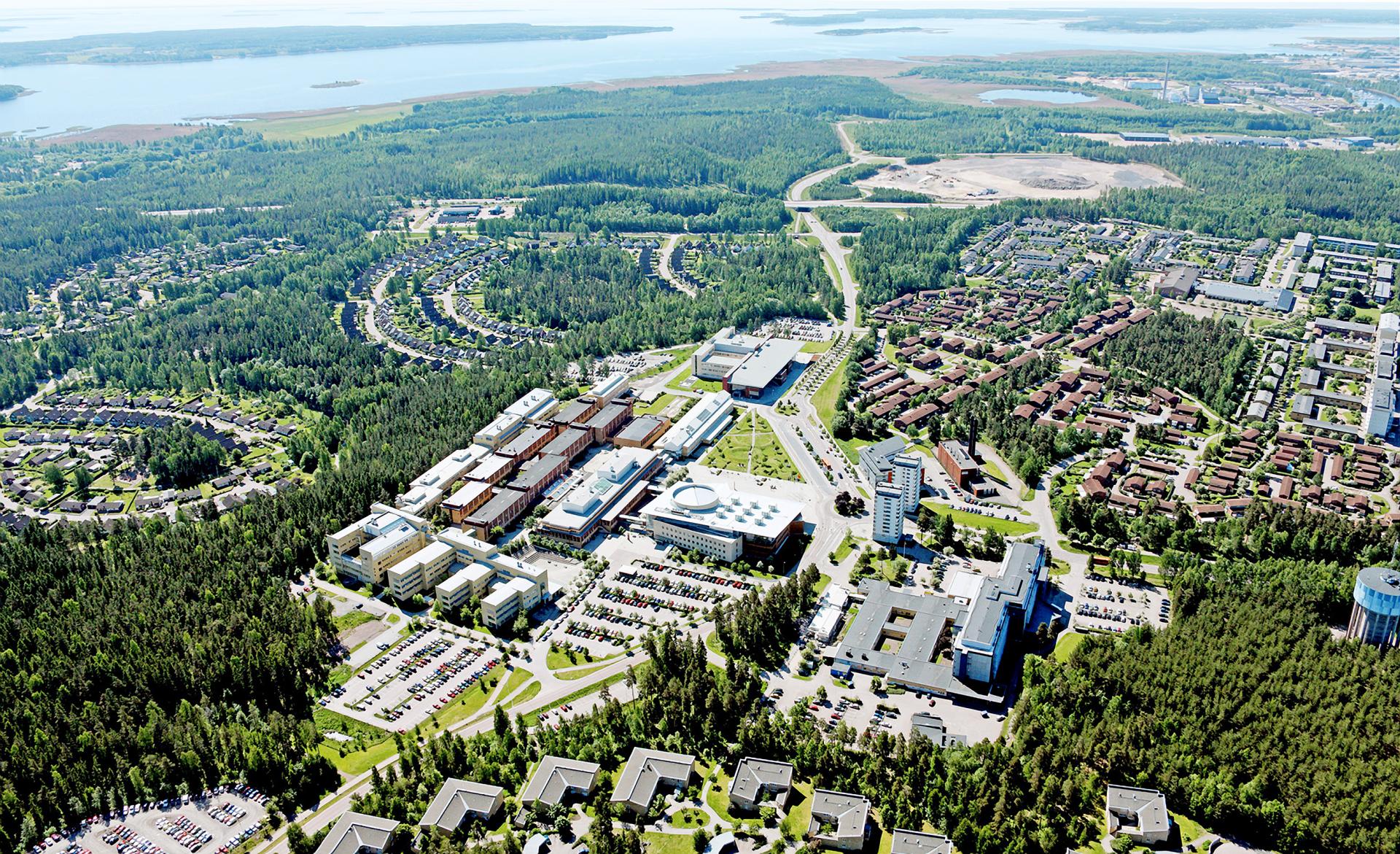 Study programme
The Spatial and Social planning programme is offered as a part of the social science field. The study programme is based on the disciplines human geography, political science and sociology. Thus, students can major in one of these subjects. The study programme also includes broader multidisciplinary aspects. Students acquire broad and deepened knowledge relevant to various operations and approaches in public and private sector planning. Through the programme, students will gain knowledge about various areas related to community planning and how they function. The students are prepared for the roles of community planner and project manager. Examples of areas covered are the potential of community planning in local and regional development, societal development and how to organise and manage implementations. Different ways of understanding and working with sustainability and transformation permeate the study programme, for example how citizen perspectives and power perspectives can influence democracy and societal processes, and how planning related to climate change and sustainable environments can be developed.


Education level:
Basic level
Prerequisites
General admission requirements, plus upper secondary school level Social Studies 1b or 1a1 + 1a2 or A, and English 6 or B.

Elective programme courses may have different admission requirements.
While studying
Education
The education integrates social, economic, ecological and physical aspects on community planning from a social science perspective. There are also broader multidisciplinary aspects, which add a sustainability dimension to the problem area. Students acquire broad and deepened knowledge relevant to public and private sector planning. They are prepared for the roles of community planner and project manager in different areas. Examples of areas covered are societal development and implementation, organising and managing implementation, the potential of community planning in local and regional development, democratic and social processes from a citizen and power perspective, and the planning and developing of sustainable environments.

The core of the community planning programme lies in the choice of human geography, sociology and political science studies of at least 60 ECTS cr., that is, one year full-time study, in the first two terms. In terms 3 and 4 there are courses with international and European planning components and courses in concrete community planning. Term 3 offers courses in europeanisation, regional development processes, international planning and community planning methods. Term 4 focuses on project management and communication methods, GIS, geographical information systems, and field or project work. In the fifth term students may choose studying abroad, or internship, or courses with an international focus at Karlstad University, other universities in Sweden or abroad. Subject to approval, transfer of credits can be made to the elective term. The recommended course of study concludes with a sixth term in which students specialise in their chosen major field of study, human geography, sociology or political science, including a degree project of 15 ECTS credits.


Form of Instruction
Teaching is usually in the form of lectures, group work, seminars and field studies.


Examination
There are no set examination periods, and generally no final exam at the end of a semester, an academic year, or a complete study programme. Examination usually takes place at the end of each course, module, or unit.


Professional Contact
Our excellent network of regional community planners guarantees that students have opportunities to find exciting socially relevant research problems for projects and degree thesis.


Course of study
*Full-time study always equals 30 ECTS credits per semester (20 weeks).
Elective course: Students are free to choose among certain alternative courses, often depending on their choice of specialisation.
Optional course: Students are free to choose any course offered at Karlstad University or at other universities. Courses listed are examples of recommended or frequently chosen courses for a specific programme.
Läsårs- och programvärderingar
Start semester Autumn 2013
Start semester Autumn 2014
Start semester Autumn 2015
Start semester Autumn 2016
Start semester Autumn 2017
Start semester Autumn 2018
Start semester Autumn 2019
Start semester Autumn 2020
Future prospects
Employment Market
Community planning students are expected to acquire sound knowledge of community planning, investigative work and project management in public administration, organisations and corporations involved in community planning. There are good job opportunities in the field of planning and development because of the expected high retirement rate in the near future. Community planners work in county council departments, municipal offices, public agencies and consultancies. They perform qualified tasks relating to local and regional overarching planning and formulate long-term visions for development. The community planning programme provides relevant training for such work.
Degree
Depending on your specialisation, the programme concludes with a Degree of Bachelor of Arts in Human Geography, Political Science, or Sociology.
Further Studies
Depending on your specialisation, you can upon completion of the programme go on to further studies at Master's level, such as a Master's programme (60 or 120 credits) in Human Geography, Political Science or Sociology.
Karlstad University currently offers the following programmes that might be of interest:
Human Geography
Master programme in Geomedia Studies: Media, Mobility and Spatial Planning
Political Science
Master programme in Political Science
Sociology
Master programme in critical social analysis