Media and Communication: Digital Media and Analysis
180 ECTS credits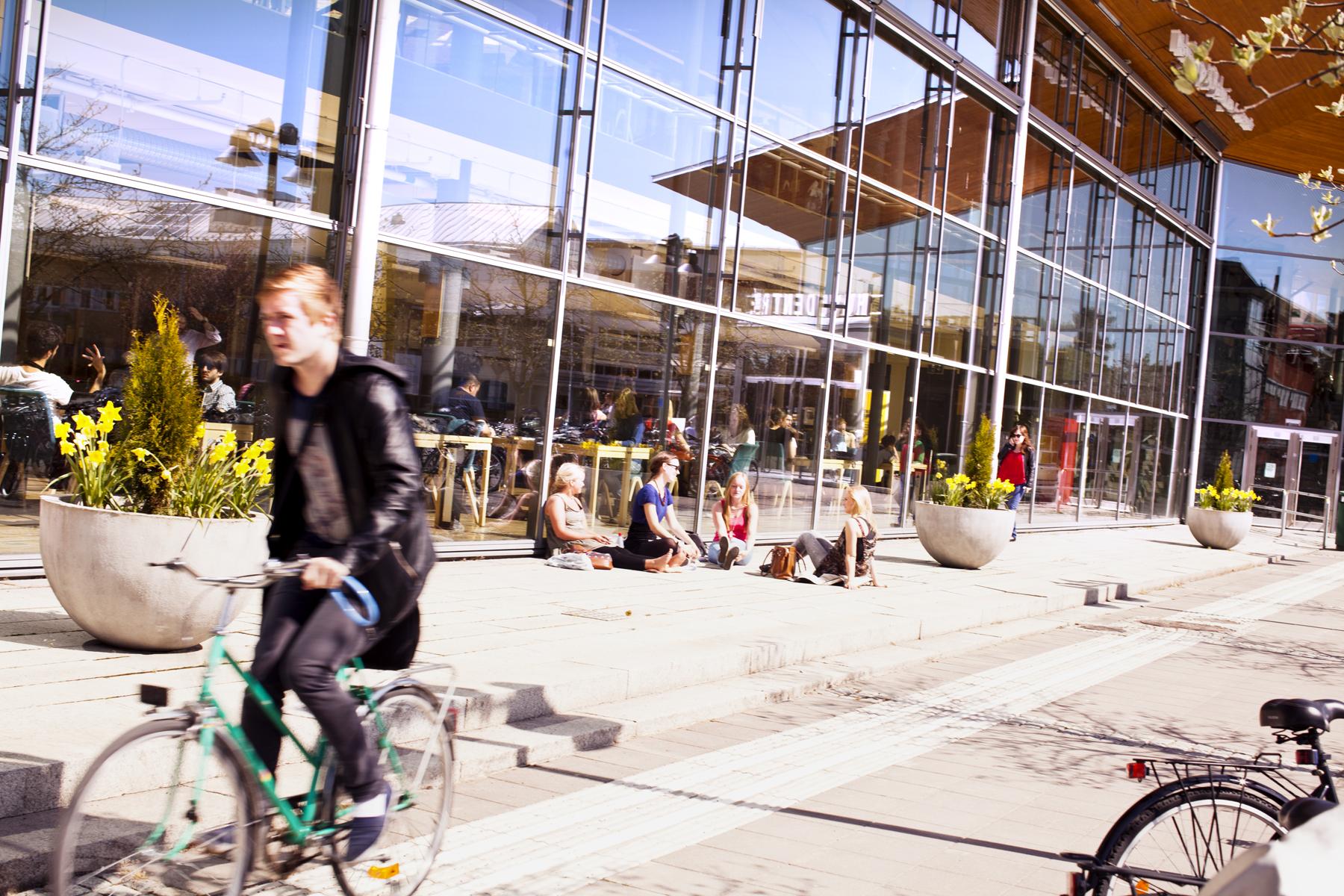 Study programme
What is an audience in the digital age? How are communities shaped by social media? What happens behind the scenes of the big platforms? Enrol in the degree programme Digital Media and Analysis and get a better grasp of our digital world. Explore the new communication patterns evolving out of likes, retweets and comments. Learn to pick the right tools to dig deep into the social effects of the digital media.


Education level:
Basic level
Prerequisites
General admission requirements and Civics 1b or 1a1 + 1a2. Upper secondary English course 6.
While studying
Education
The degree programme Digital Media and Analysis is ideal for anyone with an interest in the social effects of digital media. Students learn to identify urgent issues from both strategic and research perspectives and to choose the appropriate methods of analysis to provide relevant information. Through practice-based courses students develop skills in areas ranging from Application Programming Interfaces to data visualisation. In a process of "learning by doing", students learn to master advanced methods such as text mining, link analysis, social network analysis and online ethnography. The courses in the first semester, taught in Swedish, are for all students in media and communication studies.Then students specialising in Digital Media and Analysis move on to in-depth courses in digital media and their relationship to technology, culture, and society. The courses include the technical foundations of digital media, design processes in digital environments and the importance of analytical methods in evaluating and developing services. Overriding issues of power and ethics in today's digital markets are central as is the practice of adopting a reflective attitude to the use of different methods. The bulk of the courses are taught in English, preparing students for an international job market. The first part of the third year consists of elective courses (30 ECT credits), giving students the opportunity to profile their degree with complementary courses in Media and Communication Studies, internship-based courses or study abroad.


Form of Instruction
Teaching is in the form of lectures, seminars and group work. The number of scheduled hours per week varies. Students are required to study on their own. The programme represents full-time work, i.e. an average workload of 40 hours per week.



Examination
Examination usually takes place at the end of each course, module, or unit. There are no set examination periods, and generally no final exam at the end of a semester, an academic year, or a complete study programme.


Study Abroad
The elective 30 ECTS credits offers students the opportunity to study abroad. Karlstad University has exchange agreements with many universities around the world to which students at the university are eligible to apply.


Professional Contact
A number of companies and organisation are involved in the programme, contributing real-world data material and research questions. Students have the opportunity to establish professional contacts through guest lectures, and/or via internship in organisations during the elective term.


Course of study
Elective course: Students are free to choose among certain alternative courses, often depending on their choice of specialisation.
Optional course: Students are free to choose any course offered at Karlstad University or at other universities. Courses listed are examples of recommended or frequently chosen courses for a specific programme.
Läsårs- och programvärderingar
Start semester Autumn 2016
Start semester Autumn 2017
Start semester Autumn 2019
Future prospects
Employment Market
Many employers are presently looking for analysts who master the tools of analysis as well as have the ability to assess their results. The degree programme Digital Media and Analysis is a response to the increasing demand for highly competent experts with an innovative combination of theoretical insight, methodological excellence and strategic foresight. Because the programme covers the whole analytical process and has an international approach, graduates will be highly competitive on a global job market.
Degree
Upon completion of this three-year, first-cycle programme of 180 ECTS credits, students are awarded a Bachelor of Arts degree in Media and Communication Studies. For examination and assessment regulations, see under the heading "Learning outcomes" in the programme study plan.
Further Studies
Successful students are eligible to apply for admission to Master level programmes in media and communication studies, and then continue towards doctoral programmes primarily in Media and Communication Studies.