Master Programme in Economics: Master
60 ECTS credits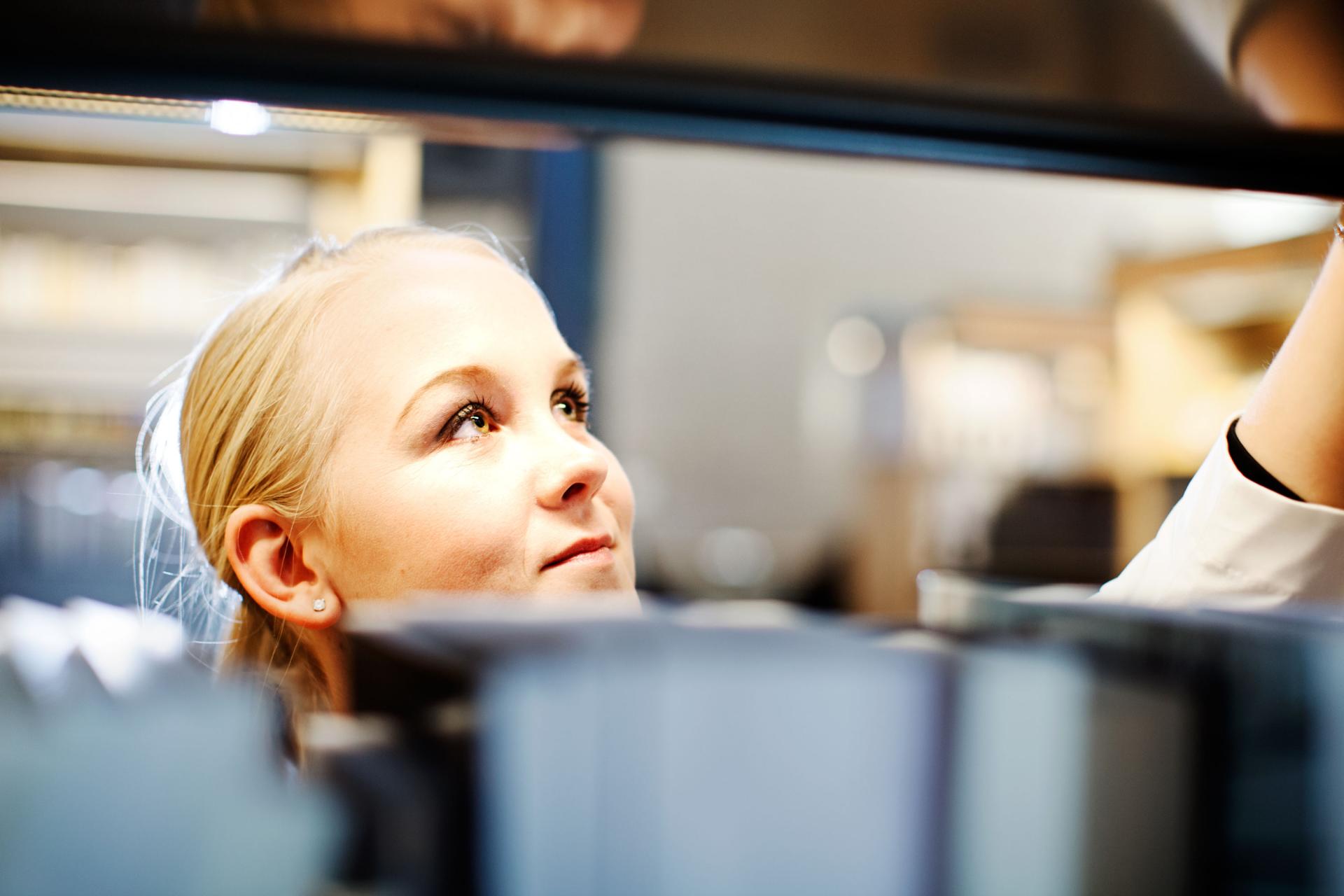 Study programme
If you are interested in Economics, the Master's programme in Economics is ideal for you. Here is the chance to specialise further in exciting and current economic issues and get the chance to work with interesting tasks in the public and private sectors.


Education level:
Master's level
Prerequisites
Bachelor?s Degree of at least 180 ECTS credits with a major in Economics including either the course
NEGB01 Economics - continuation course 30 ECTS credits or the courses
NEGB14 Macroeconomics 7.5 ECTS credits, NEGB22 Econometrics 7.5 ECTS credits and one of the courses NEGB13 Microeconomics 7.5 ECTS credits or NEGB25 Microeconomics and quantiative methods 15 ECTS credits.
STGA01 Statistics I 15 ECTS credits or equivalent. Upper secondary level English 6 or B or equivalent.
More about field-specific eligibility
Application and tuition fees
Total fee: 110,000 SEK (approximately €12,222)
Per semester / First payment: 55,000 SEK (approximately €6,111)
Application fee: 900 SEK (approximately €100)
If you are an exchange student, or if you have citizenship in a European Union (EU) or European Economic Area (EEA) country, or Switzerland, you are NOT required to pay application or tuition fees.
While studying
Education
The Master's programme consists of courses in economics (at least 30 ECTS cr) including a degree project of 15 ECTS cr, plus statistics (at least 15 ECTS cr) and elective in other subjects (max. 15 ECTS cr). The mandatory programme courses in economics are: International Macroeconomics, Econometrics, Behavioural Economics, Valuation and the degree project. Optional courses in economics are, for instance: Financial Risk Management, Portfolio Analysis and Economic Growth (each 7.5 ECTS cr). Students' own efforts to unite theory and practice are central to all programme courses.


Form of Instruction
This is a full-time study programme. The number of scheduled classes varies, and projects and seminars are part of many courses. Students are expected to participate actively in class and study extensively on their own.


Examination
There are no set examination periods, and generally no final exam at the end of a semester, an academic year, or a complete study programme. Examination usually takes place at the end of each course, module, or unit.


Professional Contact
Your most important contact with working life will be while you are doing the degree project. It will always be carried out in close cooperation with companies or other organizations.


Course of study
Elective course: Students are free to choose among certain alternative courses, often depending on their choice of specialisation.
Optional course: Students are free to choose any course offered at Karlstad University or at other universities. Courses listed are examples of recommended or frequently chosen courses for a specific programme.
Läsårs- och programvärderingar
Future prospects
Employment Market
A Master's degree in Economics gives qualifications for positions that require great skills in economic analysis. Public agencies as well as private institutions, such as banks, are looking to employ people with such skills and abilities.
Degree
The Master's programme in Economics consists of 60 ECTS credits and leads to a Master of Science in Economics. The degree qualifies for doctoral studies and can include 15 ECTS credits Bachelor-level courses.
Further Studies
The programme provides a good basis for further advanced studies and research. The Master degree also qualifies the student for further studies within PhD program in the major field of study.