Secondary Education: Bridging Programme after third-cycle qualification
90 ECTS credits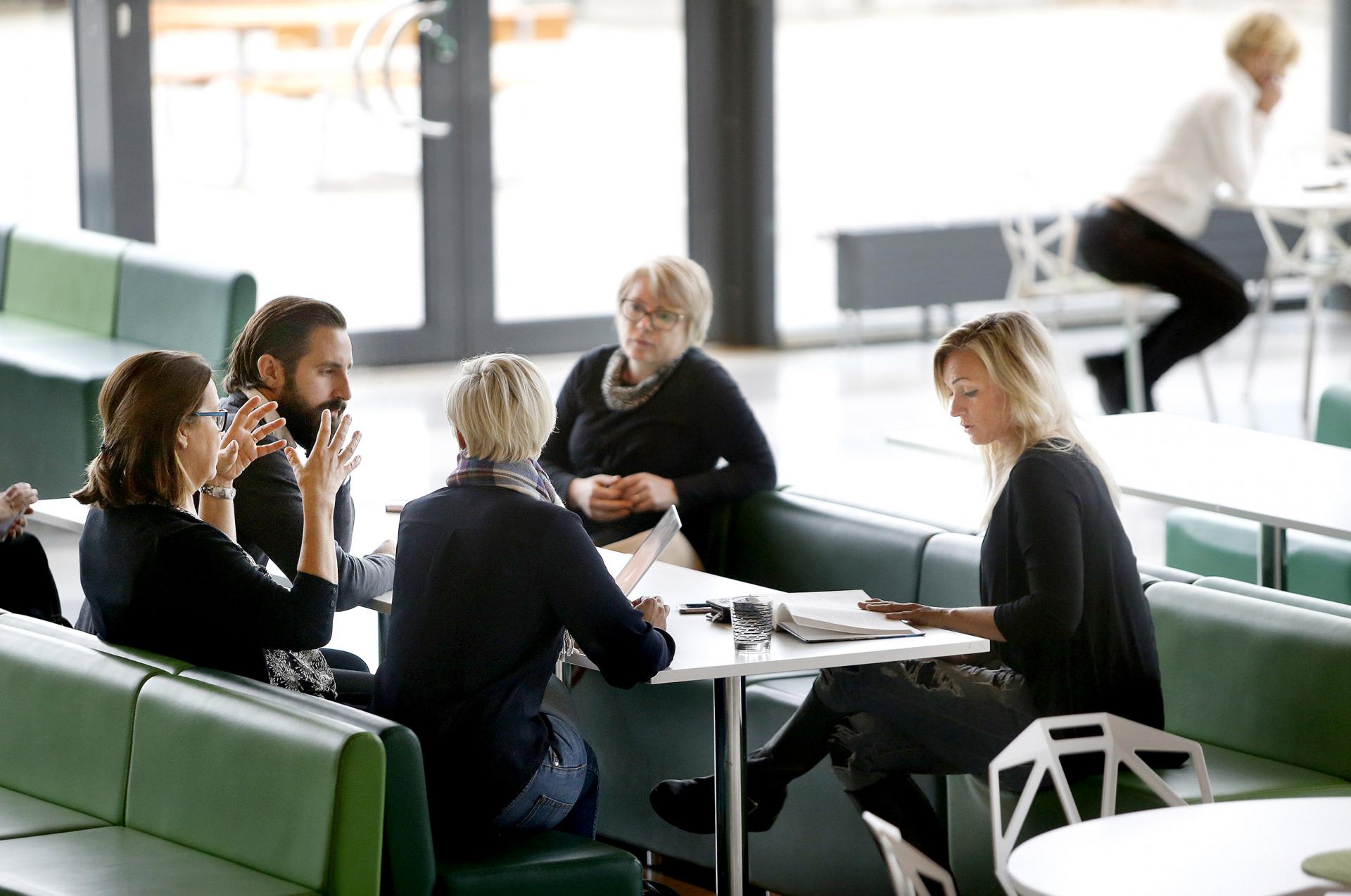 Study programme
In May 2016, the Swedish government authorised Karlstad University among others to offer a teacher training bridging programme for third-cycle graduates in the period 2016-2021. Applicants in the following five selection groups can apply to Karlstad University: K1: applicants with two subjects (upper secondary level) or three subjects (lower secondary level) qualified to teach in at least one of the subjects physics, chemistry, mathematics, or technology. K2: applicants with one (upper secondary) or two subjects (lower secondary) qualified to teach at least one of the subjects physics, chemistry, mathematics, or technology. K3: applicants with one subject (lower secondary) qualified to teach one of the subjects physics, chemistry, mathematics, or technology. K4: Applicants qualified to teach only biology. K5: applicants qualified to teach one of the listed subjects but holding a third-cycle degree in another subject.


Education level:
Master's level
While studying
Education
Study grant
Students who have not turned 56 at the start of the programme are entitled to a taxable study grant of SEK 25,000 per month for full-time studies only, and subject to renewed application after 6 months if the student has performed successfully. See link in right-hand margin.

Students study at a high pace, completing 90 credits in 12 months, including studying in the summer. This 90-credit bridging programme comprises core education studies in areas of central and general teaching competences, including subject-specific teaching methodology and practical placement. The programme is offered as distance education with mandatory on campus meetings and is based on students previous university studies. Students need access to an internet-connected computer for individual and group studies.


Examination
Examination formats vary and may involve oral and written assignments, seminars and take-home exams.


Professional Contact
Theoretical studies alternate with practical placement, a total of 20 weeks, under supervision. Karlstad University has a placement agreement with around fifty municipalities in mid- and south Sweden. All students can request a placement municipality (distance students also in a non-agreement municipality) for their last placement period. All requests will be considered but are not always possible to grant, depending on available teacher educators in municipalities, which means that students might have to commute or move during placement. See link in right-hand margin.


Course of study
*Full-time study always equals 30 ECTS credits per semester (20 weeks).
Elective course: Students are free to choose among certain alternative courses, often depending on their choice of specialisation.
Optional course: Students are free to choose any course offered at Karlstad University or at other universities. Courses listed are examples of recommended or frequently chosen courses for a specific programme.
Läsårs- och programvärderingar
Start semester Spring 2018
Future prospects
Employment Market
Qualified teachers are attractive on the labour market. There is a shortage of teachers in the natural sciences and languages.
Degree
On completion, students can apply for a teaching degree at Master's or Bachelor's level depending on the scope of previous subject studies. The Certificate lists the courses studied.