Application & admission
International students may be admitted to courses and programmes taught in English or, if they have sufficient knowledge of Swedish, to courses and programmes taught in Swedish. Priority is given to students on exchange programmes.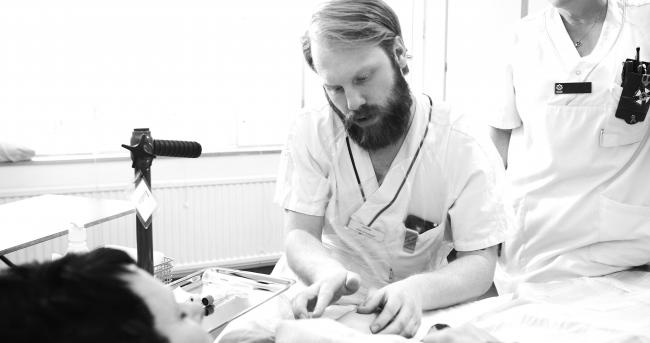 Karlstad University will only process applications received by the application deadline. It is essential that the application is completed in full and that all the required documents are submitted; otherwise the application will not be considered. Students should, preferably, be recommended by their home university on an exchange basis.
Students from most countries outside the European Union must obtain a residence permit before coming to Sweden. Acquiring a residence permit can be a lengthy procedure. Please contact the Swedish embassy or consulate in your own country for details.
Application procedures and admission requirements for exchange students
Only students from higher education institutions with which Karlstad University has an exchange agreement are considered exchange students.
For a student being able to apply, our partner universities first must nominate their students online on Moveonnet. Information about this is sent to all partner universities before the deadline. When the student has been nominated instructions on how and where to apply will be sent directly to the student, with a copy to the coordinator.
Procedure
The application procedure is the same for all exchange students independent of the type of exchange agreement/program (Erasmus, ISEP; Nordplus, bilateral etc.) Please note that incomplete applications will delay the admission process.

The application is made in two steps and instructions (with links) will be sent to you directly by the International Office after your nomination is approved. The first step is to fill out all the fields in the online application form correctly and finalize it according to the instructions. The second step is to apply for courses.  It is possible to apply for courses in any subject area, as long as the prerequisites are met.
Non-exchange students (free movers)
Students from higher institutions that don't have an exchange agreement with Karlstad University are considered non-exchange students, or free movers.
Applications from non-exchange students are submitted via the national website www.universityadmissions.se. Please note that the application cannot be submitted earlier than the respective application period.
You will be notified about acceptance at the end of March for the autumn semester and in September for the spring semester.
For all instructions regarding application, please see www.universityadmissions.se.