Recognition of prior learning
If you do not fulfill the general or specific entry requirements through formal qualifications you can apply to have your eligibility evaluated based on your prior learning. Karlstad University will then assess your accumulated knowledge and experience, which may have been acquired in different ways, for example through formal education, work experience, staff training or other activities, and evaluate whether or not you have the skills and knowledge required to pursue studies on the course/programme you have applied to.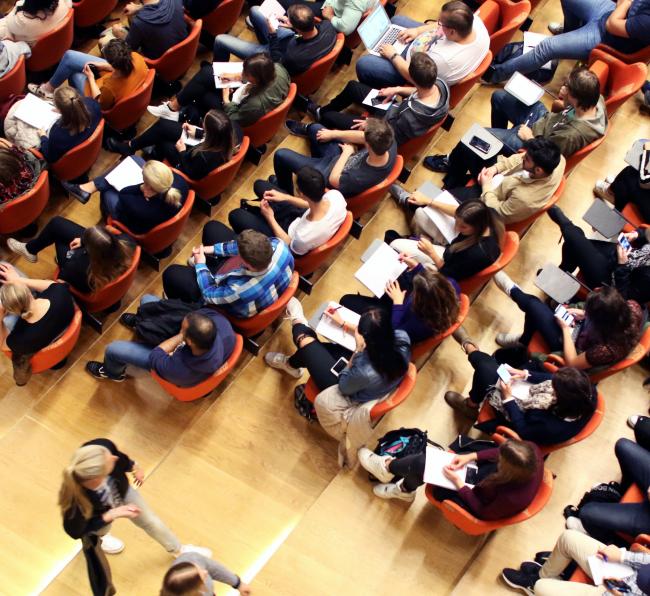 How to apply
1. Apply for courses and programmes at universityadmissions.se

2. Fill out the application form Ansökan om bedömning av reell kompetens/att undantag görs. Print and sign the form, then scan the signed form.

Application form Ansökan om bedömning av reell kompetens/att undantag görs

3. Write a personal letter in which you explain in detail how you fulfill the eligibility requirements based on other knowledge and experience than formal education. It is important that you know which entry requirements you do not fulfill when you write your letter. The letter must clearly state what knowledge you claim to have, how this knowledge was acquired and in what way you believe this knowledge to correspond to the eligibility requirements for the course or programme you have applied to.

4. Prepare relevant documentation to support your application. The qualifications and knowledge you claim to have in your personal letter must be supported by relevant documentation. The assessment on whether or not you fulfill the requirements will be based upon your supporting documents and how they relate to your claim to have the knowledge that is required for entry. Examples of documentation that can be submitted are transcripts of records, employer's certificates, certificates of documented experience from citizens' associations or other kinds of experience. Employer's certificates should contain the following information: place of employment and name of employer, length of employment, extent of employment (full-time, part-time), employment tasks, and personal testimonies.

5. Upload the application form on universityadmissions.se by the application deadline at the latest or send the form to the following address: Antagningsservice, R 312, 106 53 Stockholm. 
What happens next?
The Admissions Office at Karlstad University is responsible for the assessment of your application. When the Admissions Office has received your application they evaluate if you have the skills and knowledge required to pursue studies on the course/programme you have applied to. During the evaluation your prior learning is assessed against the general and/or specific entry requirements for the course/programme. Please note that recognition of prior learning for eligibility does not give you a merit rating, and that you will not necessarily be offered a study place if your application is approved. The results of your application will be communicated on your Notification of Selection Results. If you are found not to be eligible, you have the right to appeal this decision. You will find information about how to appeal on the Notification of Selection Results.
Apply by the application deadline
Your application for recognition of prior learning must be submitted by the last date of application. Late applications will not be considered.