Master Courses
There are two degree pathways at master level: Master of Arts Degree 60 ECTS credits (one year) or 120 ECTS credits (two years). Both provide ample introduction to the basics of research through courses and academic writing opportunities. The 60-credit Master gives eligibility to doctoral studies at Karlstad University and at other universities in Sweden, while the 120-credit Master is a concluding professional education in comparative literature. Our students can create their own degree programme based on the courses currently offered.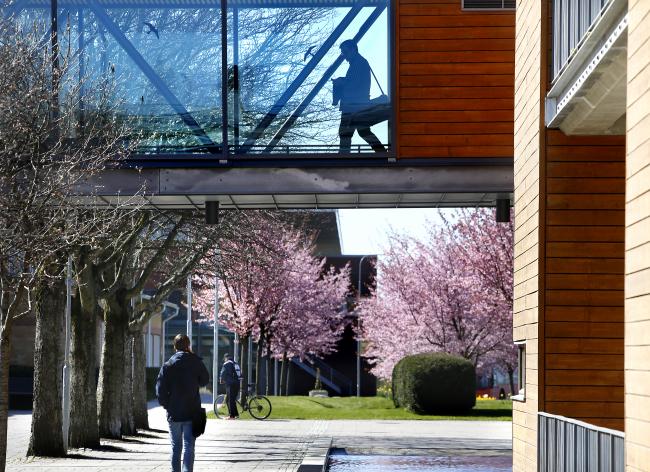 master of arts (60 ECTS cr)
Students who have earned a Bachelor's degree and then a 60-credit Master's degree are eligible to apply to the doctoral studies programme in comparative literature. The Master's degree normally includes a required independent project 30 ECTS cr and four elective courses of 7.5 ECTS credits each, chosen in consultation with the lecturers.
MASTER of Arts (120 ECTS cr)
Students who have earned a Bachelor's degree and then a 120-credit Master's degree have a professionally oriented education. There are several pathways at the Master level. Normally, it includes the required independent degree project of 30 ECTS credits, and a number of electives (7.5 ECTS cr each), chosen in consultation with the subject, or other courses offered here or elsewhere that are relevant to the students' degree profile.
Courses
We recommend courses in comparative literature based on a selection of the following courses, which reflect our focus on boundary-crossing.  
Electives:
​​​​​