Per-Olof Nilsson, honorary doctor at the Faculty of Health, Science and Technology
Per-Olof Nilsson was born in Lidköping in 1939. From an early age he showed interest in how everything around him works. His brother Lennart impressed him with all of his hobbies, including making interesting gadgets.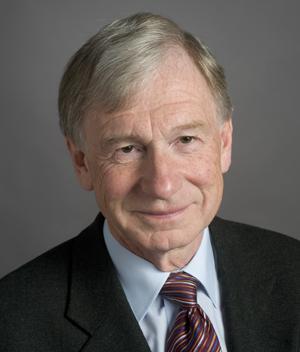 Photo credit
Jan-Olof Yxell/Chalmers
"My stimulating childhood and my career as professor have been very rewarding. I've repeatedly had aha-experiences about how the world around us works."
"I particularly remember his magic lantern. He pasted paper images on glass plates and projected them on a sheet in the barn."
Growing up on a farm gave him the space for play and experimentation. He built a telescope, with an Altazimuth mount of his own making, and used it to observe the movement of celestial objects. Unfortunately there were no teachers to help him with higher mathematics or the spherical geometry needed to interpret his observations, but Per-Olof Nilsson pursued his interest in physics at the upper secondary school in Skara. He paid for his studies by keeping more chickens on the farm and by selling eggs and other homemade products.
"After completing my master's degree in engineering, I completed my doctorate of technology. I wanted to become an astronomer, but in the end I chose to study engineering physics at Chalmers. There I became fascinated by material physics: why do materials have specific traits? Why is gold golden and copper brown?"
Per-Olof Nilsson initiated the building of the synchrotron radiation research facility at Lund University. Here radiation of vastly different wavelengths is produced, enabling researchers to study the electronic and structural characteristics of different materials.
"With research results from Chalmers and Lund, and many other places in the world, I became a world leader in my area of material physics. I received a personal chair at the science research council in 1979, which was moved to Chalmers in 1986."
At retirement, Per-Olof Nilsson moved from the Department of Physics to the Department of Applied Information Technology. He has an extraordinary capacity for combining scientific rigour with insight about the pedagogical requirements for life-long learning. Per-Olof Nilsson's collection of "physical toys" at Chalmers, now numbering 300, is unique in the world. In this way Per-Olof Nilsson has spent much of his time spreading enthusiasm for and curiosity about the phenomena of natural science, as well as machines and technology. He is one of the sources of inspiration for Karlstad University's successful Children's University and our Technology Hunt.
"I'm of course extremely glad about the path my career has taken. My stimulating childhood and my career as professor have been very rewarding. I've repeatedly had aha-experiences about how the world around us works."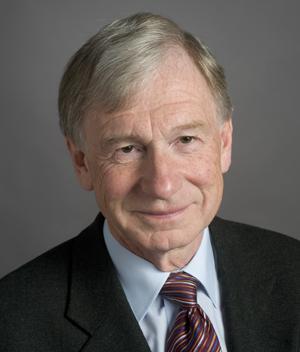 Photo credit
Jan-Olof Yxell/Chalmers
"My stimulating childhood and my career as professor have been very rewarding. I've repeatedly had aha-experiences about how the world around us works."