There is above all one thing we would like you to remember about Karlstad Business School. Knowledge is worth nothing without the ability to use it.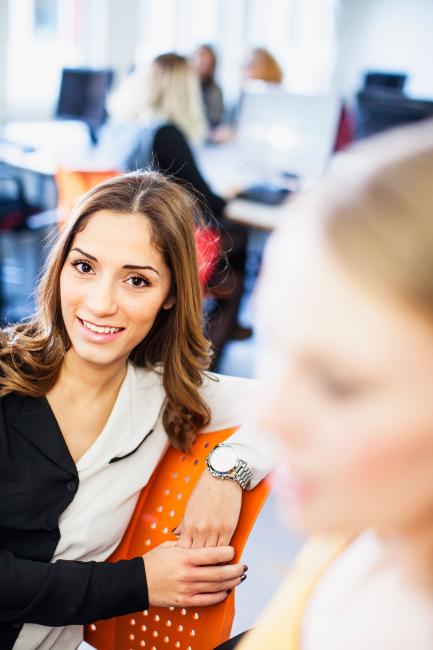 Our students develop this ability through practical problem solving, skills training and academic-industrial cooperation. We call it Professional skills. It involves transferring knowledge from head to hand.
Professional skills courses are given during the educational programmes, focusing on different abilities.
Semester and course content
1 Leadership I
Teamwork, team roles and tools for feedback.
2 Professional writing
Professional writing for applications, progress reports, complaint processes, etc.
3 Leadership II
Project leadership.
4 Presentation
Plan and perform a persuasive presentation.
6 Career planning
Writíng a CV and letter of application and preparing for the interview.