Research in Working Life Science
Work: Central to our lives and the central interest of Working Life Science at Karlstad Business School. We spend a third of our lives at work; it shapes our identity; it determines our socio-economic position; it effects our well-being and health. As one of the core social institutions of modern life work it is important that we understand the ways in which work impacts the lives of people in employment, people without employment and, beyond the individual, their families and broader society.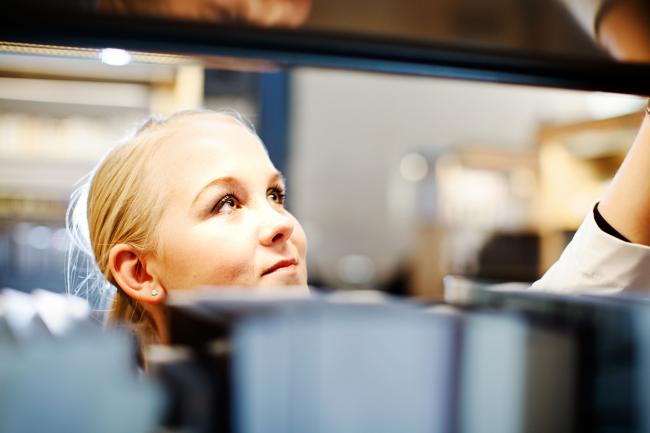 Working Life Science incorporates a number of research themes, organised under three key headings:
The meaning of work
Work orientation; Experience of work; occupational identity; individualism/collectivism; solidarity and loyalty; passion and work; social inclusion through work
The organisation of work
The regulation of work; availability; the role of social media; gender work and family; working conditions; work environment; leadership; aesthetic and athletic work; resistance; sustainability
The restructuring of work
Labour market restructuring; migration; youth (un)employment; labour market potential; social inclusion/exclusion; digitalization and work; new occupations; contingent work; precarious work   
In Working Life Science at Karlstad Business School, we take an interdisciplinary, multi-method approach to study of work across macro, meso and micro levels: from the societal, to the organisational, to the individual. We have a strong track record of producing high quality research that has impact in the scientific, practitioner and policy communities. We have strong international links and work effectively in collaboration with other research centres, trade unions and both public and private sector organisations.  Our research ethos is to contribute to a sustainable, equitable and inclusive working life and society. 
Working life science provides a unique perspective that offers insight into the social processes at the heart of work and employment, which may be lost in other disciplines through abstraction or reduction to technical or clinical explanations.  The world is a rapidly changing place and work is central to that change.  Through our research, education and collaboration we seek to address the challenges associated with the changing world of work.  The digitalization of the economy, the fragmentation of work and challenges to traditional models of employment must be first understood and then shaped towards a sustainable, equitable and inclusive future.