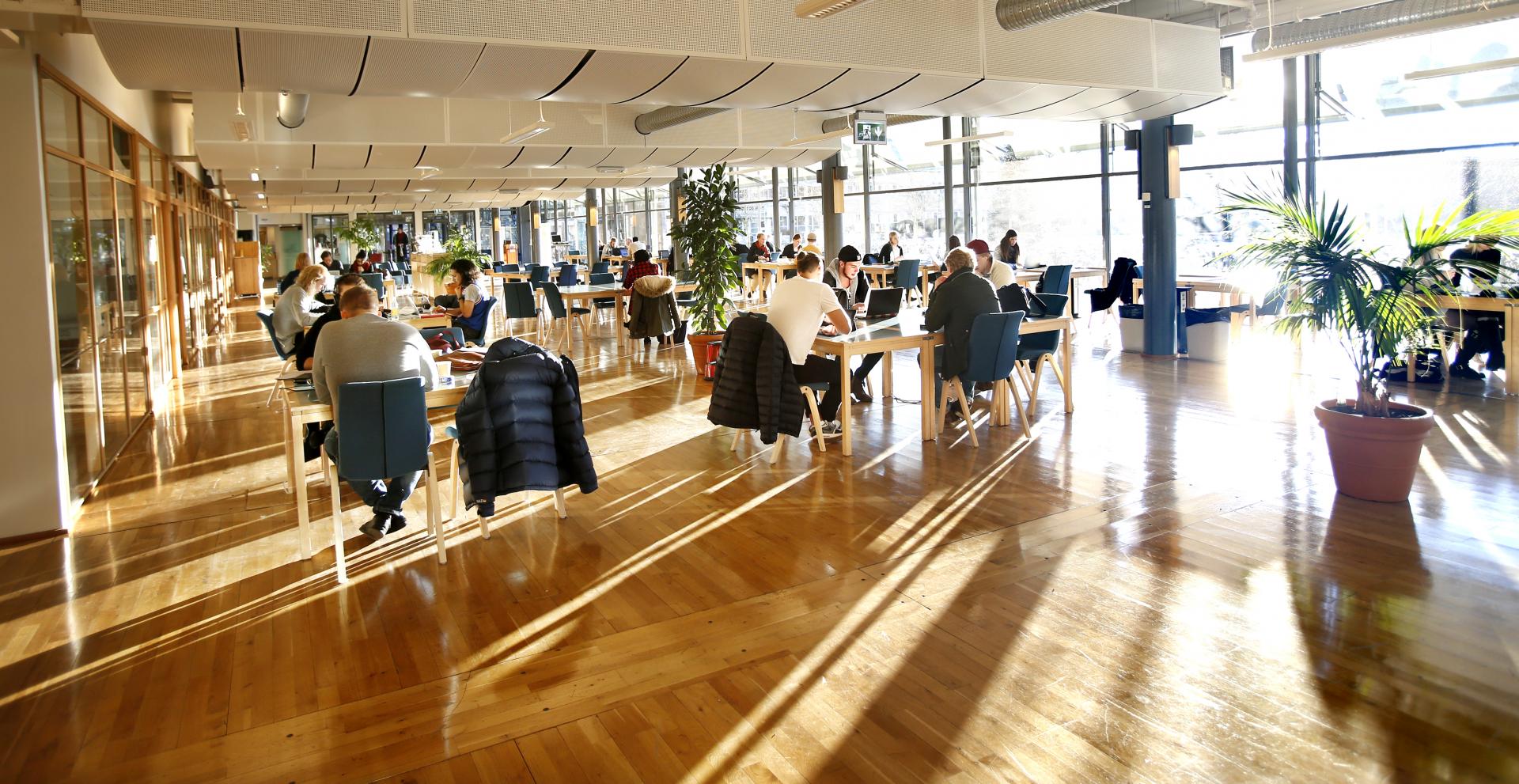 Welcome to VIPP
VIPP - the industrial graduate school where industry, academia and research act in synergy.
VIPP stands for Values created In fibre-based Processes and Products and is a multidisciplinary industrial graduate school in Karlstad/Sweden. It is based on a close collaboration between companies mainly involved in the forest industry,  Chemical Engineering,  Energy and Environmental Technology as well as the Service Research Center (CTF) and the Paper Surface Center (PSC) at Karlstad University.
Research
The uniqueness of VIPP is characterized by the multitude of research areas that it combines, including pulp, paper and graphic technologies, energy and environmental techniques as well as service-oriented customer research and value creation.
Education
18 doctoral students work at either Karlstad University or one of the collaborating enterprises, where they specialize in one of the areas mentioned above. In addition to that students receive training in the other subjects as well. The aim is to gear an education that provides students with a broad training in a multitude of disciplines in addition to a high level of specialist skills.
Structure
To strengthen a continuous communication between university and the enterprises, doctoral students have supervisors from both academia and the industry and they will perform research in both places.
The aim is to establish fruitful collaborations where knowledge can be shared and skills can be transferred. This will provide a solid skills and knowledge base that will be valuable to both industry and academia in the future.
Timeline & Financing
VIPP research school will run between 2011 and 2019 and has a total budget of 85 million Swedish krona. It is financed partially by the Knowledge Foundation, Karlstad University and the participating enterprises.
VIPP Board
Louise Törnefalk Svanqvist, Resultat Effekt AB
Erik Sundström, SP Technical Research Institute of Sweden
Ivica Crnkovic, Mälardalen University
Niclas Andersson, BTG Instruments AB
Eva Söfting, BillerudKorsnäs AB
Patrik Larsson, Karlstad University
Thomas Nilsson, Karlstad University
Helena Johansson Cider, phd representative

Helena Johansson Cider, doktorandombud