Accommodation and transport
The bulk of the conference program takes place at Karlstad University campus, which is located about 8 km out side of the city center. The easiest way to travel between accommodation down town and the university campus is by bus.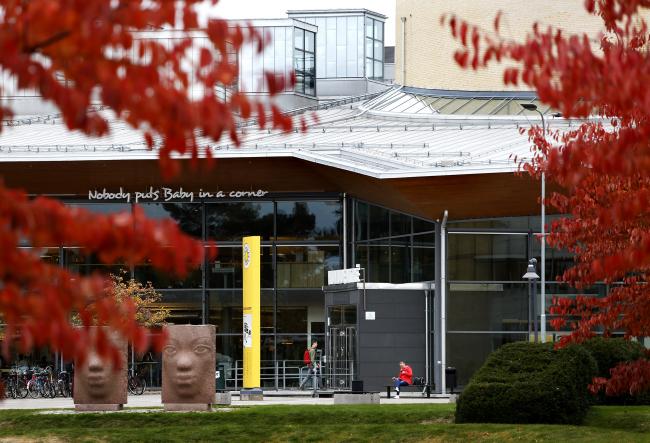 Accommodation 
We have reserved a number of rooms at two centrally located hotels in down town Karlstad. Both of them are within a few minutes walk from the central station and are included in the contract for state employe discount [statliga avtalspriser för hotell]. The rooms are reserved until August 25 after which the rooms that have not been booked are released again. To book your stay, contact the hotel and state the booking code (see below) to get the state employe discount. If the hotels are fully booked, or if you prefer to stay somewhere else, there are plenty of hotels in Karlstad. In order to help you, we have chosen to list a few more in the same standard as the two where we have made reservations. They are all centrally located, close to bus stops with easy access to the university.    
Hotels with reserved rooms
Clarion Collection Hotel Drott
Järnvägsgatan 1
Web: www.drotthotel.se
Mail: cc.drott@choice.se
Booking code: 114215
Price: 945 sek/single room and night (including VAT)
Clarion Hotel Plaza
Västra Torggatan 2
Web: www.choice.se/clarion/plaza
Mail: cl.plazakarlstad@choice.se
Booking code: 124919
Pris: 927 sek/single room and night (including VAT)
Other hotels of similar standard
Scandic Hotel City: https://www.scandichotels.com/hotels/sweden/karlstad/scandic-karlstad-city
Scandic Winn: https://www.scandichotels.com/hotels/sweden/karlstad/scandic-winn
Elite Stadshotellet Karlstad: https://www.elite.se/sv/hotell/karlstad/stadshotellet/
Clarion Collection Hotel Bilan: https://www.nordicchoicehotels.com/clarion/clarion-collection-hotel-bilan/
Bus
Karlstadsbuss operates the bus service in Karlstad and three routes, number 1, 2 and 3, stops at the University. Route 1 and 2 departs every ten minutes from the central bus hub down town, located around Stora Torget. The number 1 route is preferable since it takes you directly to the university in roughly 15 minutes. 
Note that it is no longer possible to pay buy cash for tickets on board. The by far easiest way to travel is to use the Karlstadsbuss app, available for most phones. In it you can buy and store tickets as well as get a discount. If you rather prefer using a physical bus card you can buy one at all Pressbyrån locations as well as a number of other retailers around the city. In addition you can purchase single tickets in machines, located at major bus stops. 
Information on bus travel in Karlstad: http://karlstad.se/Karlstadsbuss/Priser-och-biljetter/