Computer systems
The lab is equiped with different computing systems that allow the deployment of co-design ession on distance (GUI-ii) and the Wizard-of-Oz usability method inside the laboratory rooms and also in portable settings. There is also eyetracking equipment.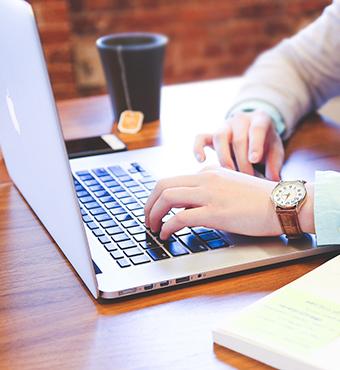 Stationary Ozlab equipment
The laboratory consist of a series of desktop computers connected through a switch that allows them to communicate with each other.
One server machine coordinates the communication between the Test Leader's (wizard) and the Test Participant's computer. The Control room hosts the server computer, the TL computer and a monitor mirroring the contents of the TP computer's screen which is located in the testing room. Also, a 'mini' ozlab system has been set up inside the control room to carry out usability tests that require the TL to be actively present while guiding the TP, for example when applying the cognitive walkthrough methodology or discussing interactivity with developers.
The Testing room is equiped with the TP computer (which can be manipulated from the control room) and an Eye-tracking system with its own computer, as well as microphones, speakers and cameras which facilitates the recording of data and support naturalistic observations when carrying out a usability test.
Portable Ozlab computers - "Mini Ozlab"
To facilitate the implementation of the Wizard-of-Oz method in more realistic situations the Ozlab system can also be used on laptop computers, making it possible to carry out usability tests outside laboratory settings.But the web solution can also be used more "fully" with the TL sitting in lab (or at home) and the TP connects with their web browser from where ever they are.
For co-design or usability tests in geographical areas were Internet cannot be accessed, one needs to install the Ozlab server on a laptop and then use its wifi capacity to create a local wifi network, to which the participant can connect.
Portable computers
The laptops of the lab can be used for ordinary experiments based on some application or based on a website accessible by ordinary web browsers. (As from 2022, the lab does not provide laptops for whole classes.)
Smart devices
The laboratory also has a number of smartphones and tablets that can be used by user interface and experience designers to gather data in the field and study users under different conditions. There is an application with which one can have an experiment on-going for weeks with participants being prompted at different times during the experiment.