In brief - Ozlab research and development
The Ozlab system is used in undergraduate courses as well as in students exam works and in different research projects. Partners outside the university have sometimes benefitted from Ozlab analyses by student works and in a few cases also used Ozlab themselves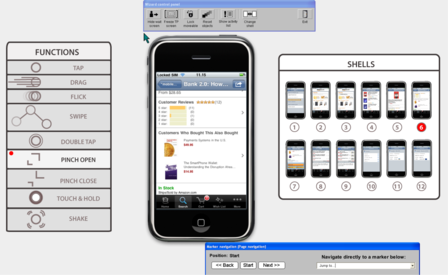 - Exam works
- Digital privacy research
- Other research projects
- Case: reducing program bugs
 
In the local menu, click on "Student work" for a few works in the English language. Many, many more have been developed within courses, and some 20 Bachelor or Master Theses have been written either about Ozlab or based on Ozlab experiments.
The Ozlab system has been used extensively within different projects on privacy-enhancing technology.
The Ozlab technique for driving interaction design, often in conjunction with other specific research or development projects, has been studied and the Ozlab system was in 2013 relaunched as a web-based system. For more on this, see "The Usability Lab and Systems" and "Publications" in the menu.