WoodPro creates sustainable value addition from forest residues
2022-06-29
Bio-based resources from well managed forests play important roles in transition to a sustainable society. In WoodPro, the research team will explore new processing chains that convert forest residues to high-value industrial chemicals and soil amendment products.
- WoodPro is an EU cooperation in form of a consortium with three sub-projects hosted in Karlstad University, the Natural Resources Institute in Finland (LUKE) and the University of Eastern Finland (UEF). Many industrial partners in Sweden and Finland, both large industries and small and medium sized enterprises, have expressed an interest to collaborate within WoodPro, says Ali Mohammadi, senior lecturer in environmental and energy systems, and the consortium leader. We are very pleased that Formas and the Academy of Finland have jointly granted our application for two years with funding of over 9 million SEK which enable us to run this comprehensive project.
New business ideas for the industry
WoodPro will work closely with industry and this collaboration promotes the bioeconomy principles and beyond all, can provide new business opportunities in both countries. This project will provide a platform for companies to grow and generate employment within several industry sectors.
The consortium attempts to produce real and industrially applicable bioproducts with good industrially relevant yield and purity. These materials can replace products produced from petrochemicals, e.g. solvents and paints, and thus promote green chemistry and greener solutions for industry. Simultaneously, the use of these products will decrease the dependence on fossil petroleum materials and promote the utilization of renewable materials.
- In WoodPro, we will determine the most sustainable biorefining alternatives for valorizing forest residues into 2,3-butanediol, biopolymer, hydrochar and biochar. We will analyze the value chains, for each product developed in the project, for environmental sustainability and economic feasibility considering all possible pathways. Then we will be able to optimize and rank the potential scenarios. This part will mostly be carried out at Karlstad University, says Ali Mohammadi.
Multidisciplinary project
The multidisciplinary WoodPro project employs methodologies from chemical, microbiological, greenhouse gas measurements, bioprocess technology and mathematical modelling. This is possible by using the vast research infrastructure and the competences available at the Karlstad University, LUKE and UEF, and the collaboration between the three organizations.
Research in circular bioeconomy
Development of novel forest-based products in WoodPro promotes circular bio-based economy and will meet the bioeconomy policies laid out by the two countries to the transition to a low carbon society, and also contribute directly and indirectly in seven UN's sustainable development goals.
The research funded by Formas is carried out at Karlstad University within the research environment Pro2BE, Processes and Products for a Circular Bioeconomy. Pro2BE focuses on research and education for the transformation into a bioeconomy-based on sustainable and renewable resources and on the development of the forest industry.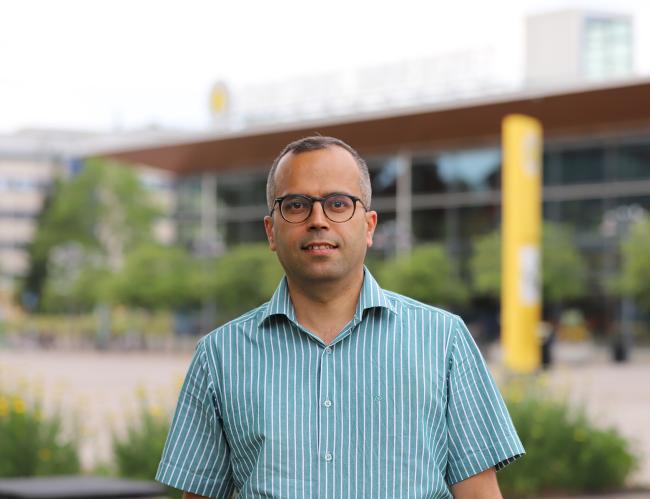 Ali Mohammadi, senior lecturer in environmental and energy systems.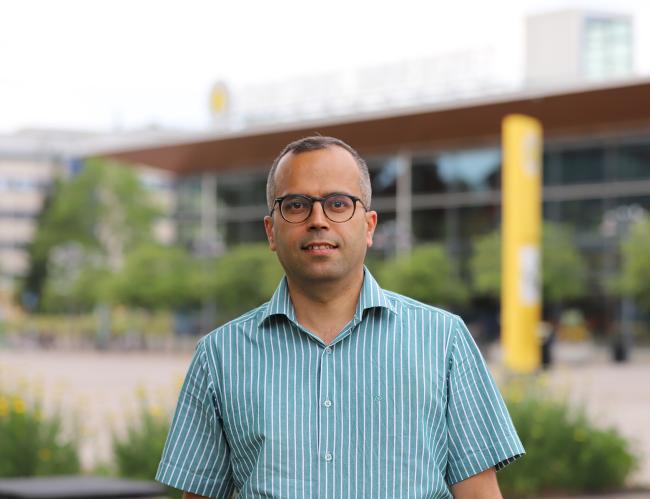 Ali Mohammadi, senior lecturer in environmental and energy systems.