When animals become food - why we fall for the myth of the happy cow
2023-03-30
Cows grazing on a green field under a blue sky. Healthy pigs rooting around in the mud. Chickens in the springtime sunshine. We are surrounded by romanticised images and stories of animals raised for food. But it is both difficult and complicated to ensure ethical animal husbandry within the financial and practical confines of reality. In her doctoral thesis, "How do animals become food? A critical study of ethical animal production in Swedish organic organizations", Josefin Velander shows us the flipside and how the consumption of animals is not just about individual choice, but very much also a social and political issue.
Swedish meat consumption has long been at record levels, although it has been declining for the past five years. Animals raised for food production are often invisible in the discussions about the consumption of meat and animals. The focus is on what, but rarely who, is eaten. Since very few people have daily contact with the animals that are made into food, the general public's perception is crafted by special interest and industry groups. That enables the power structure in which humans are entitled to eat animals.
In the thesis, Josefin Velander brings up the stories about animal production that are spread in the form of lobbying, advertising, and certification symbols, and how these depictions conceal real conditions and make it tougher for consumers to make informed choices.
Ethics and the environment clash with the financial reality
Josefin Velander has interviewed representatives from different organic organisations such as KRAV, looked at their social media feeds, and read policy documents. She has also interviewed representatives from the conventional animal production and food industry, as well as the Swedish Board of Agriculture.
- The organic organisations are both aware and sometimes fairly self-critical of the compromises that are made in the industry. The images that the organisations convey of ethical and sustainable animal production conceal several compromises made in the name of profitability. The best interest of the animals and the environment is often at odds with financial conditions and limitations. For instance, the alternatives to traditional abattoirs are few and far between. The consequence of that is long-haul transports and conventional methods for stunning and slaughter, states Josefin Velander.
Compromises for profitability
Finding alternatives seems to be a slow process given the high demand for inexpensive production of things like meat, eggs, and milk. The current infrastructure, processes, and financial conditions are incompatible with ethical and good animal husbandry. Breeding is another area where facts are often covered up, such as fast-growing chickens and cows that yield a lot of milk but suffer from painful udder inflammations. To enable a high milk production, many cows in organic milk production are fed fodder that contains soy, which is another example of how sustainability is compromised by profitability goals. The environmental benefits of organic animal production are the exclusion of pesticides and synthetic fertiliser. However, the climate impact and resource use are as high or even higher. It would therefore not be sustainable to maintain our current consumption of meat, dairy, and eggs, even if all the animals were certified as organic. The study highlights the lack of a holistic approach to organic food production in terms of how to ensure sustainable agriculture that does not rely on animal production.
- What we eat is not just up to the individual. It is very much a social and political issue. The responsibility cannot be placed solely on consumers. Political decisions are required, says Josefin Velander.
Josefin Velander defended her thesis in Sociology at Karlstad University in February this year.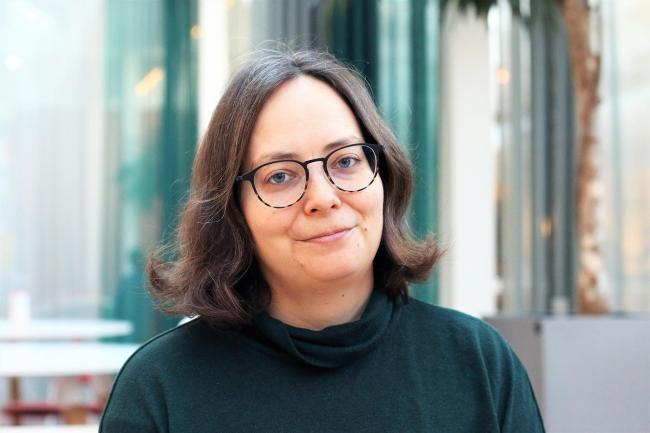 Josefin Velander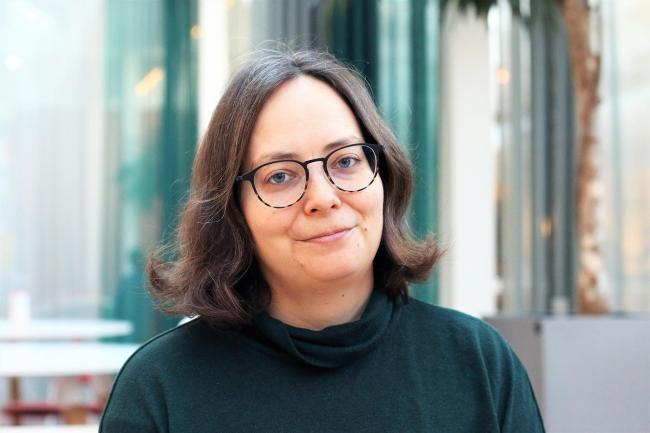 Josefin Velander