Study shows that climate walks can produce crisis awareness
2023-03-30
Researchers at the Centre for Social Risk Research (CSR) at Karlstad University have conducted a study about app-guided climate walks as a way of conveying knowledge about climate change and its effects.
The study was made on behalf of SMHI and is funded by the special SMHI grants aimed at promoting climate change adaptation efforts. The researchers examined how people experience climate change based on a narrative, and whether this narrative can provide insights on how we can adapt to climate changes. Climate walks have been introduced in Simrishamn and Falsterbo, where the participants walk from location to location while listening to the story via a mobile app.
– So far, climate walks are relatively rare as a means of communication. This makes the study so interesting, since it uses a narrative to convey climate change knowledge, says Jenny Friedl, research assistant and behavioural psychologist at CSR. So far, we have presented knowledge in the form of research journals and similar outlets in order to encourage people to adapt to climate change and its consequences. However, research indicate that factual information leads to increased knowledge, but not necessarily to a change in behaviour.
Climate walks are impactful experiences
The respondents in the interview study felt that the climate walk was an impactful experience. By being at the physical location described in the narrative, the respondents were presented with a clear illustration of the climate change consequences for the environment and the people living in the community.
There are differences between the examined climate walks, however. The one in Falsterbo is about a fictional future scenario, while the one in Simrishamn depicts actual historical events. These differences results in different ways of dealing with the experience, as well differences in the insights inspired in the respondents, in terms of how climate change can affect them and the local community.
– These findings provide hints regarding different aspects to consider when creating an impactful climate walk, says Jenny Friedl. Climate walks seem to have the components necessary to convey knowledge in a lasting and memorable way.
The Swedish National Knowledge Centre for Climate Change Adaptation is very pleased with the project where the two climate walks in Simrishamn and Falsterbo/Skanör were evaluated.
– We will now analyse and evaluate the findings in the report to see how we can use this material in the future, says Michaela Borg, director of the climate change adjustment unit at SMHI. We may produce more climate walk apps, in collaboration with one or more Swedish municipalities, but at the moment nothing concrete is decided.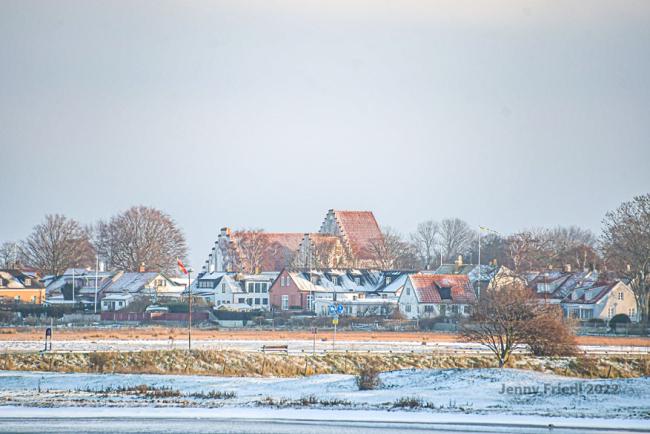 Photo: Jenny Friedl
Falsterbo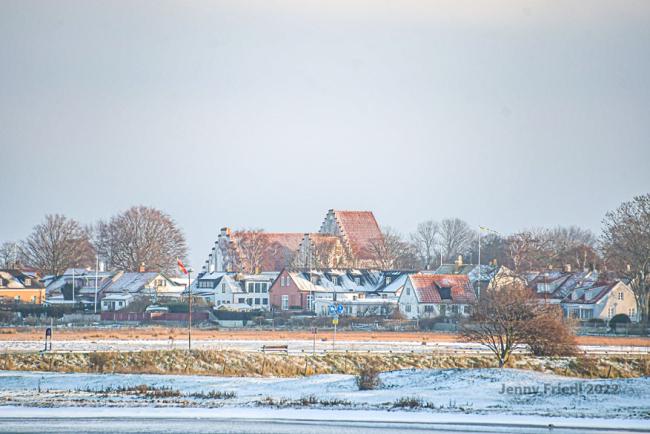 Photo: Jenny Friedl
Falsterbo