Promoter of regional development awarded honorary doctorate
2023-05-10
He is described as one of Värmland's strongest advocates for regional development through collaboration between the business sector, the private sector and Karlstad University. He has demonstrated this by being a driving force behind the regional development strategy Värmlandsstrategin, in particular regarding smart specialisation, which has been highly successful and attracted a lot of attention internationally, even outside of Europe. For these achievements, Anders Olsson is awarded the title Honorary Doctor of the Faculty of Health, Science and Technology.
Anders Olsson was enrolled in the teacher education programme, specialising in mathematics, physics and geography, during the period 1979-1983 when Karlstad University was still a university college. After graduation, he continued with studies in computer science, biology and chemistry. Following a number of years working as a teacher, Anders Olsson changed direction and began working with energy and sustainability issues, and given his strong commitment to Värmland and regional development it was only natural that he ended up as a strategist within Region Värmland to focus on the transition that both Värmland and the rest of the world are facing.
Värmlandsstrategin with smart specialisation has helped Värmland to develop its unique strengths to reinforce the region's international competitiveness and put emphasis on the importance of regional cluster organisations and Karlstad University, but also gender equality and innovative entrepreneurship, which has given the region a national and international positioning. Important parts of the strategy deal with research and innovation, as well as education and digitalisation. Anders has also been one of the initiators behind the strategic partnership between Region Värmland and Karlstad University called "The Academy for Smart Specialiation", which is one of the most important tools to implement the strategy for smart specialisation, and which also contributes to achieving Karlstad University's Vision 2030. More than fifteen research group are currently active in the partnership.
"It is very pleasing and honouring that the long-term work with smart specialisation that I'm in charge of, and in which Karlstad University plays a central role, receives attention and appreciation. My hope and firm belief is that this research collaboration, as well as the impact that it is having on courses and study programmes at the university, will become more and more important for the development of the business sector in Värmland, as well as the public sector. I would like to take the opportunity to thank my former and current managers who have given me the chance to work with smart specialisation, and our politicians who have been brave enough to make the necessary decisions. It has also been rewarding to have had the opportunity to work with all of the vice-chancellors following Lennart Andersson, and the close to daily contact and trusting professional relationship with the university's Grants and Innovation Office under the leadership of Håkan Spjut."
Anders Olsson will formally receive the title of Honorary Doctor of the Faculty of Health, Science and Technology on Friday 20 October during Karlstad University's annual Academic Celebration.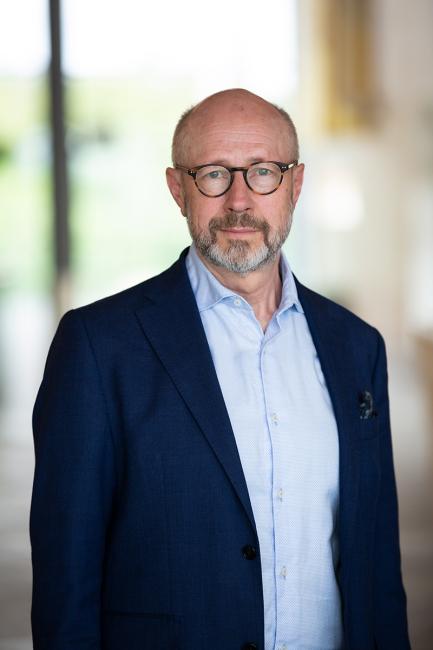 Anders Olsson, Honorary Doctor at Karlstad University 2023.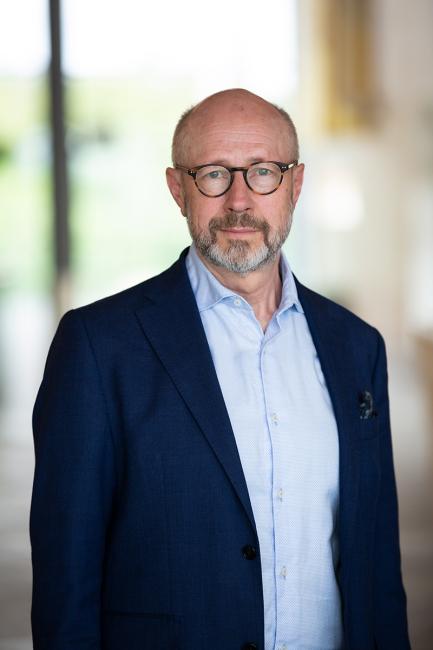 Anders Olsson, Honorary Doctor at Karlstad University 2023.