The new vice-chancellor on his first days at Kau
2023-08-21
On 1 August, Jerker Moodysson took office as the new vice-chancellor of Karlstad University.
– It feels good to get started and I'm happy in my new role, he says.
What have the first days been like?
– There is, of course, a lot to take in at the start. New colleagues, new systems and routines. I have spent a lot of time talking to colleagues in the organisation, and I will continue to do so. My ambition is to get to know both colleagues and the organisation properly. I don't expect myself to deliver any direct results just yet, I'm more focused on getting to know the team I'll be working with and identifying the challenges that lie ahead. I also think it's important to get an insight into the current procedures and structure of the organisation to gain an understanding of where I can be most useful as well as what areas function well without my involvement. I have also had time to participate in SUHF's overnight conference for vice-chancellors and have a fairly good idea of the major issues on the agenda in the sector as well as current issues at other universities in the country.
In the next couple of weeks, Jerker Moodysson will take part in the Welcome Days for new students as well as introduce himself to university staff, among other things via the blog "Words for our senior management".
He is very happy in his new role.
–Karlstad University has given me a warm welcome. The positive impression I got during the recruitment process and the hearing has grown even stronger. I already feel at home here. I now look forward to meeting students and getting acquainted with the university's contacts in the surrounding community. I have a programme to follow, but I'm, of course, available for spontaneous meetings as well so feel free to approach me if you see me on campus.
The government appointed Jerker Moodysson as the new vice-chancellor of Karlstad University during a cabinet meeting at the beginning of May this year. Previous articles about him can be found here: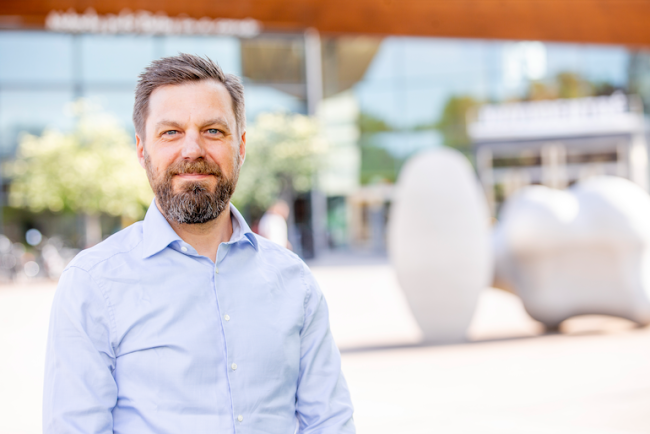 Photo: Tommy Andersson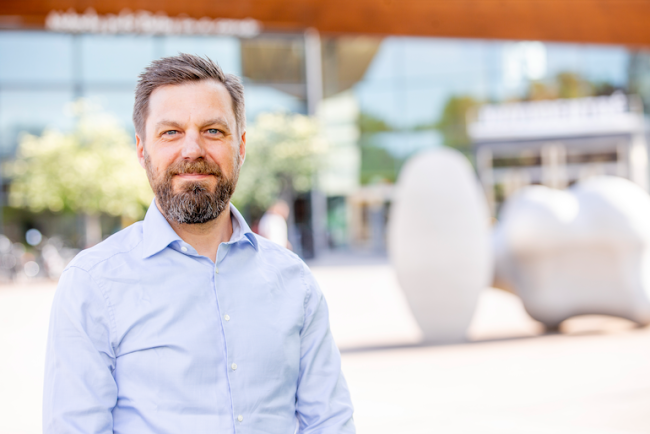 Photo: Tommy Andersson