Multiple factors dictate Swedish energy prices
2022-08-24
Fredrik Wikström, Professor in Environmental and Energy Systems at the Service Research Center, Karlstad University, answers questions about energy prices and shares useful tips on how you can reduce your electric energy consumption.
Why are energy prices soaring in Sweden?
- Above all, it is because energy prices in Europe are so high. Since we have a common electricity market, the demand for Swedish electricity is higher and hence Swedish prices also go up. The rising energy prices are mainly due to more expensive gas as a result of the war in Ukraine, but there are a many other reasons as well. Emissions trading within the EU has made it more expensive to produce electricity with fossil fuels; Germany has closed several nuclear power plants; and in France they have had to shut down nuclear power plants because of the heat. One must remember that from a European perspective, Swedish energy prices are low, if that is any consolation.
What are the factors that control energy prices in Sweden?
- Supply and demand dictate the price. If there is not enough wind or if nuclear power needs to be turned off and there is a big demand, prices go up. When all forms of electricity production run at full capacity, prices go down. It is important to understand that the electricity market is not Swedish but Northern European. Therefore, the situation in our neighbouring countries plays an important part in Swedish energy prices.
Why are prices higher in southern Sweden?
- It is to slow down electricity exports to other countries. According to the rules of the electricity market, Sweden cannot cut off exports to other countries (and the same goes for other types of goods). Since there has been no expansion of the power grids, it is not possible to transfer enough electricity from the north to the south of Sweden. If we had the same energy price throughout the country, there would be a power shortage in southern Sweden due to increased electricity exports.
Why does Sweden export electricity when our own prices are soaring?
- As I said, we cannot put a hold on exports because of the trade rules. But one must remember that a common electricity market has many advantages, overall we get a much more efficient system if several countries help each other to match supply with demand. And it becomes even more important the more the system relies on solar and wind power. On a cold day when there is no wind and low levels in the dams for hydropower, it is a good thing that we can import from other countries. If we expand the power grids further, we can help each other even more. We could use Spanish wind power when there is no wind here and vice versa.
Has the phasing-out of nuclear power contributed to higher energy prices in Sweden?
- Yes, but calculations show that the shutdown of Swedish nuclear power plants has had a relatively small effect on energy prices. The situation in our neighboring countries has a much bigger impact. However, the shutdown of nuclear power plants has caused power problems in southern Sweden. When there is high demand, regional electricity production is simply not enough. This could mean temporary power shutdowns for certain areas this winter.
Is it possible to compensate for the phasing-out of nuclear power?
- Yes, there is much that can be done. Apart from expanding solar, wind and biopower, the fastest and most profitable measure is to reduce the consumption of electric energy through energy saving and energy efficiency. There is a huge potential to make electric energy consumption more efficient through smart technology so that we get the same effect while using less electricity. In addition, much of the electric energy consumption can be shifted to the night when there is plenty of electricity in the system.
What can we do to save energy at home?
- The easiest thing to do is to lower the indoor temperature by a couple of degrees if you have electric heating. Underfloor heating that runs on electricity consumes a lot of energy so you might consider turning it off if you do not have direct electric heating, in which case it will not make much of difference. Perhaps you could turn down the temperature in your garage if you have direct electric heating? Another solution is to get an hourly rate contract combined with smart electricity control so that, for example, the electric heating can be automatically switched off when prices are high. The energy price can be ten Swedish öre at night and four Swedish krona during the day, so there is a lot of money to be made with hourly rate contracts if you can control some of your electric energy consumption when prices peak. You can also contact an energy advisor at the municipality for more information. They sometimes make home visits and can offer advice based on your situation.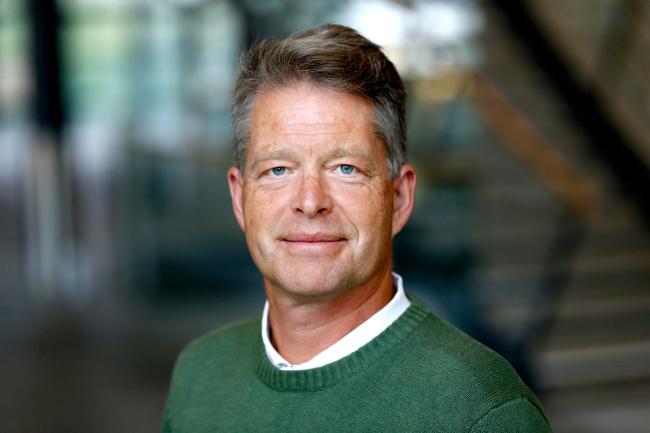 Fredrik Wikström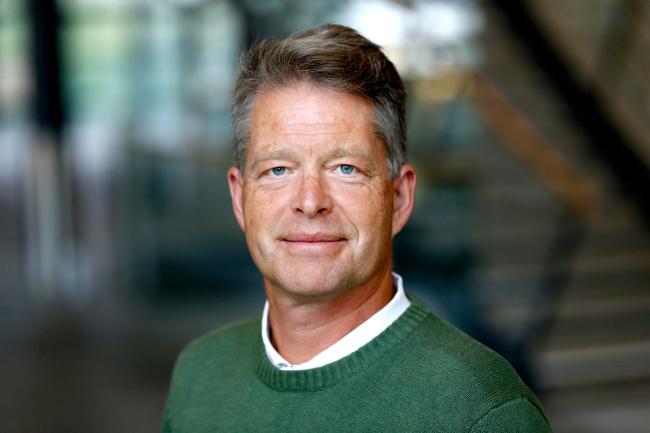 Fredrik Wikström