Method development on the values of the forest attracts interest
2020-06-29
A working method for highlighting different values of the forest has been developed within the project Ingoskog. The method is based on a further development of the Norwegian concept of landscape resource analysis and has attracted interest, most recently at a seminar with Region Värmland. At the seminar, four studies were presented with a connection to a sustainable forest bioeconomy.
A sustainable forest bioeconomy is a cornerstone in the development towards a green transition in the Nordic countries. However, there are many interests involved in the use of forest and land: Timber for pulp and paper. Biomass. Tourism, hunting, mushroom- and berry picking. Recreation. Nature conservation and biotope areas.
The method of landscape resources analysis, is based on combining geographical information systems - maps with markings that show everything from the age of the forest and planned felling to protected biotope areas - with interviews with local residents. Their various perceived values of the forest are identified and added to the maps. The purpose is to identify in which areas there is a risk of conflicting interests.
"By identifying the values, including perceived values, and interests that exist, you also create a platform for dialogue and hopefully increased understanding between different parties. Some are forest owners and want to see returns - they might consider it a financial insurance for the future as they grow older. Others have their favourite spot for recreation in the forest. Sometimes the same person may have conflicting interests in the forest. Through our adapted landscape resource analysis, different values can be made visible in one and the same map", says Margareta Dahlström, researcher in human geography, director of CRS and project manager for Ingoskog.
Driving forces and obstacles to a forest-based bioeconomy
Hanna Martin, former postdoctoral researcher in human geography at CRS and now associate senior lecturer at the University of Gothenburg, talked about the results of a study on the regional innovation system. In a survey addressed to various companies in the region, she asked questions about the driving forces and obstacles to innovation that the companies identified.
"Examples of obstacles can be uncertainty about long-term requirements in the industry, lack of knowledge and ideas, lack of market demand or that innovations are not needed because competition is not there. Ultimately, it is all about saving costs or generating revenue, of course. But it is also possible to create better conditions and promote the innovation power of the companies that conduct innovation activities", says Hanna Martin.
So, what role does the region play, the geographical context for the development towards a green circular bioeconomy? This is a question that Diana Morales, postdoc and researcher at CRS, has studied. She has compared the regions of Finnish Lapland and Spanish Catalonia.
"In both regions there are cluster organisations and in both regions they work with the concept of 'smart specialisation' and collaborate with universities on the journey towards a circular bioeconomy. I have also looked at the informal networks that exist. The strategies for a conversion to bioeconomy are similar on paper. But the way they are implemented is highly dependent on the regional context, geographical and socio-economic factors are related", says Diana Morales.
At the seminar, Ida Grundel, a researcher in human geography, formerly employed at CRS and now working at Linköping University, also presented her study on green energy in a region in the eastern Netherlands.
"Sustainable energy and bioenergy is a hot issue in the Netherlands, which has a low proportion of renewable energy sources compared to Sweden. In the development of a new energy programme for the region, more actors from different social groups were involved than in previous collaboration processes. According to the actors themselves, this has led to greater participation where more people feel a shared responsibility for switching to more sustainable energy solutions than before", says Ida Grundel.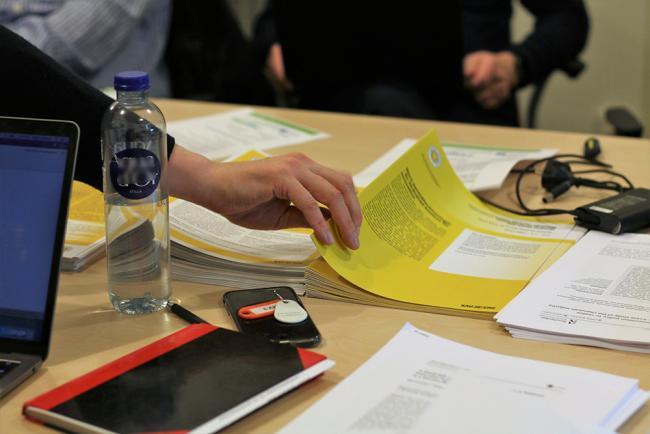 CRS shared research results at the seminar on sustainable forestbased bioeconomy, hosted by Region Värmland.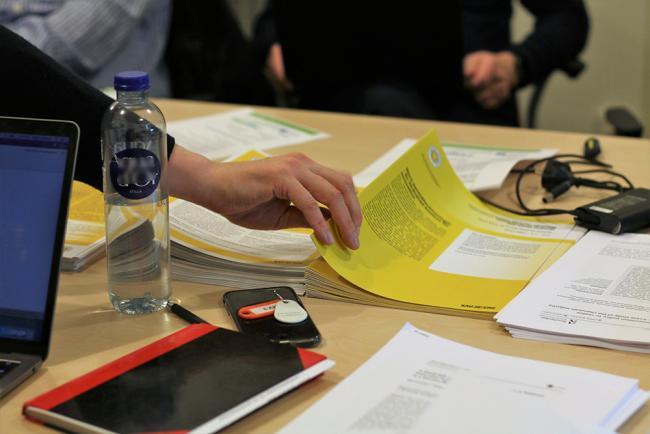 CRS shared research results at the seminar on sustainable forestbased bioeconomy, hosted by Region Värmland.